Good morning friends (or maybe this post is finding you in the afternoon/evening, haha)! Coffee table styling has been on my mind and today I am talking all about some simple ways to get yours looking pretty. Plus, everyone loves to add a good read that is also a pretty addition to their coffee table and oh boy do I have a great one to share with you today!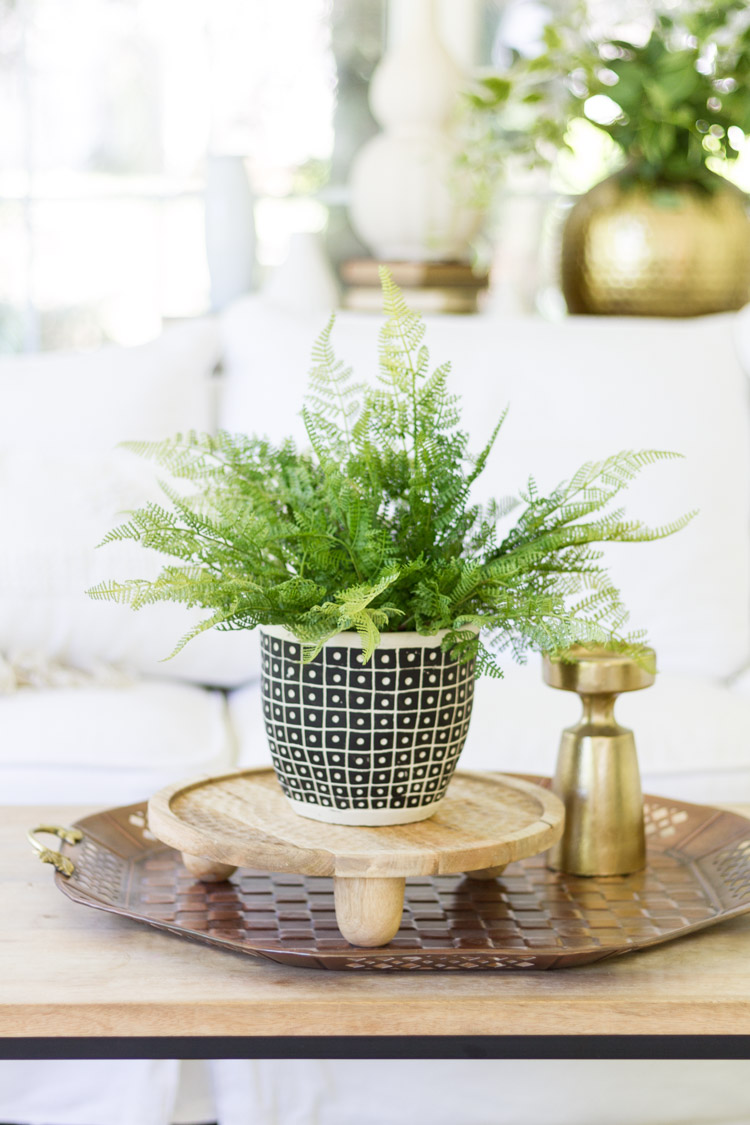 When styling my coffee tables, I like to work in groups of three. Even though you see two trays here, visually, I am counting them as one. So you can see trays, a potted plant and then a candlestick…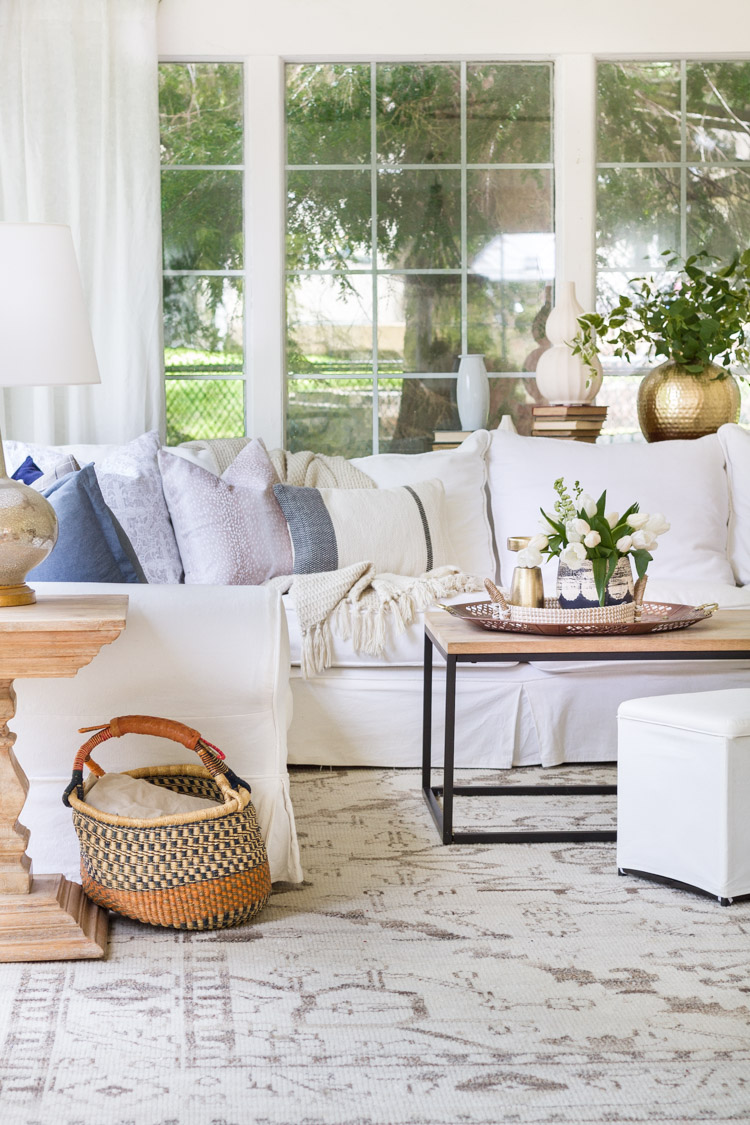 Another tip, is that I love to layer… As you saw above I layer my trays (and again I count this visually as one).  And don't forget to vary textures as seen here with metals, baskets, flowers, etc…
Sometimes, a simple assortment of flowers, a decorative accessory and a beautiful book is all a coffee table needs as well (seen here below)….
Speaking of a good book, my oh so talented friend Courtney at French Country Cottage has released her first book! Friends, I mean it when I say it, this book is stunning. Courtney's photography is story book like and her images are magical.
French Country Cottage is filled front to back with pure inspiration…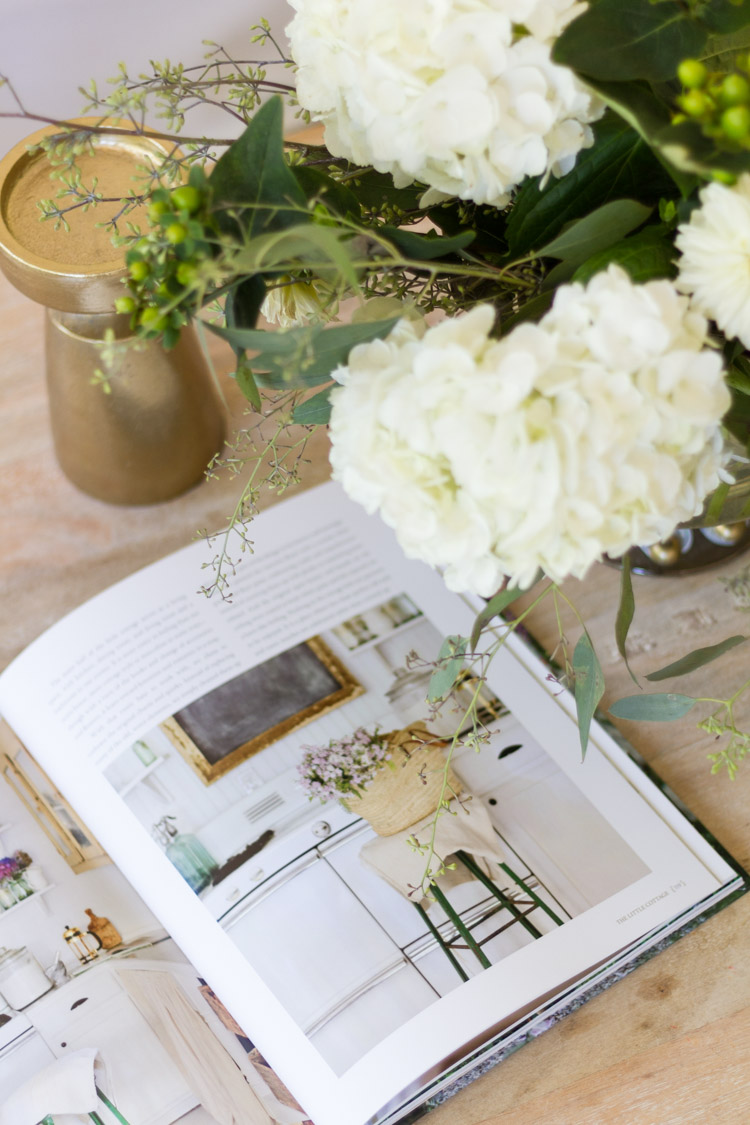 I love reading about her story and how French Country Cottage all started. As you flip the pages, it is as if you are taking a personal  tour of each and every space in her amazing home. This is just a peek of the goodness this book contains. Expect to find so much more, the why behind her lovely design choices and ideas to use for future celebrations to come!
You can add this delightful book to your coffee table selection and find a copy here.
I am sure you will enjoy as much as I have!