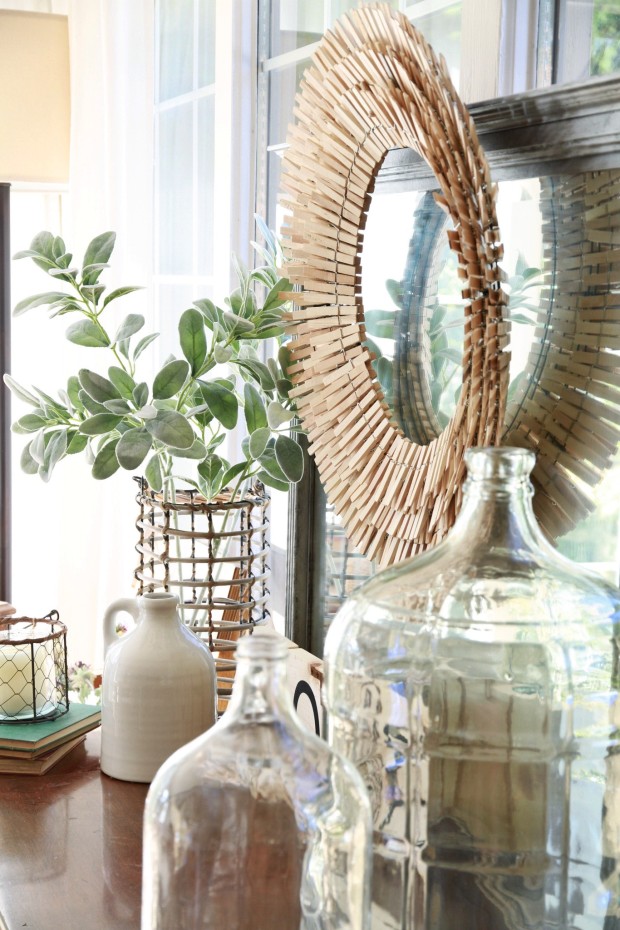 I am always looking for ways to find inexpensive wall decor; which most of the time is a wreath. They add texture, color and lovely details to any space. Most of the time they need to fit in my budget so they end up being a DIY.
I made this Clothespin Wreath for under $15.00 using some simple materials and a little time. It resembles a Sunburst Mirror for a fraction of the cost and can be used so many ways. There are other great and inspiring ways to make one of these out there but I will share how I put mine together.
Here is what you will need…
2 Wire Floral wreaths – I wanted a thick frame so I layered two, one medium and large size (I got mine from Hobby Lobby here).
4-5 bags of clothespins- depending on the size of your wreath (I got mine from the local dollar store).
Here is how you will assemble the wreath…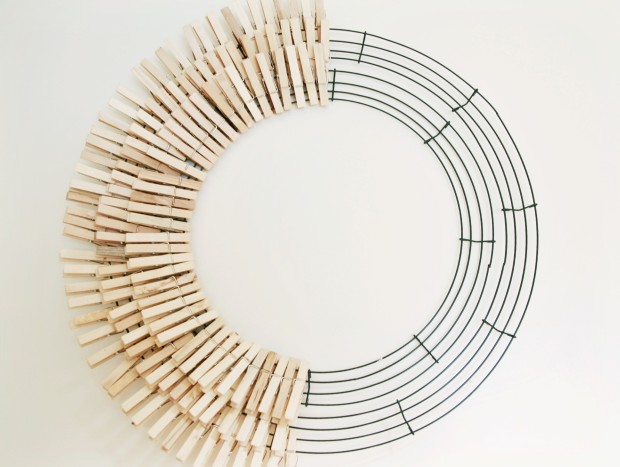 Start layering from the back and through the middle to the front. I tried to take a picture of where I placed my clothespins; you can play around with how they fit best (it does take some maneuvering but it absolutely works). The two metal wreaths will be held together by using the middle row of clothespins to connect and hold them.
That is it! So simple and inexpensive. These look lovely hung on a mirror, wall or even door. I have thought about staining it a grey tone in the future too which would add an extra touch of detail. I hope you try it out and thanks so much for stopping by!