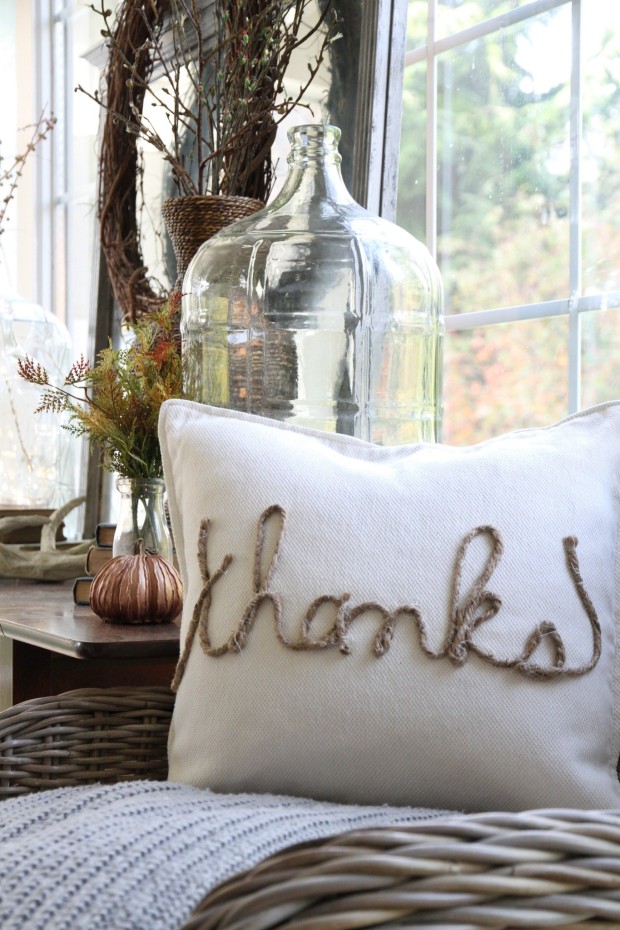 I love adding seasonal touches around the house and I love even more when I can do that by putting together some things I already have at home. I am still trying very hard to stick to our craft budget and it makes getting creative more of a necessity.
I have seen/been inspired by adorable pillows with sweet messages and considering I have so many pillows lying around, I decided to give a message pillow a try.
Here is what you will need to make a pillow like this…
Pillow Cover
Twine (I used the thicker version)
Scissors
Sewing pins
Sewing needle
Thread
Here is how you will add the word(s)
Begin by laying out your word and pinning to hold it in place as you go.
Once you have pinned your word, thread the needle and start to sew the words onto the pillow. I wasn't concerned that my thread was a different color. I actually enjoyed the contrast.
Finish the entire word and then knot the thread so it will remain secure.
This was a simple project, perfect for beginning or advanced sewers. It would be a great project during the holidays and to use words like, joy, hope, etc… Thanks so much for stopping by!