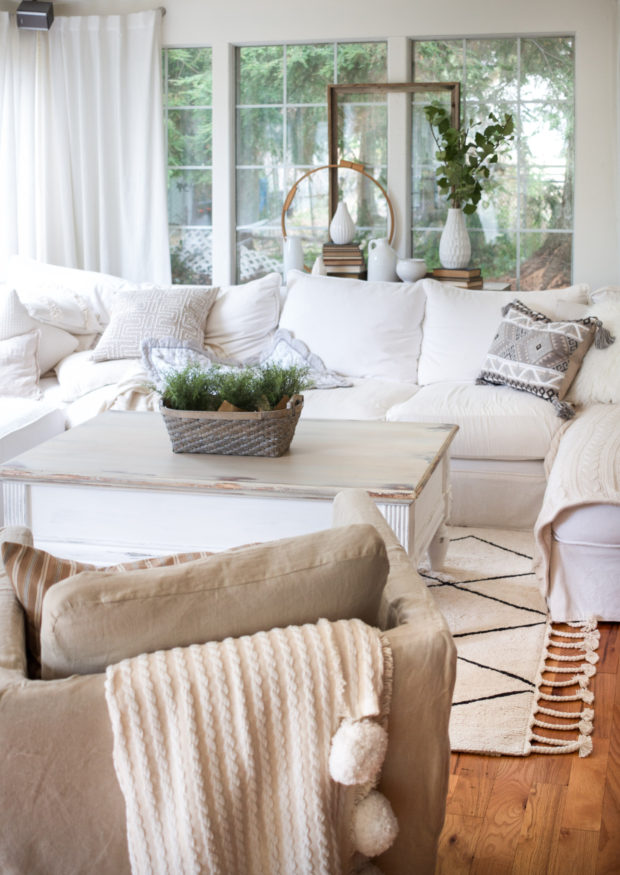 Making a slipcover for your couch has never been easier!
The other day I shared this photo on Instagram and a few short videos showing the slipcovers on our large sectional. I have talked about these DIY slipcovers that I sewed a few years ago, but I haven't given much info on the slips that cover the seat cushions (and am now after getting some questions inquiring more =). When I sewed everything for the sofa, I decided to make additional simple covers that would slip on top of the covered cushions. I made these additional slips out of a sheet and I sewed them like a long pillowcase.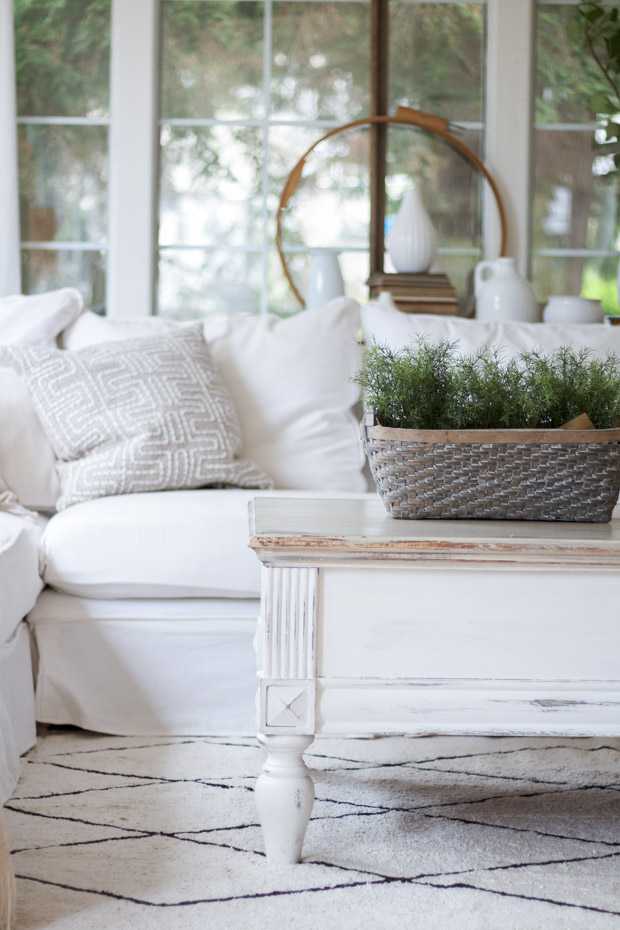 They are fit nice and snug so that they don't bunch up or look too messy.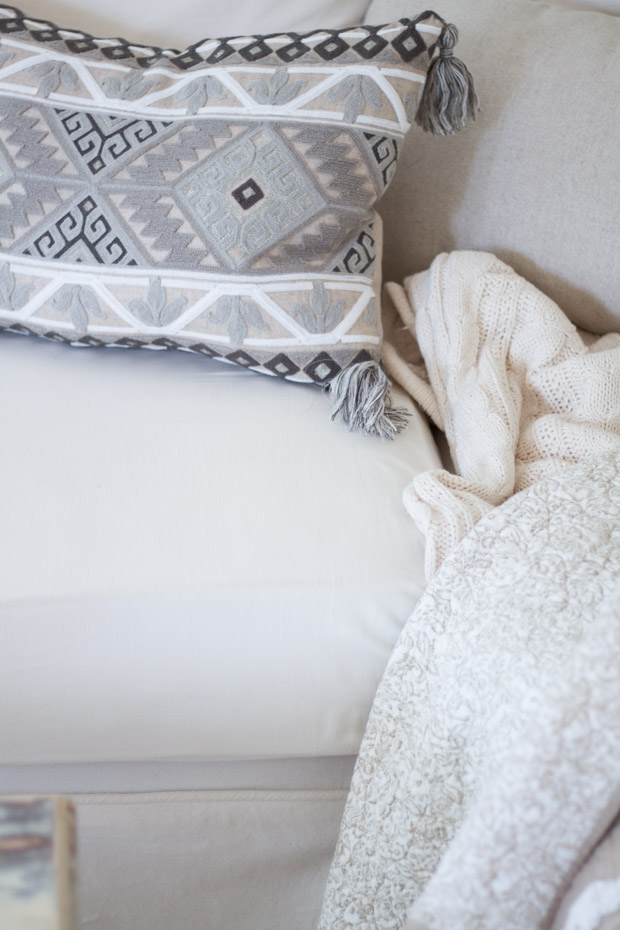 Here they are tucked and fitted…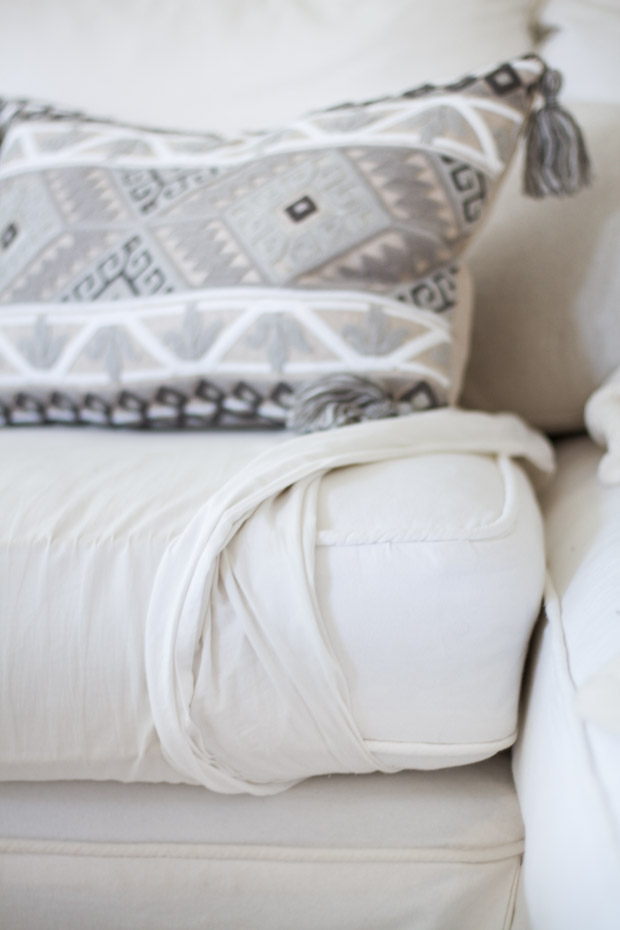 You can see the DIY pillowcase pulled back and the real slipcovers below.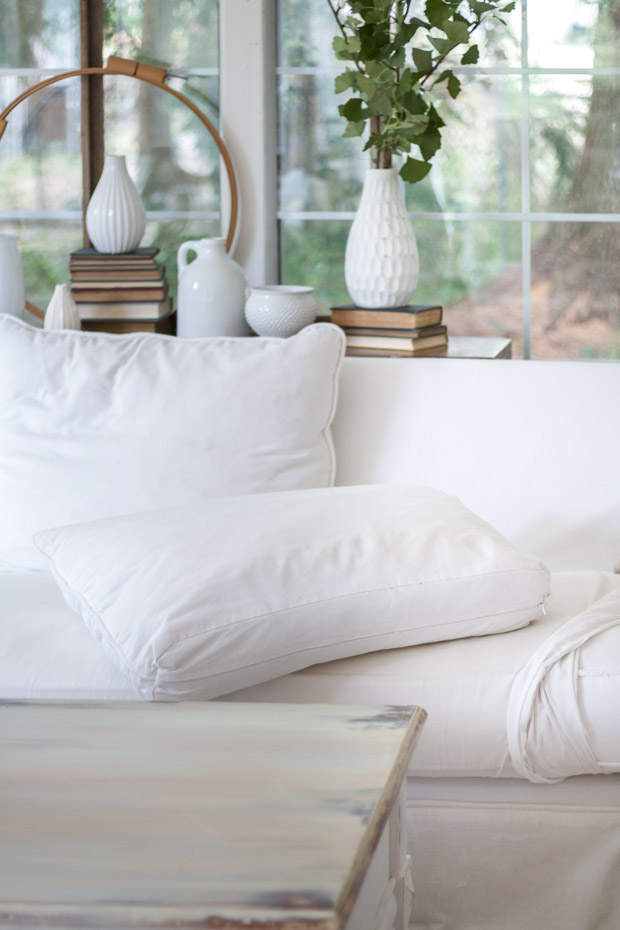 The top cushions are just slipped with a zipper and I did not add extra covers.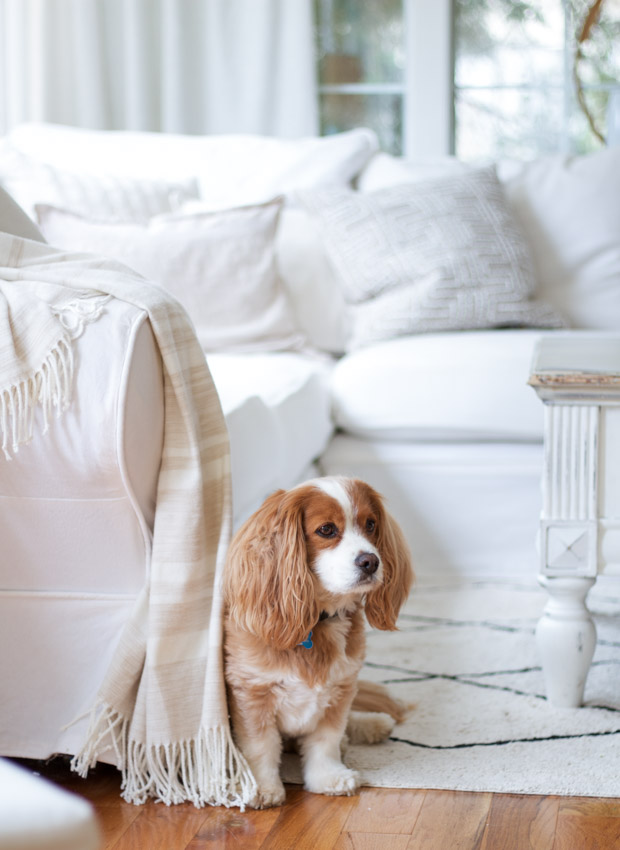 (Rug is from Lorena Canals)
I made these extra slips so that I could wash them more frequently and a little more easily as needed with a sweet pup and two kiddos.
They absolutely weren't necessary, but have been really nice to have. I wash the seat cushions much less and in fact I barely remove these DIY Sheet slips because they look as good as the real thing.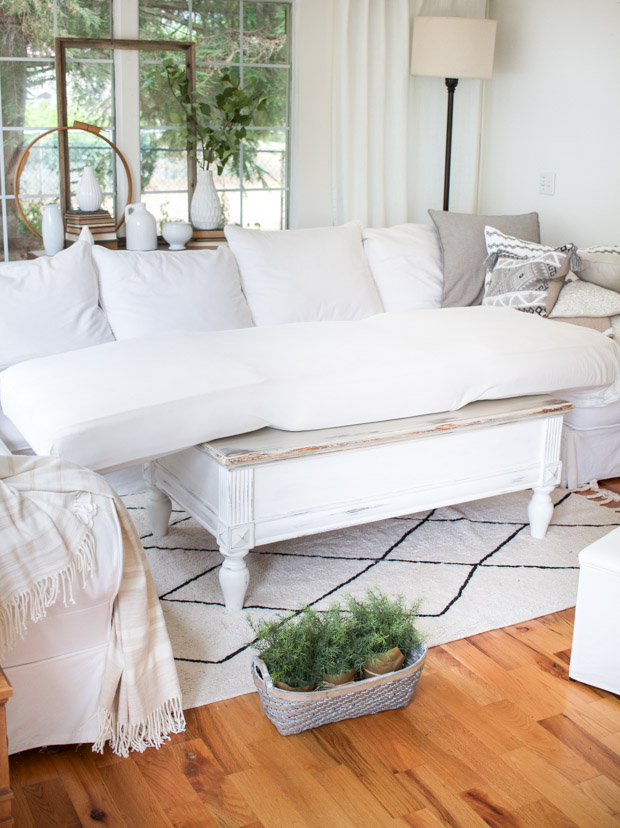 As you can see it looks like one large cushion.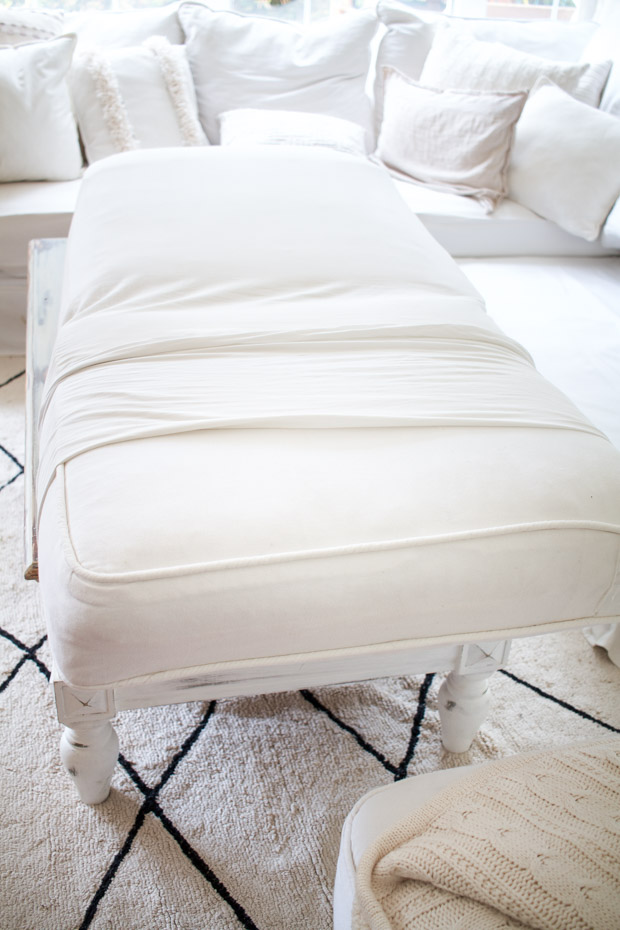 And to see a closer look at how they are put together and taken apart for washing…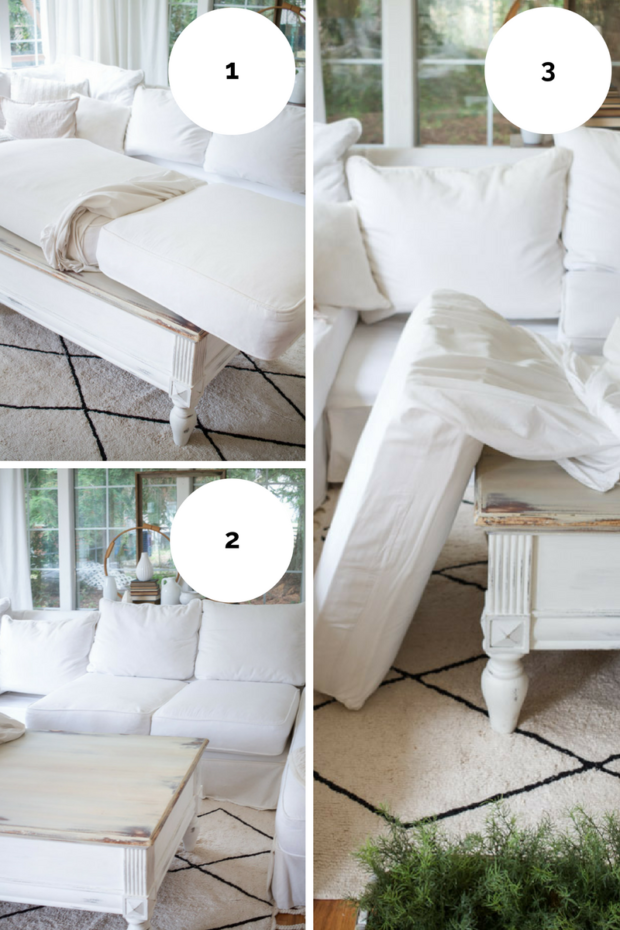 Each cushion fits in together in a long line.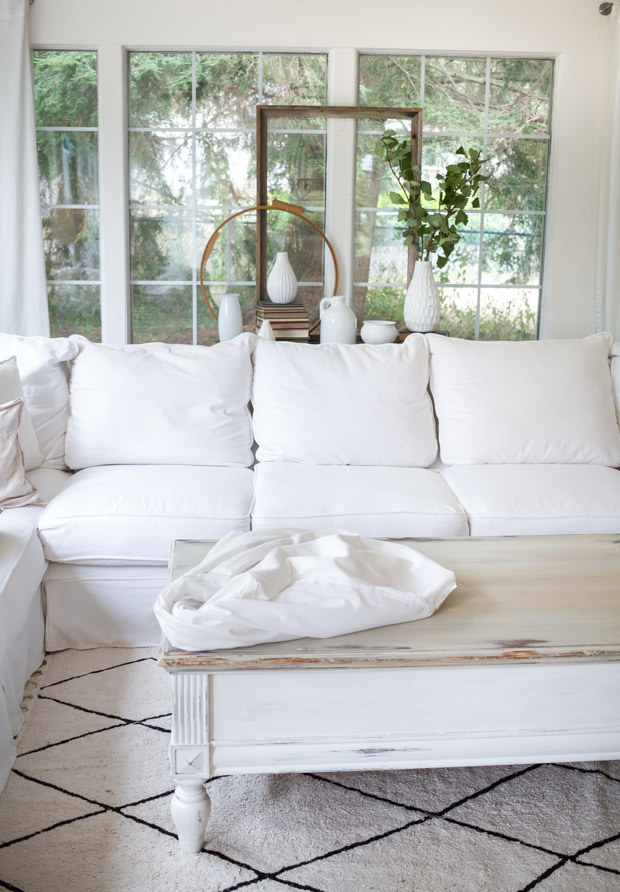 Here is the sofa without the large pillowcase cover.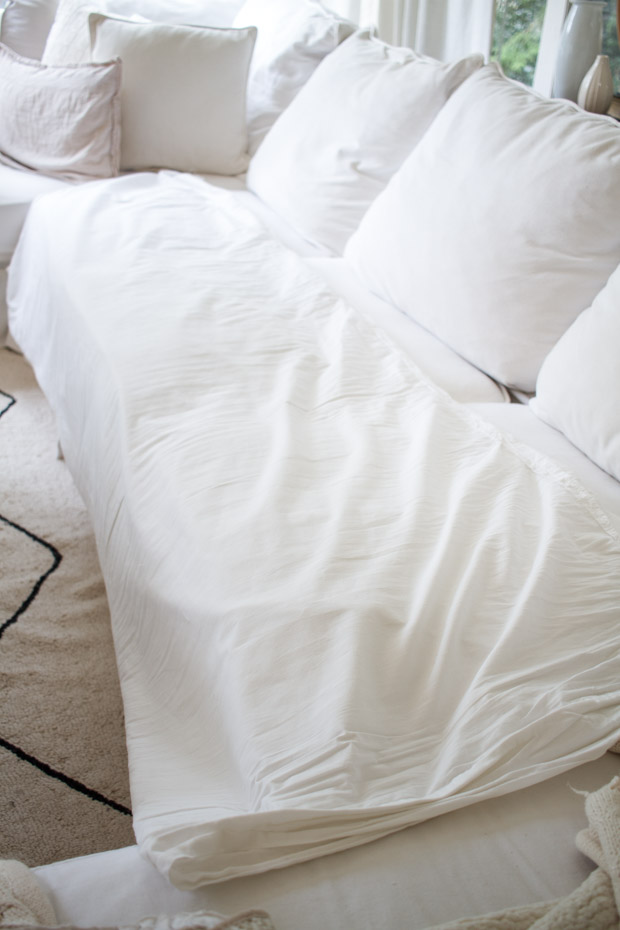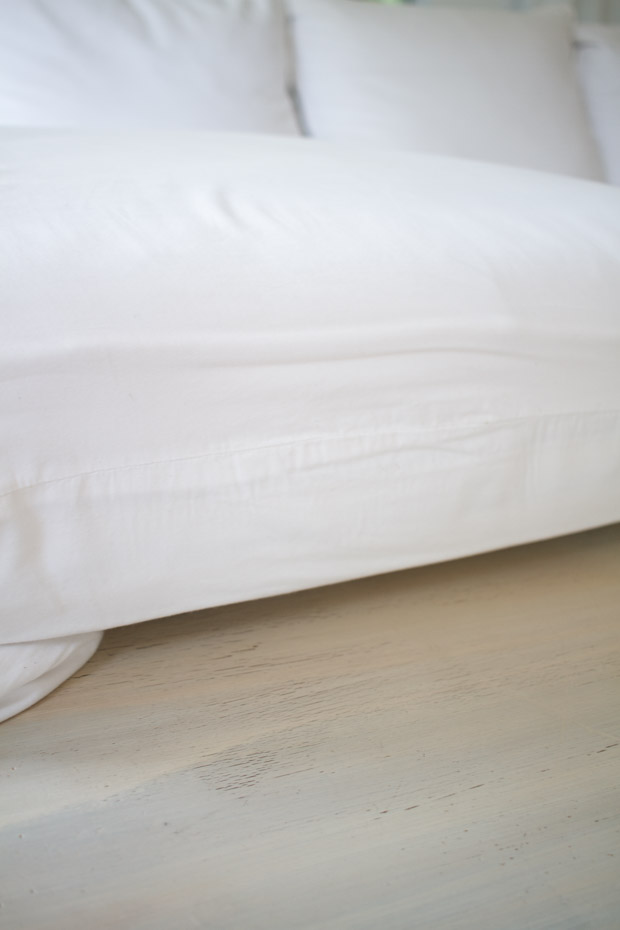 When it came to sewing this cover, I took a queen sized sheet wrapped it around the sofa cushions placed together and then pinned it (according to how tight I wanted it). I removed the pinned sheet and then sewed the back side together and one end. I serged the edges with my machine. And that was it. I even used sheets we had on hand.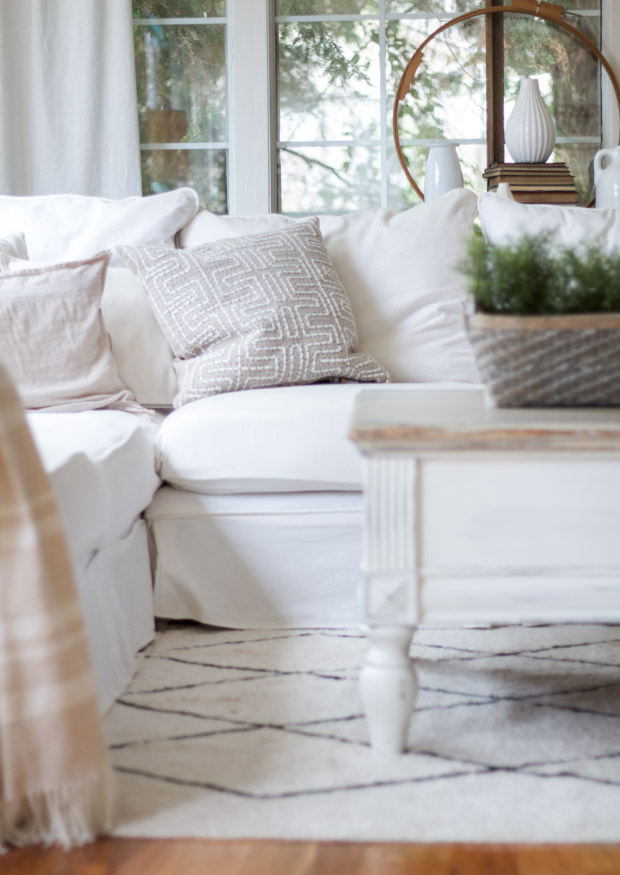 Anyhow, hopefully that all makes sense and you see why I went the extra step of making a slip for a slip, haha! Thanks so much for stopping by friends!