A Charming Makeover For A Dollhouse!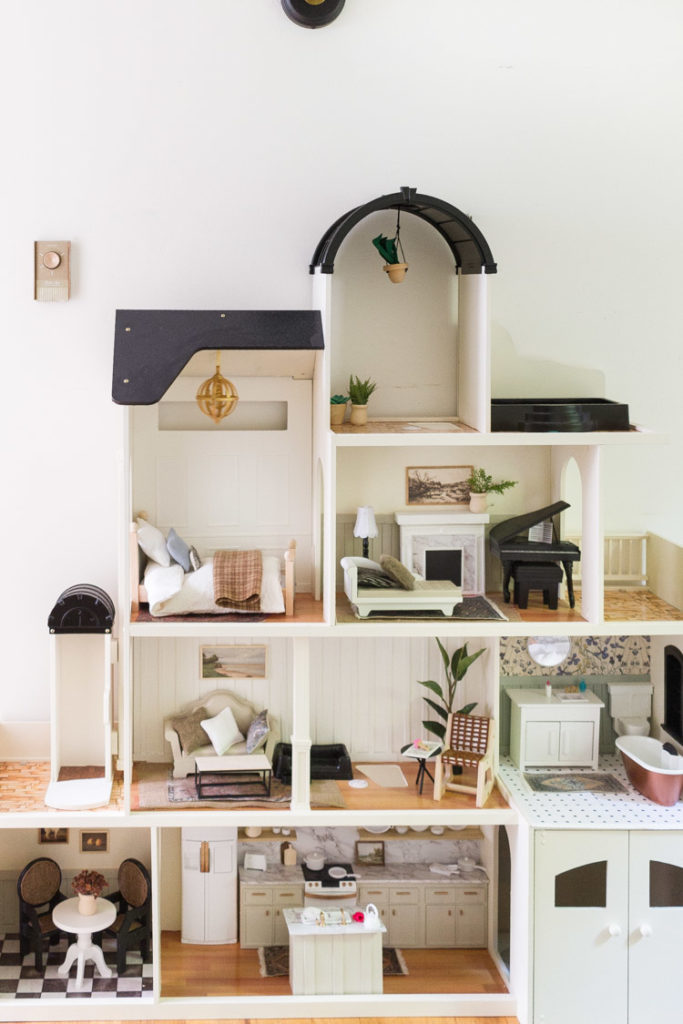 How To Make Over A Dollhouse!
So this has been my little project that I have worked on (with some of Everly's help) these last several weeks as we have been staying home more often… And it was so much fun! We took her very bright, colorful dollhouse and gave it a major makeover.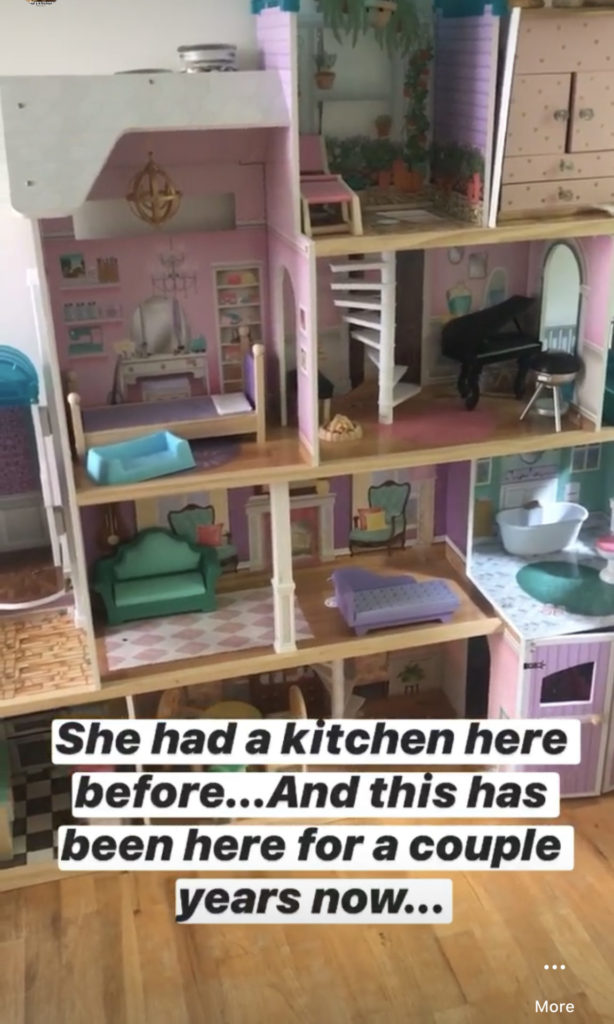 Everly has been asking to have more blue in her room and when I showed her my friend Kelly's at Hartly Home dollhouse project she told me she would love one too. So thanks to Kelly and her incredible inspiration, we got to work!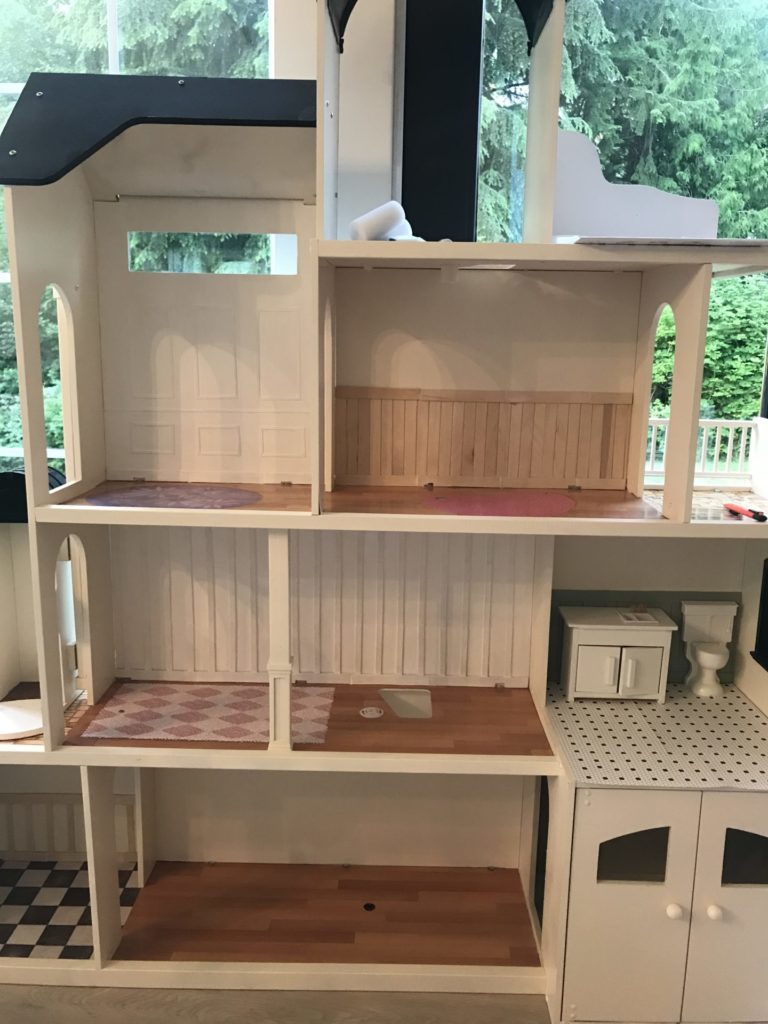 First thing I did was spray paint the walls and exterior so I would have a neutral palette. This also enabled me to paint and have a good primer in place. Then I used popsicle sticks and coffee stirrers to make shiplap/board and batten on the walls.
I also used balsa wood to make the cabinet fronts and some of the furniture…
I mod-podged the countertops (just made with printed marble printer paper).
I mimicked the appliances to look like our Café appliances that we love so much in our kitchen…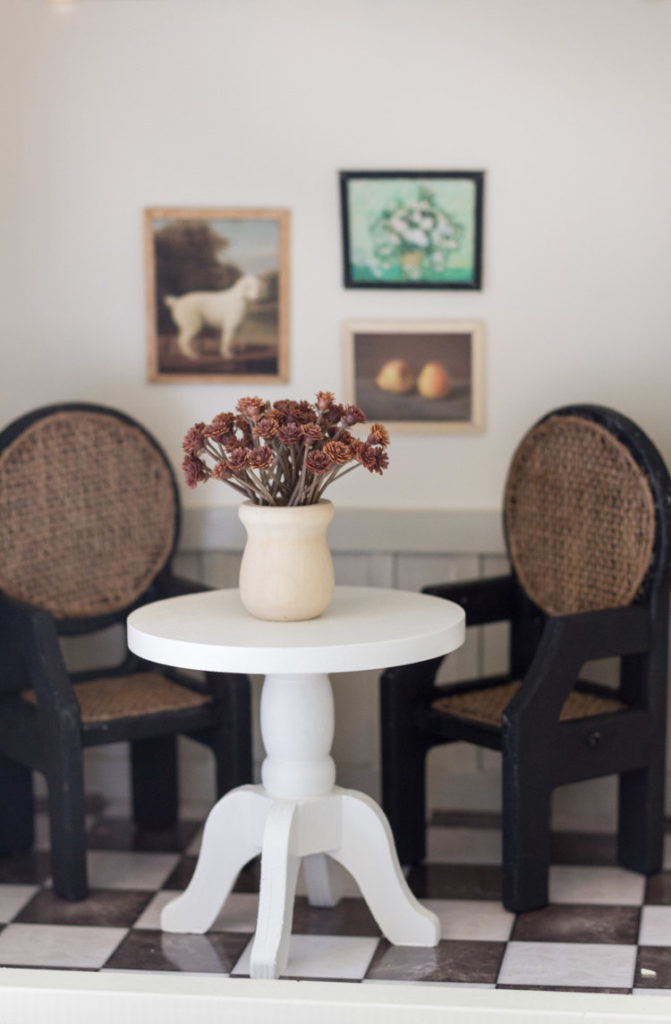 I used most of the furniture that already came with her dollhouse and easily painted it all to give it a new look.
I had some faux florals that were small enough that I could cut them and used them to fill these vases (wooden candleholders I already had on hand).
We used fabric we had at home to sew little pillows. I even filled them with down feathers, haha… It was a giant mess in the process!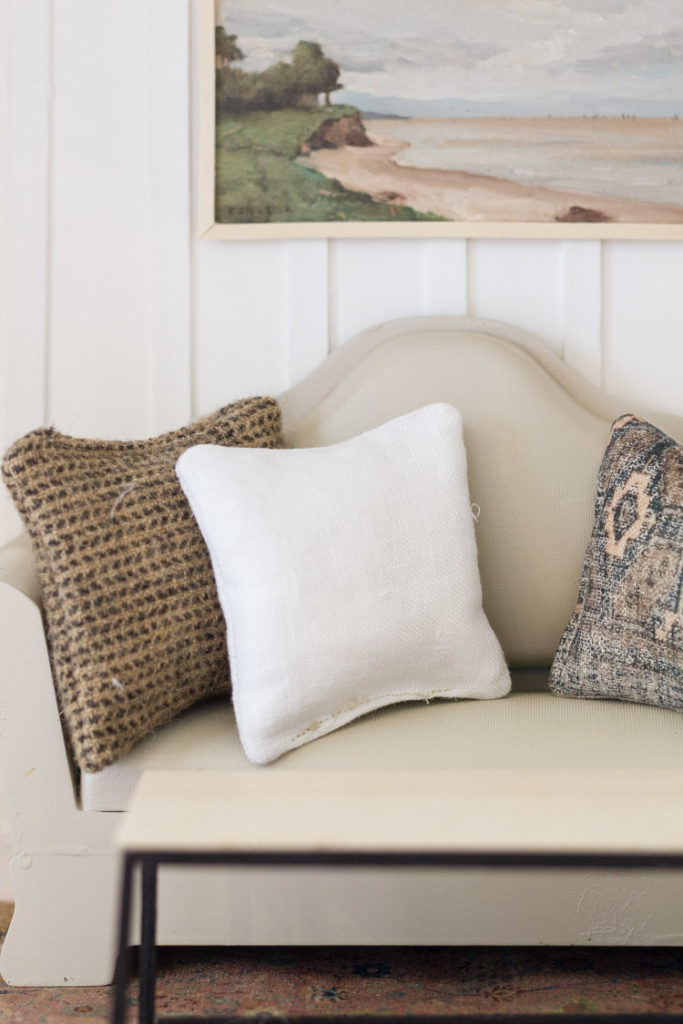 I took this chair and covered it with leather stands to give it a more modern look…
The bathroom is one of my favorite spaces in the whole house… It is just so whimsical and charming!
The bedroom is the only space that is still a bit unfinished… It needs a few things, but we will get there one day!
And lastly, here is the formal living room. I built this little fireplace and added some artwork for above.
Once it was all finished, we moved this sweet dollhouse back into her newly updated room. I will let you have a look here too!
I spray painted this antique desk set that I found with my mama while antiquing. It turned out so cute!
Her room had lots of pink in it before and she requested that we make it over with some blue. I gladly accepted the challenge and we had so much fun putting this space together!
We mostly shopped the house for all of it. And I love the sweet little details. Here you can see the beadboard panels we used to cover the wallpaper.
This recent vintage rug find may be my favorite addition to the entire space. She is really enjoying this room of hers and it makes me so happy!
Thanks so much for visiting with me today and I will see you here later this week with some summer ideas!