I am sharing my best versatile Easter decor ideas!
Hello! So today is a fun day here on the blog because I am joining some of my sweetest, most talented friends with Kristen from Ella Claire to share some Easter inspiration. I wanted to focus on some easy Easter decor ideas for the home. Basically a simple coffee table vignette that can quickly be created with three easy steps. I did make this little planter arrangement as well as some of the whimsical eggs, but this could be done with any assortment of items.
For starters, Easter eggs are my favorite craft to create each year. I just love decorating them. This year I wanted to do something a little different, sophisticated and I chose to use wooden eggs and puffy paint (I will explain more a little bit further down).
I also made this little unique bulb planter with crocus flowers. I really wanted real ones, but I find it nearly impossible to get what I need (flower wise) when I need it, lol… So many times here on the blog I will resort to faux as it makes getting what I envisioned possible. And I am not mad about it! I think they turned out great, natural and fresh plus they were a breeze to put together.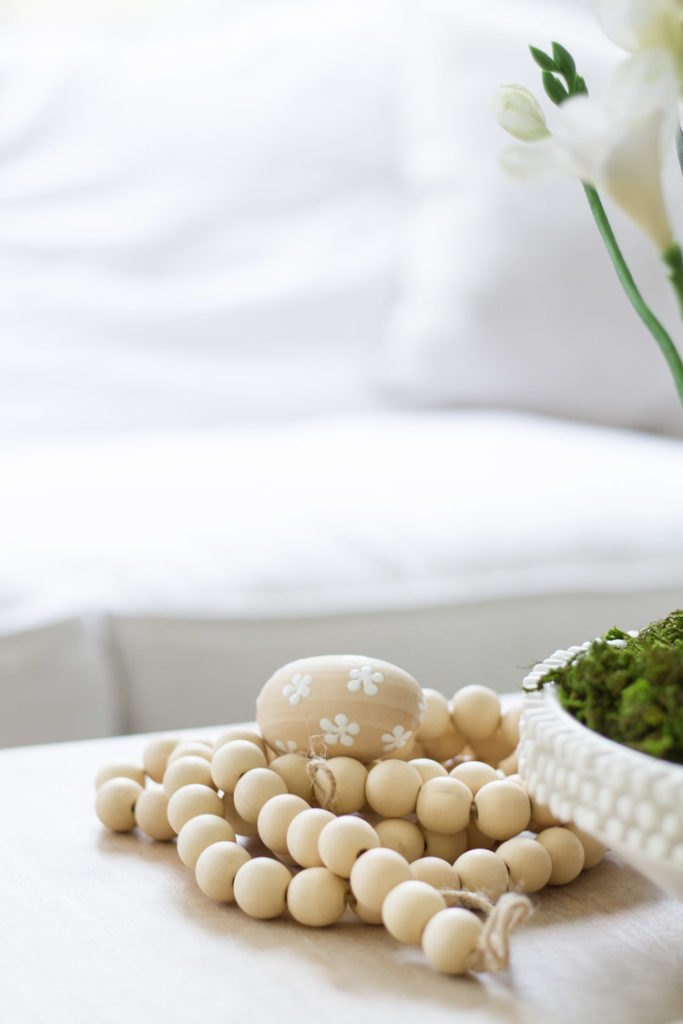 Alright, so when making this little enchanting Easter vignette all I had to do is group three things.
First came the planter of crocus flowers (but any flower or vase of florals would do). To make this planter, I just filled a bowl with a good amount of moss. Next, I stuck faux flowers into the moss so that they stood tall, cohesive and called it good!
For the vignette, I then I added some Easter eggs…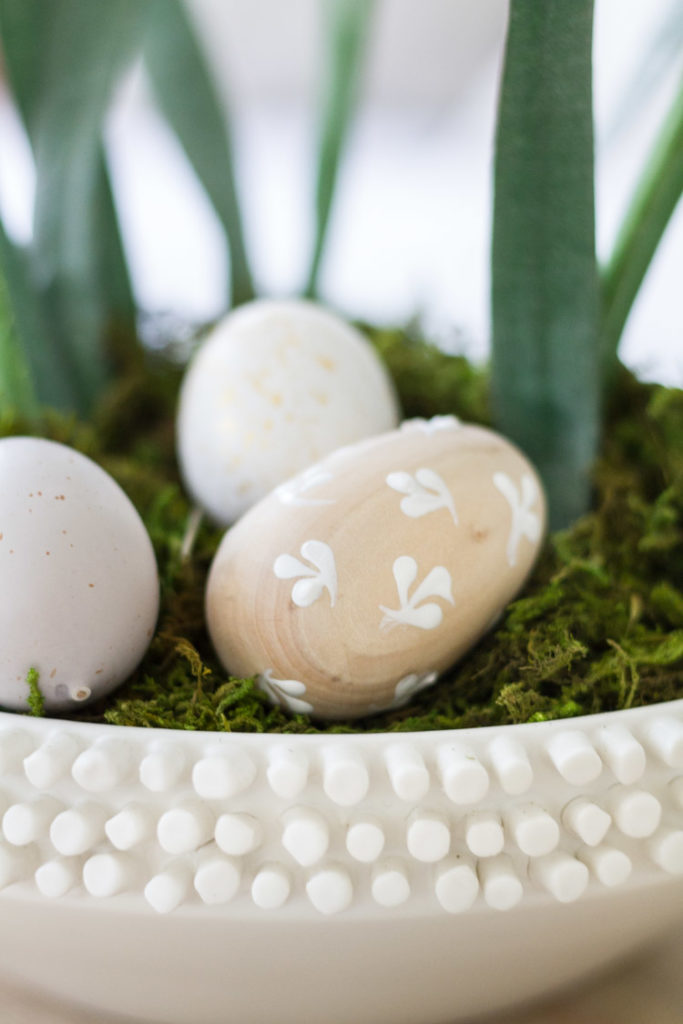 Both in the planter and sprinkled outside.
Lastly, I added a string of wooden beads to complete the minimalist look.
And there you have it! So very easy to do and that is all I am about these days: easy, simple and attainable!
To decorate the little wooden eggs all I used was some dimensional puffy paint (like I used back in the 80's for my teddy bear sweatshirts). This project really brought me back and I kinda want to incorporate puffy paint into more projects these days, lol!
To get that little dainty flower look, I just made three dots of paint and then dragged a line through each dot to connect them.
But the options are limitless! I played around and made lovely daisies, textured dots, letters and more!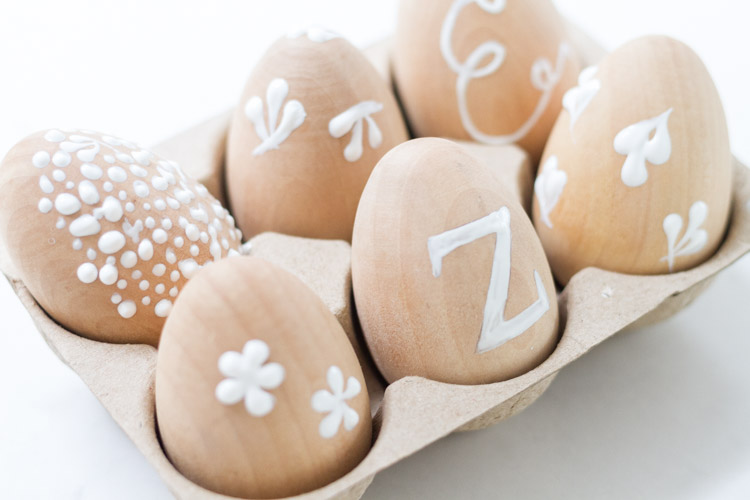 Hope this gets your wheels turning turn as some of you may decorate for the Easter season coming up! Don't forget to visit my friends below and enjoy! Thanks so much for stopping by….
Ella Claire | Julie Blanner | Inspired by Charm | Rooms for Rent | Maison de Cinq
My Sweet Savannah | French Country Cottage | Boxwood Avenue | Zevy Joy | Craftberry Bush