Easy Christmas Brunch!
How To Throw An Easy Christmas Brunch!
Good Morning (or afternoon/evening depending on when you are reading this ;)! There is so much Christmas goodness going on around us these last couple weeks and there is still much more to come, I am loving it! Today I am joining Bre from Rooms for Rent to do a Holiday Get-Together Hop! I am talking all about throwing an easy Christmasy brunch…
I have done a couple table settings with some more to do in the future, so today I wanted to change it up a bit. I wanted to share how you can decorate and set your island up for gathering with loved ones or friends!
So when giving tips of ideas on how to do a brunch (or casual lunch/dinner) let's talk about dishware!
I had this pretty wintery dishware from last year that I pulled out. White dishes would do just fine as well! I think the detail of snowflakes is so sweet!
Of course they coordinated with these drinking glasses. I would have a fresh squeezed orange juice available to enjoy along side these .
Which would be accessible from this pretty pitcher! I think pitchers are a lovely way to serve drinks and set a spread.
When I get my island ready for serving I keep all the drinks to one side. Here you can see there is coffee to pour and hot chocolate filled to the brim with marshmallows.
Of course you can go all out with candy canes, chocolate spoons, mimosas… You name it!
Across the way I set out the cloth or flannel napkins (in this case). You see I will use these types of things over and over throughout the season. I simply set out the flatware on top.
Opposite the side of the drinks is all the food and goodies paired alongside the plates.
Belgian waffles look fancy atop of cake stand…
To make things a bit fancier, I put everything into dishes or carafes. Syrup is put into this little milk jar.
More sweet treats are displayed on cake stands like these yummy scones.
Bowls of fruit accompany the sweet breakfast options.
Blueberries and oranges are a great idea to enjoy with this type of menu.
Something like this is really simple to pull together and is sure to be something that your guests will enjoy! They won't care what your dishware looks like or how high you pile the waffles… They will love the time together and the memories most of all.
Alongside festive tables capes, using our island is another favorite way of entertaining in our home.
I worked on this while the kids were at school and when they came home they were thrilled to see it all ;)… They were ready to eat it all too, haha!
Hope this inspires you to have fun entertaining through the season and don't forget to check out my friends and all their lovely ideas down below!

Rooms FOR Rent | Modern Glam | Home Made Lovely | My Sweet Savannah

Maison De Cinq | Almafied | Pine & Prospect Home | Craftberry Bush|

Making Home Base | Sincerely, Marie Designs | The Happy Housie

Zevy Joy | Amber Tysl | Nick + Alicia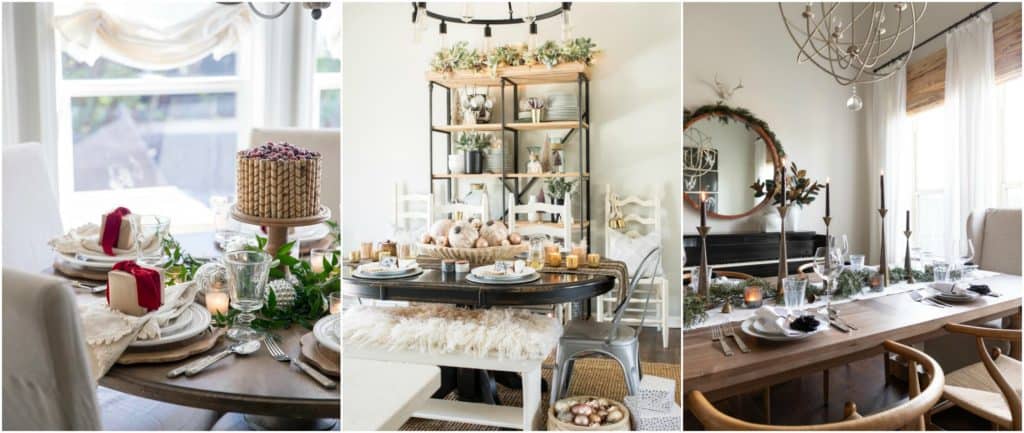 Ella Claire & Co. | House by Hoff | Crazy Wonderful