Easy Ways To Decorate For Spring!
How To Easily Decorate For Spring!
Hi there friends and Happy Spring! I ended up taking a little break here as we had multiple birthdays in the house, Spring Break and I chose to spend that time with my family. I will still working away on some fun projects that I can't wait to share more about with you soon! Today I am sharing some easy spring decorating around our home. I am joining my friends Ashley at Modern Glam, Janine at Happy Happy Nester and Leslie from My 100 Year Old Home.
For starters, I have kept things very simple around here. That is my favorite way to have it and that also means I have vases of greens scattered throughout our home.
While I do love fresh greenery that just gets to be a little too expensive to justify. Our last home had lots of greenery I could go outside and clip for free. But in this home I have chosen to use some good looking faux options. It is amazing to me the difference of having greenery out on display versus not having it.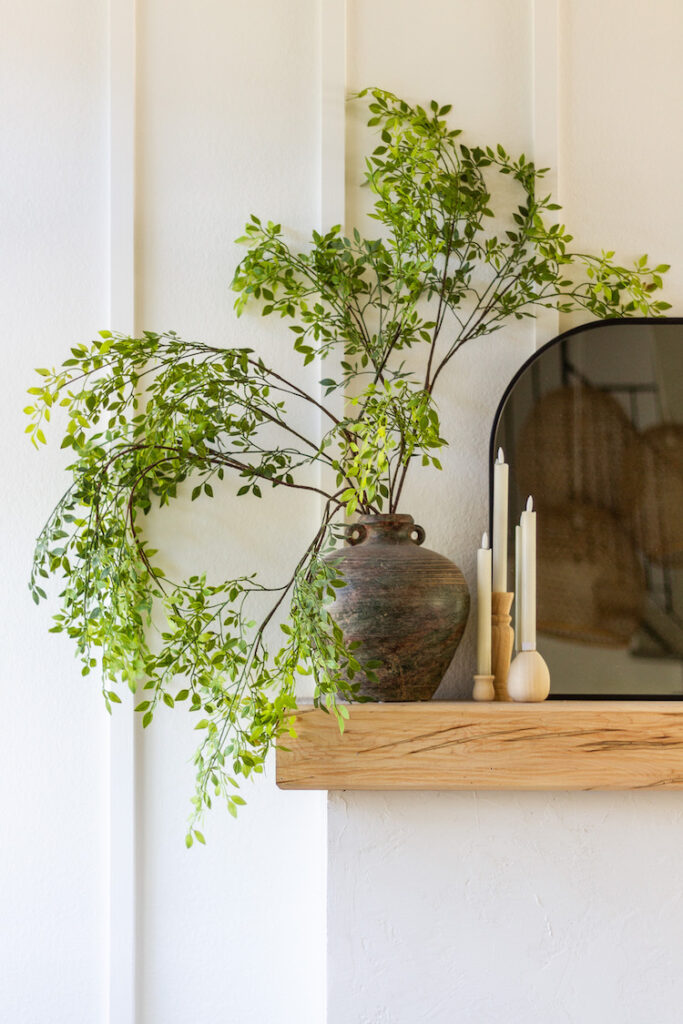 It just exudes spring and is fresh!
You can see it multiples times in each room…
Even though our home is decorated with coastal elements, having basket/woven textures is a great way to welcome spring.
Here is a peek of our new trio of lights that we added to the staircase and I love them!
I used to bring out more for each season when I decorated, but I have really simplified that over the years…
Textures and greens have been my go-tos!
Here is another "in – progress" photo of our kitchen banquette. I still need to do some finish work but am holding off until I get to the old wet bar behind the couch here.
Spring is such a beautiful season and I can not wait to open the windows, take warm walks and entertain outside more! I hope you enjoyed and don't forget to visit my friends who are sharing ideas as well!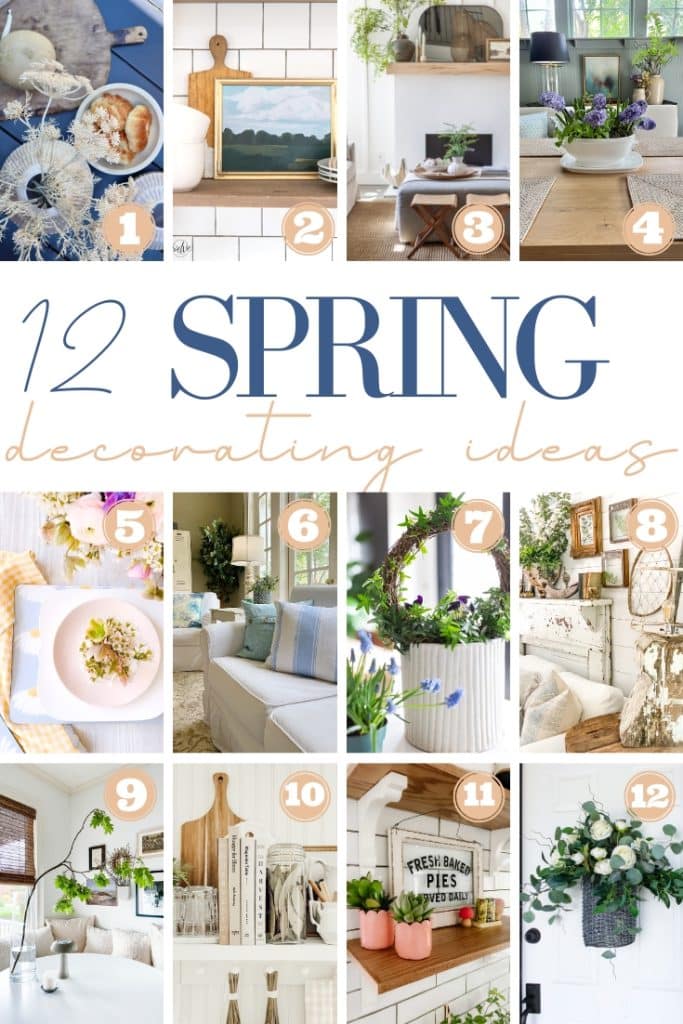 Blogger's Best Spring Decorating Ideas
—