Hello friends! Hope your week has been off to a good start! Well I am back sharing a super simple decor tip that really works well in any home style. It is 5 simple ways to style a cloche…The best part of a cloche is there are a variety of ways to use it and decorate with it.
Today I will show you several ways (although there are so many more)! In addition, each example shows how you can change out the base, thus changing the entire look (using things you may already have lying around at home).
First up is with herbs…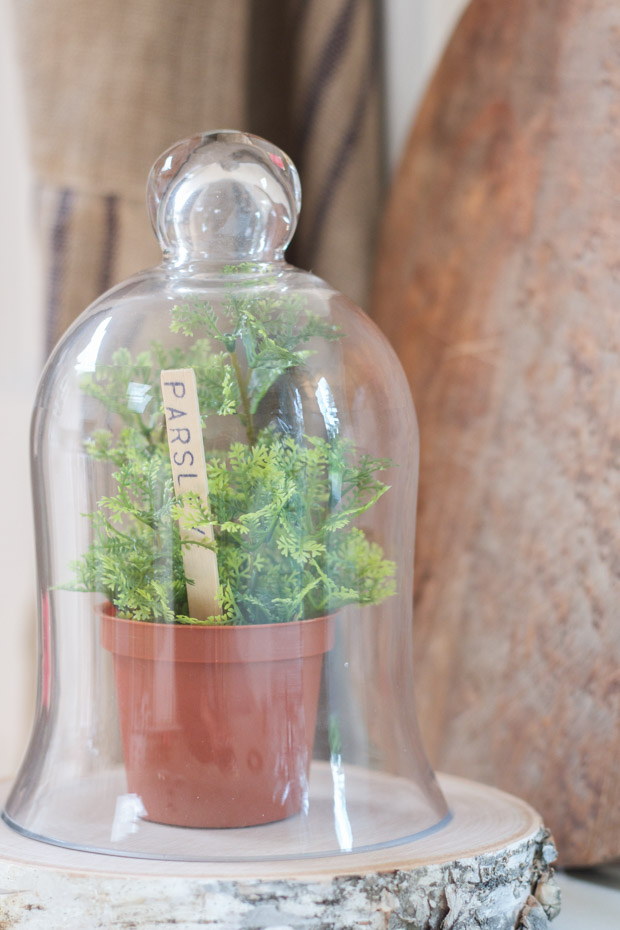 These are faux herbs so they will continue to last just fine under that glass dome ;). This adds a pretty pop of green to any spot in the kitchen.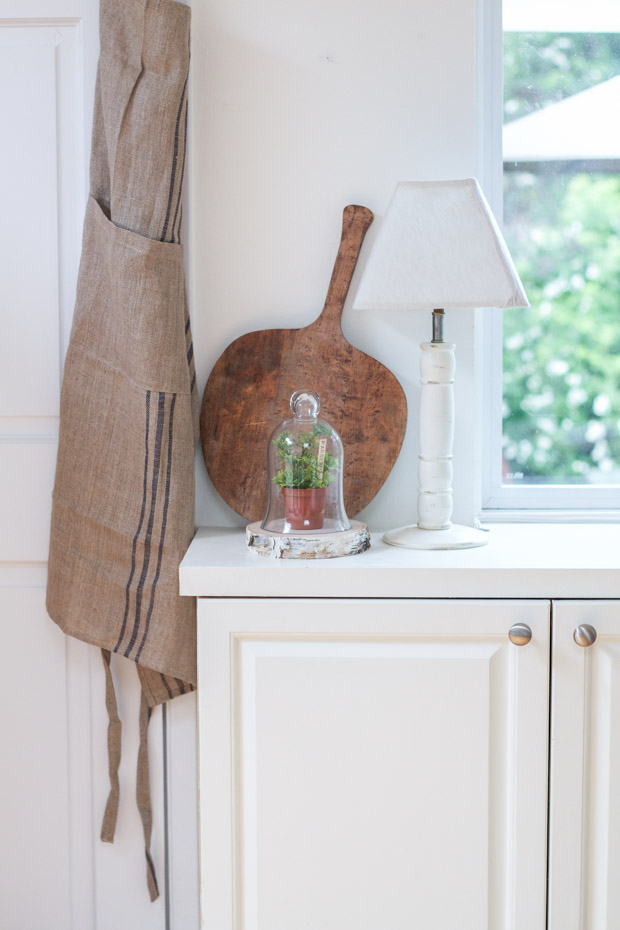 I love herbs and how they can be both functional/decorative and when paired with a wood slice they compliment each other perfectly .
Next, is with wooden beads…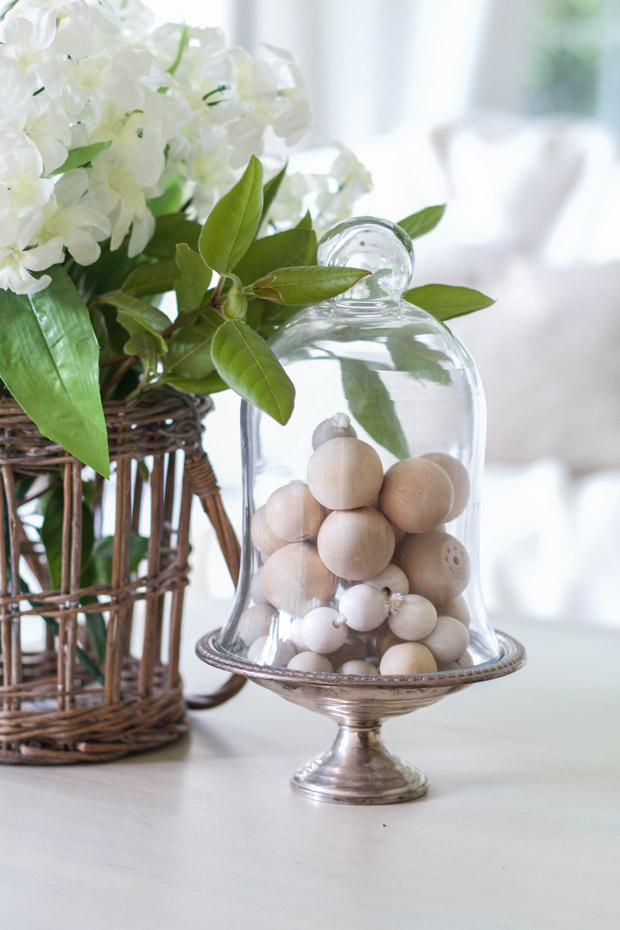 Adding a wooden accent to any space in your home instantly warms it up and makes things feel cozy (at least in my humble opinion).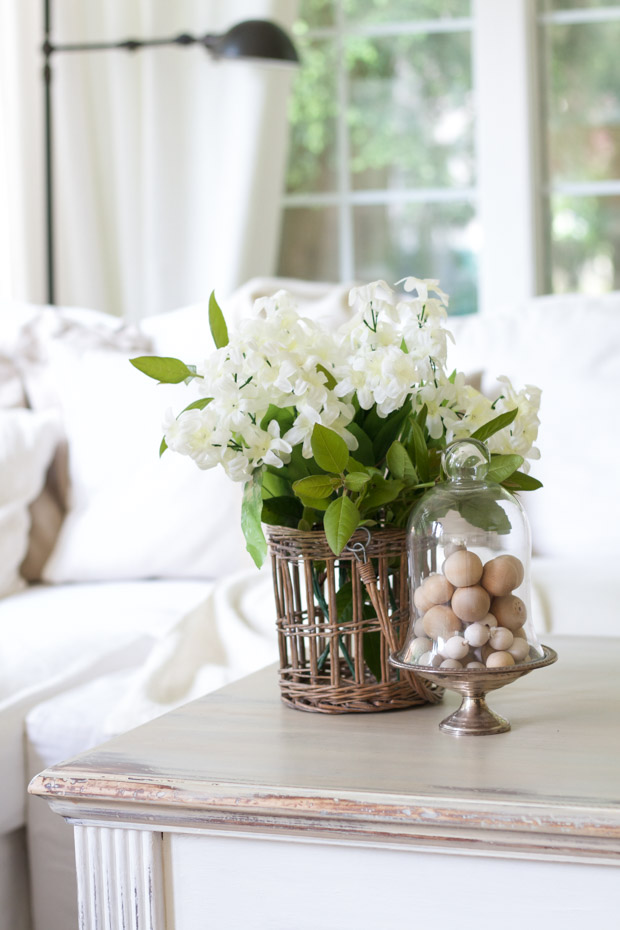 I placed the glass dome atop a vintage silver dish I have had for many years. This helped make the entire look feel more elegant.
Use fruit for bright colors…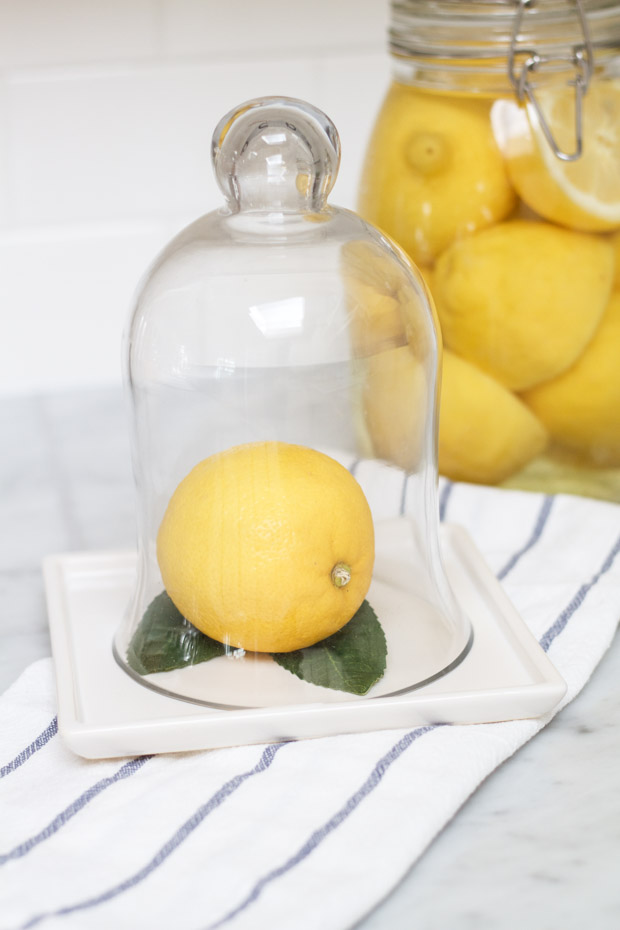 Any sort of fruit looks cheerful and delicious when housed inside cloche.
Try grouping flowers…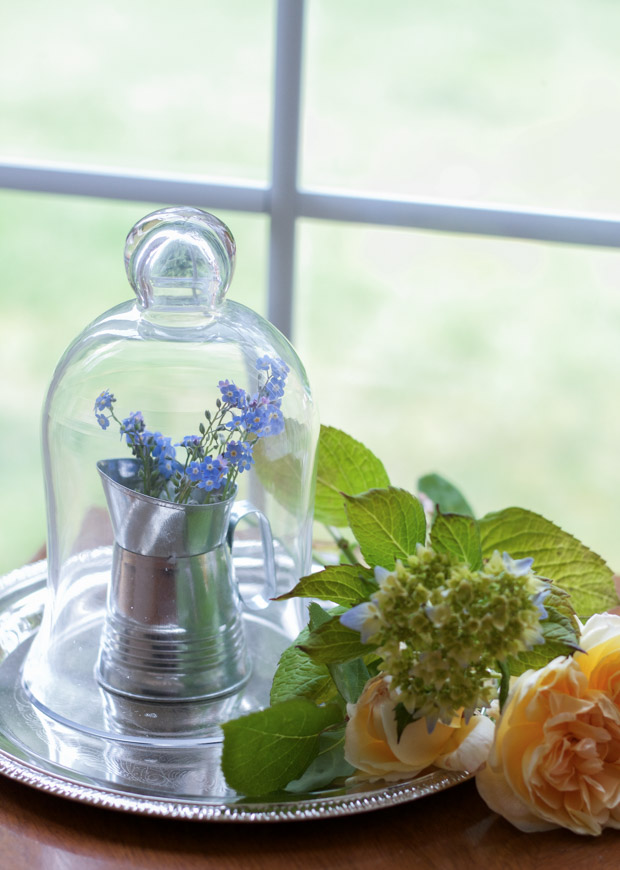 I ran out to the garden and clipped some pretty blooms and laid them next to a pretty silver tray. Inside I used a fun little galvanized pitcher to hold delicate blue flowers.
You can never go wrong with succulents…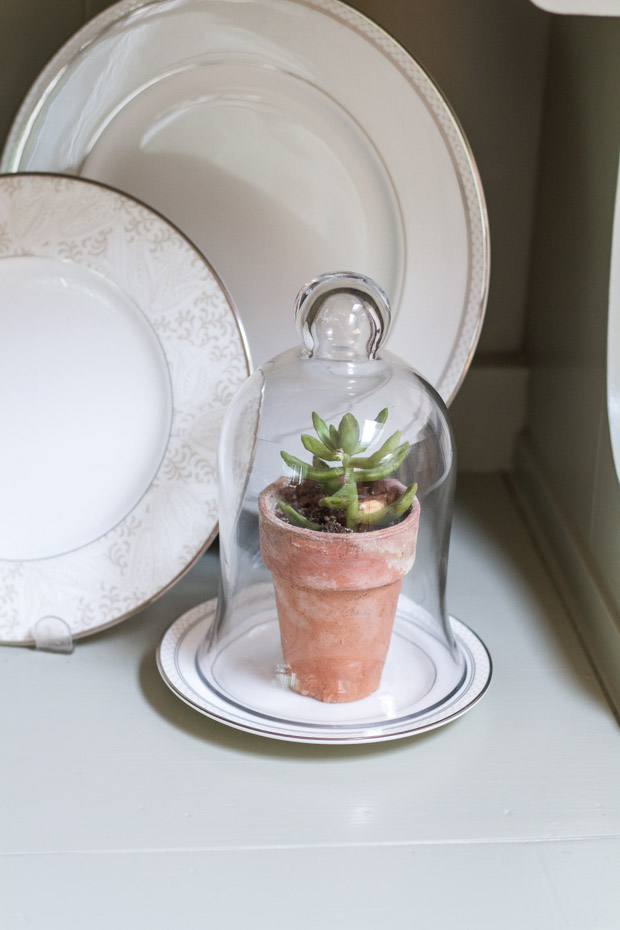 I have all our wedding china set up in our kitchen and thought how fun it would be to use as a base with these aged terra cotta pots.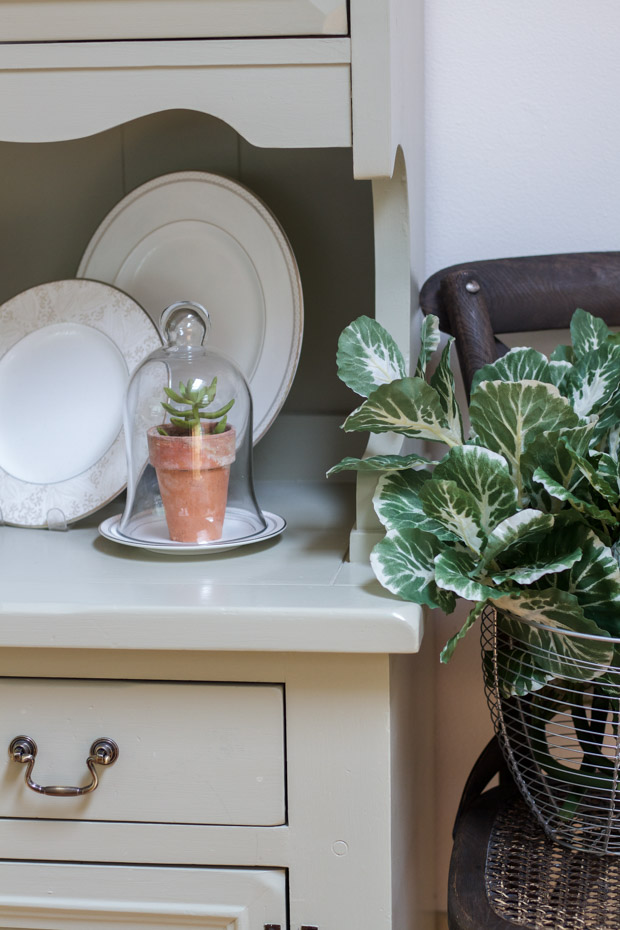 As you can see, this is just an handful of ideas and it can be just as festive to use cloche's during the holidays.  Get creative with what you have on hand and use it more than once. As always, think outside the box and don't feel confined by the rules of decor ;).
Thanks so much for being here, it truly means a lot!