Easy and Beautiful Gift Wrapping With Natural Elements!
How To Use Gift Wrapping With Natural Elements!
It is hard to believe that we are nearly 2 weeks away from Christmas already! This will be my last post before the New Year as well and what a year! Today I am sharing how to use gift wrapping with natural elements. I am joining my friends Ashley from Modern Glam, Janine from Happy Happy Nester and Leslie from My 100 Year Old Home to show different ideas for gifts.
Overall, I really like to keep my gift wrapping very simple. I will usually use ribbon without bows even. I wanted to show another way to keep things easy but by adding some natural elements. I grabbed what I had on hand at home already. That included twine, faux berries, dried oranges, cinnamon and then some faux sprigs of greenery.
I addd a ribbon and taped it to the bottom. Then I wrapped twine around the package a handful of times.
After wrapping the twine I was able to insert the berries, oranges, greenery and/or cinnamon.
You could do this without the ribbon underneath but I really liked the contrast of ribbon and elements.
And there you have it!
Easy gift wrapping with natural elements! I hope you enjoyed and make sure to visit these ideas from my friends down below. Thanks so much for all your kindness, encouragement and support this last year! I appreciate all of you and wish you a very Merry Christmas and Happy New Year!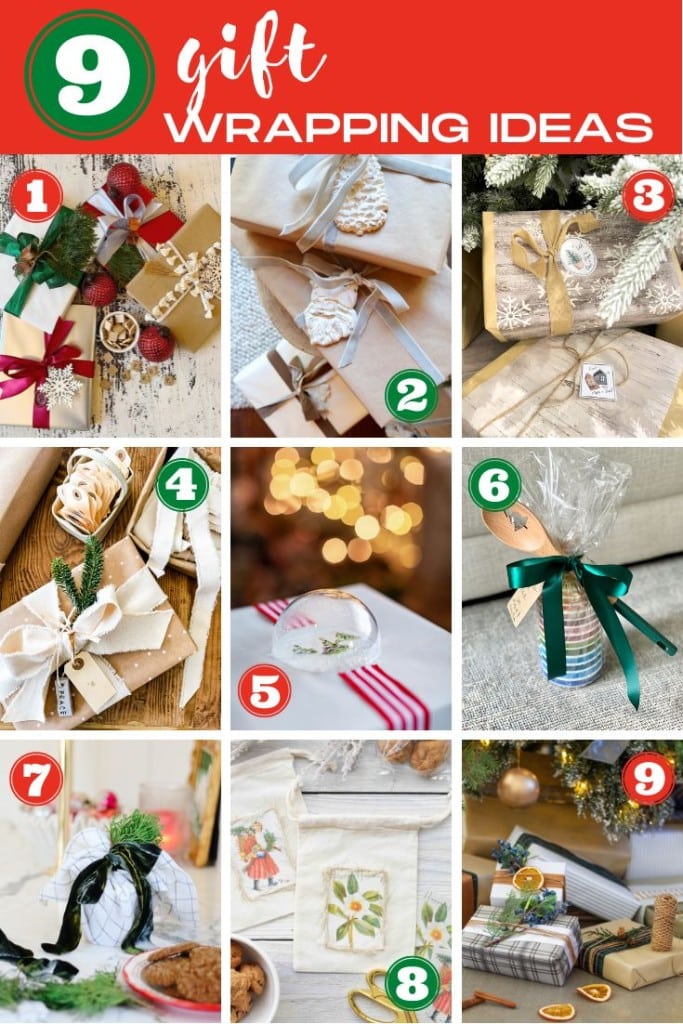 Blogger's Best Gift Wrapping Ideas