I will show you how to make this adorable grapevine planter!
Hey you all! Hope you have been having a fun week! I just wanted to stop in for a quick and easy tutorial that was inspired by Terrain… It is a charming grapevine planter that can be used with lots of fun fillers. It is such a pretty accessory to any nightstand, desktop or in multiples could be a tablescape!
You will need…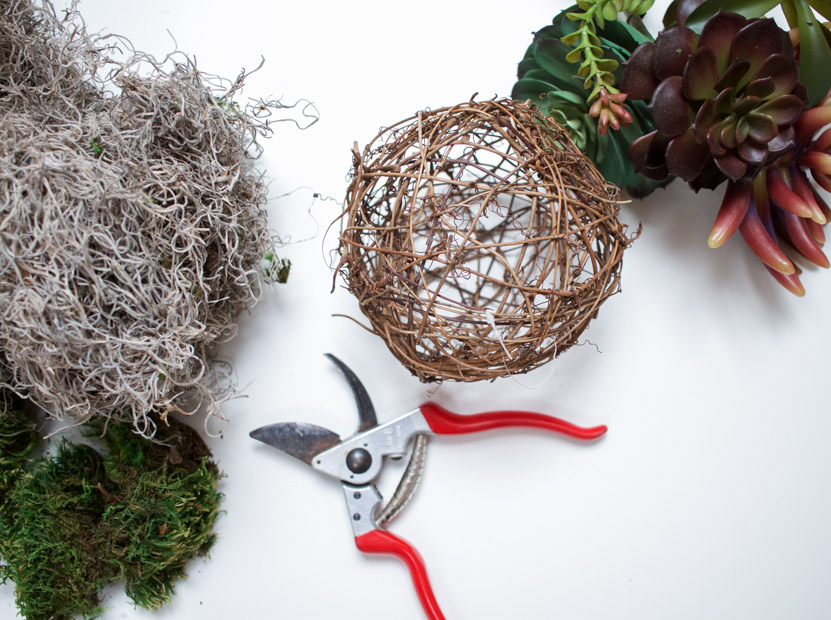 A grapevine sphere found at your local craft store
Spanish Moss (enough to fill your sized sphere)
Green Moss (enough to cover the inside of your sphere)
Pruning shears or strong scissors (Practice safety with any tools)
Faux flowers or succulents
To assemble this sweet little planter you will…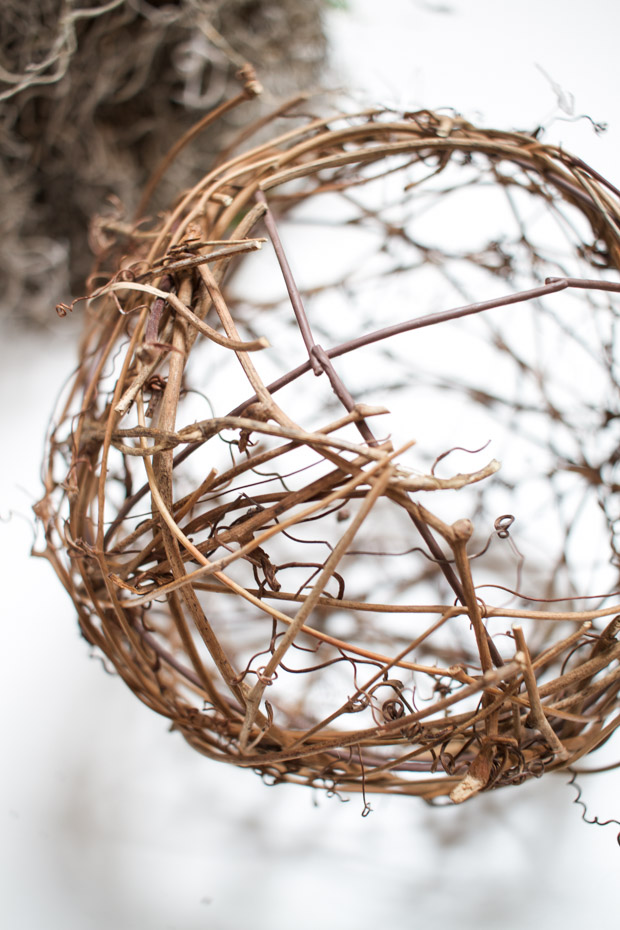 Cut a small circular section out of the top of your grapevine sphere using your pruning shears.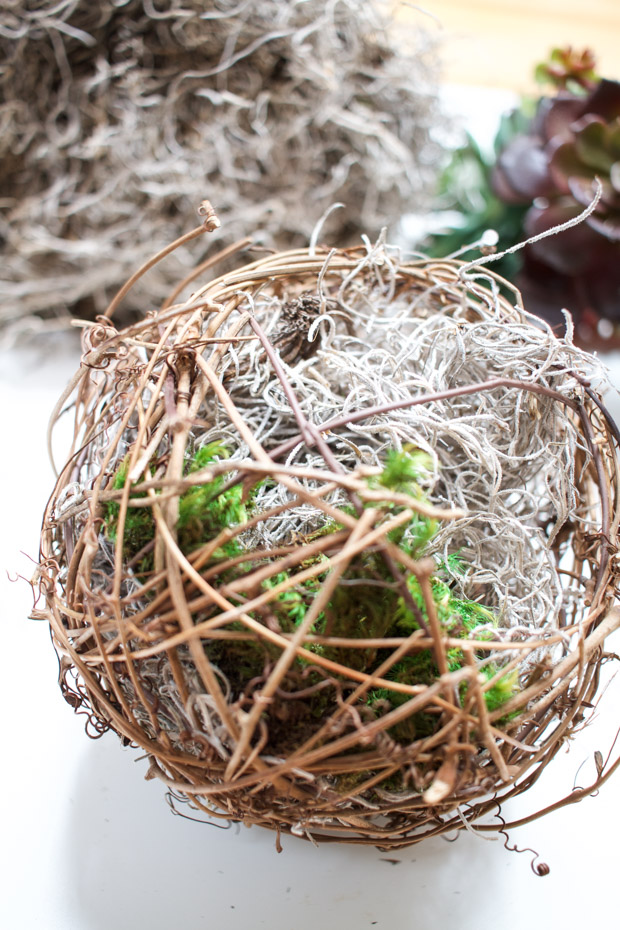 Stuff in the Spanish Moss until you have filled the sphere and then line the green Moss as much as you can around the sphere so that is what you will see peeking out.
Now begin inserting the picks of your lovely faux succulents or flowers. Arrange it in a way that will sit nicely when the sphere is upright.
And there you have it! This little DIY took 10 minutes and I love it. I love texture too so it should come as no surprise that this project was just all that!
Thank you for stopping by and can't wait to see you back later tonight for The Inspiration Gallery!