We had family in town this weekend and I didn't have time to get many pictures taken for the week ahead.  I have been wanting to share our home when we first moved in and the transformation of what it looks like now.
I started pulling the pictures and had so much fun looking at the changes over the years.  This post comes at a perfect time as we are heading into year 8 at our home… Hope you enjoy the before and afters!
*UPDATE: I recently added newer after pictures to this post because much has changed even from this original post last year. I hope you enjoy and I tried my best to catch similar angles of the before photos =).
BEFORE – KITCHEN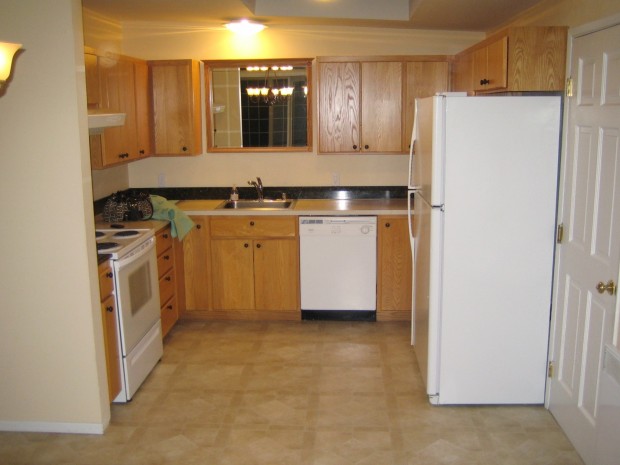 Here is our sweet little kitchen before and here is the…
AFTER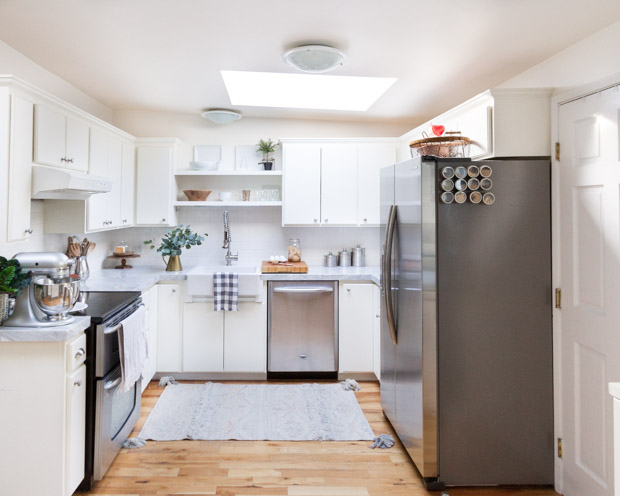 We painted the cabinets, tore down a small wall, changed the laminate floors to wood. This kitchen has gone through a couple updates including new countertops. I shared more about that here.
ANOTHER BEFORE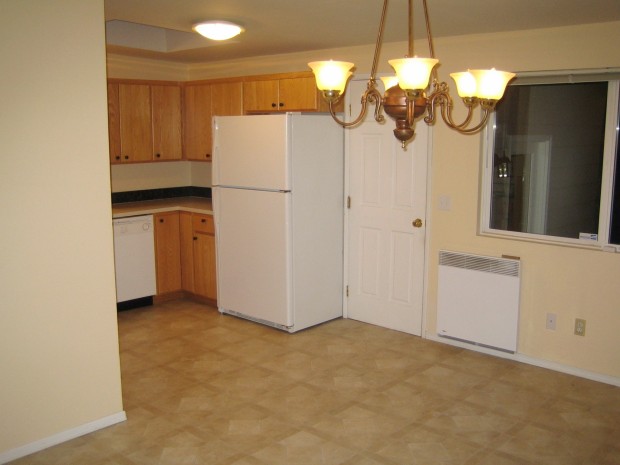 We also moved our heater, added addtional cabinetry and open shelving. We moved our island into this open space too when we first moved in.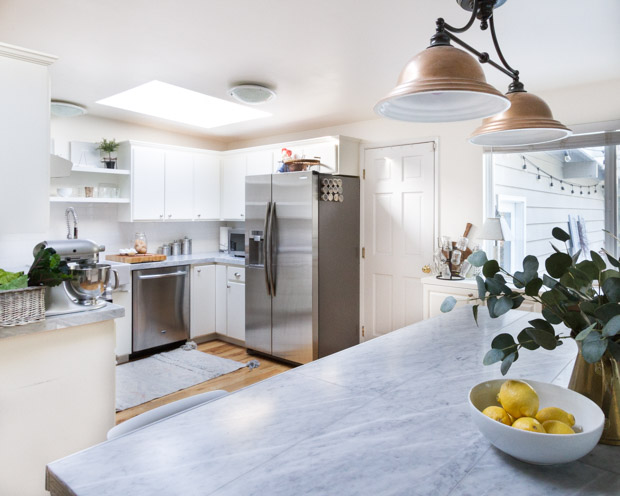 BEFORE – LOOKING INTO DINING ROOM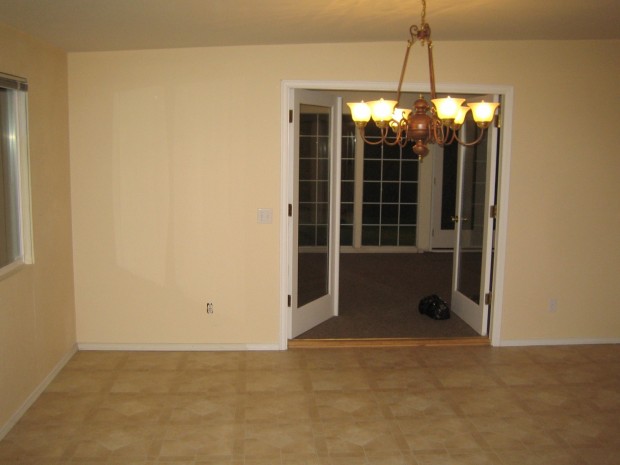 Here is a view looking into the dining room. Where we removed the french doors and also installed hardwood flooring.  We made this sunroom into a well used living space.
AFTER…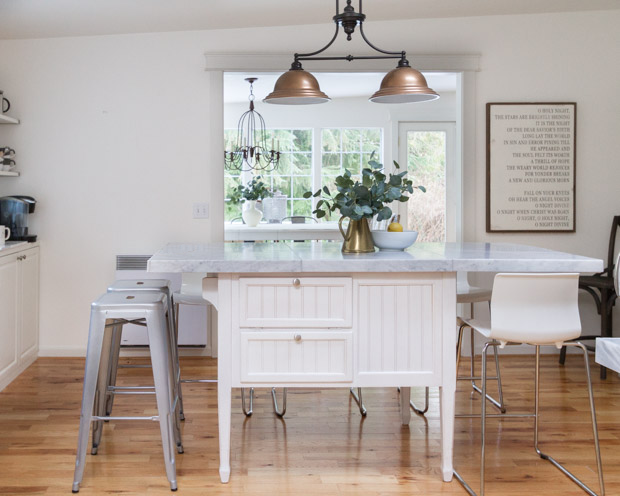 (Sign from Between You and Me Signs)
BEFORE…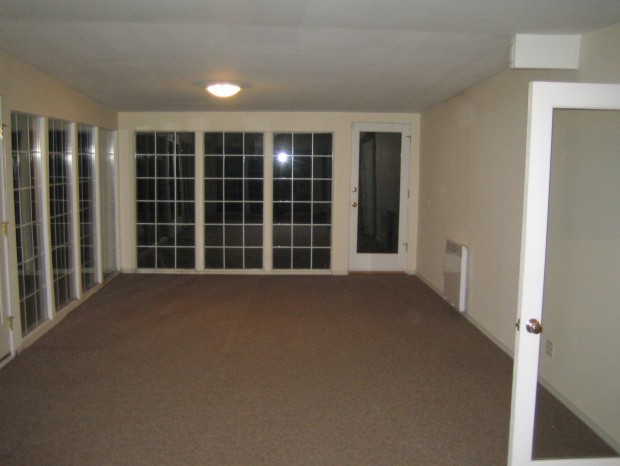 Here is a look of our living room before we changed it.
AFTER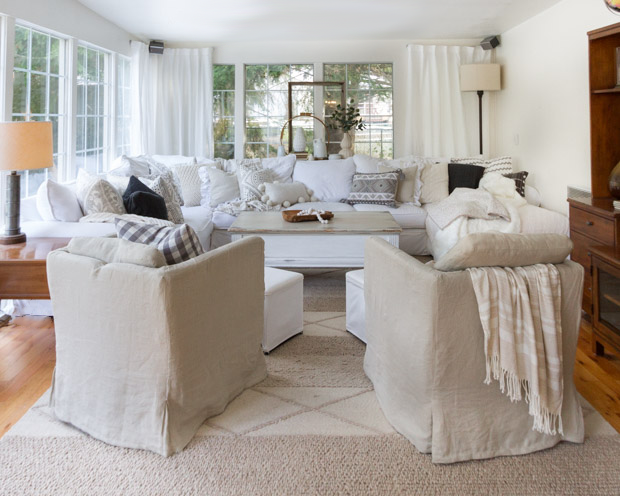 This is the most recent look into this favorite space of ours. Along with new hardwoods when moving in, our sunroom has recieved a couple coats of new paint through the years.
BEFORE
Another look into our dining room.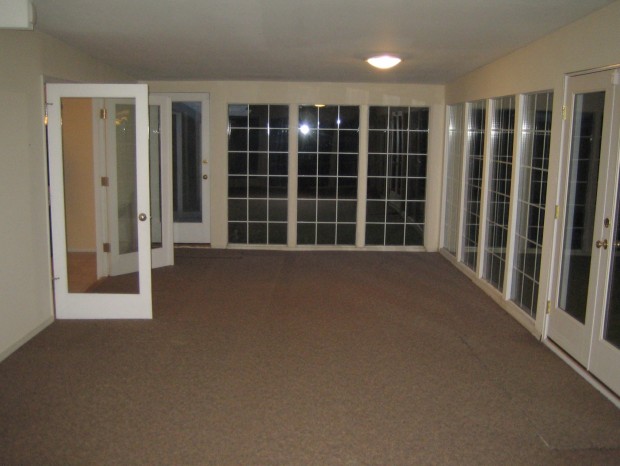 We moved a large table into here with lots of seating.  We also installed a chandalier to brighten the space. After several years of living here we added corner curtains throughout the room to soften the light and add texture.
AFTER…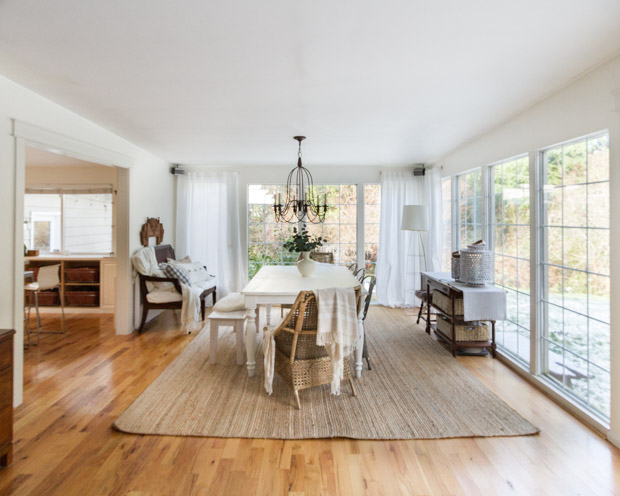 Now this space is complete with bright neutrals and accent chairs.
BEFORE
This was our guest room/family room/office.  This room just need a new coat of paint with some appropriately sized furniture.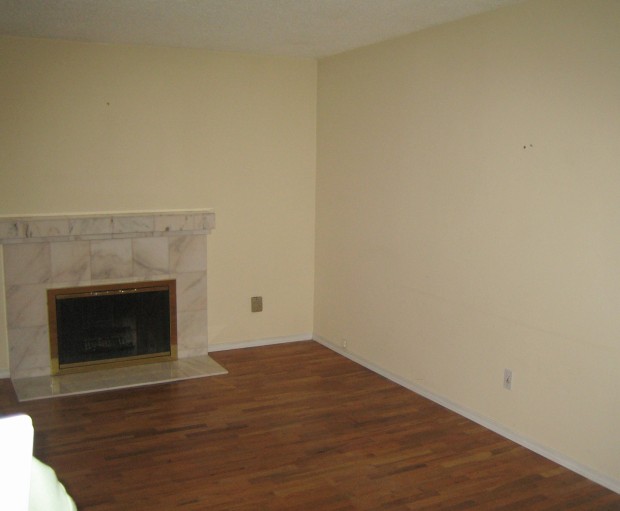 AFTER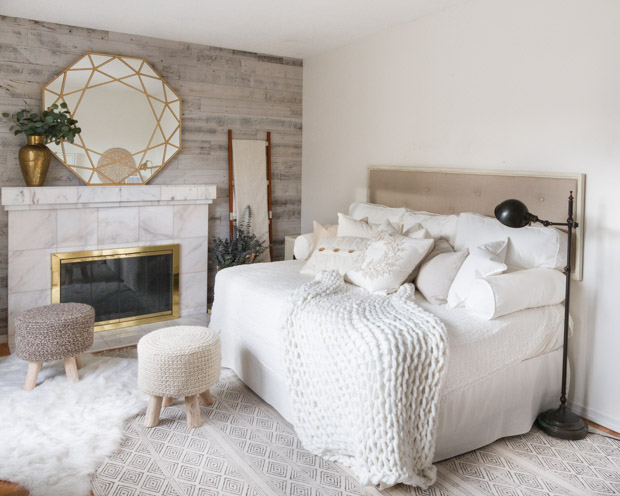 This DIY Sofa Bed is the perfect addition to the space due to its versatility.
BEFORE…
Last but not least, is our bedroom.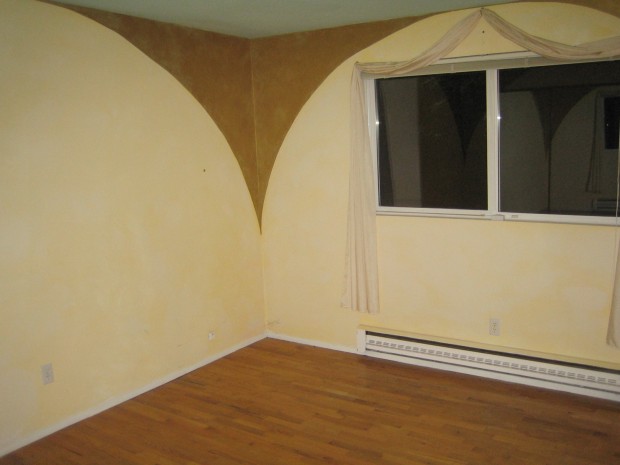 AFTER
We basically painted over everything. Now the room is full of texture and is much more comfortable to us.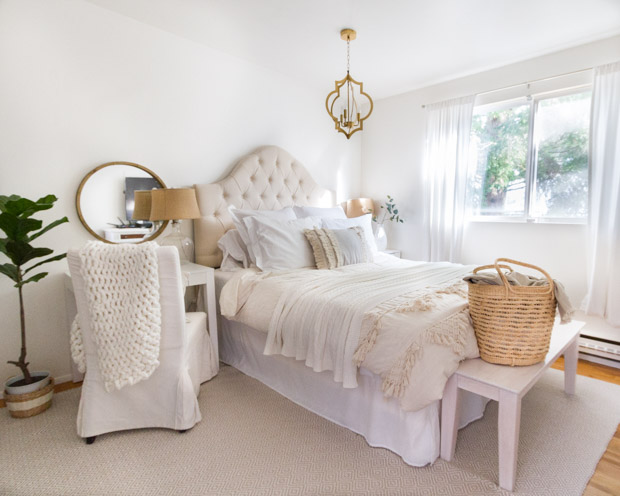 I loved walking through memory lane here with you and enjoyed reminiscing all the sweat and tears we put into this precious home of ours.  It has come a long way and has a ways to go; but I have loved the journey and valued the lessons in making a house a home.  None of this happened over night and also happened with a lot of work.  Styles have changed and so have budgets.  It is possible to make the updates seen above with less money, tighter restrictions and lots of patience.  It can happen with a little creativity and thinking outside the box. Don't be afraid to see the potential in something that needs a little (or a lot – lol) of love.  Have a great week all!