I will show you how to put together a simple outdoor Christmas table decorating that will put you in the holiday spirit!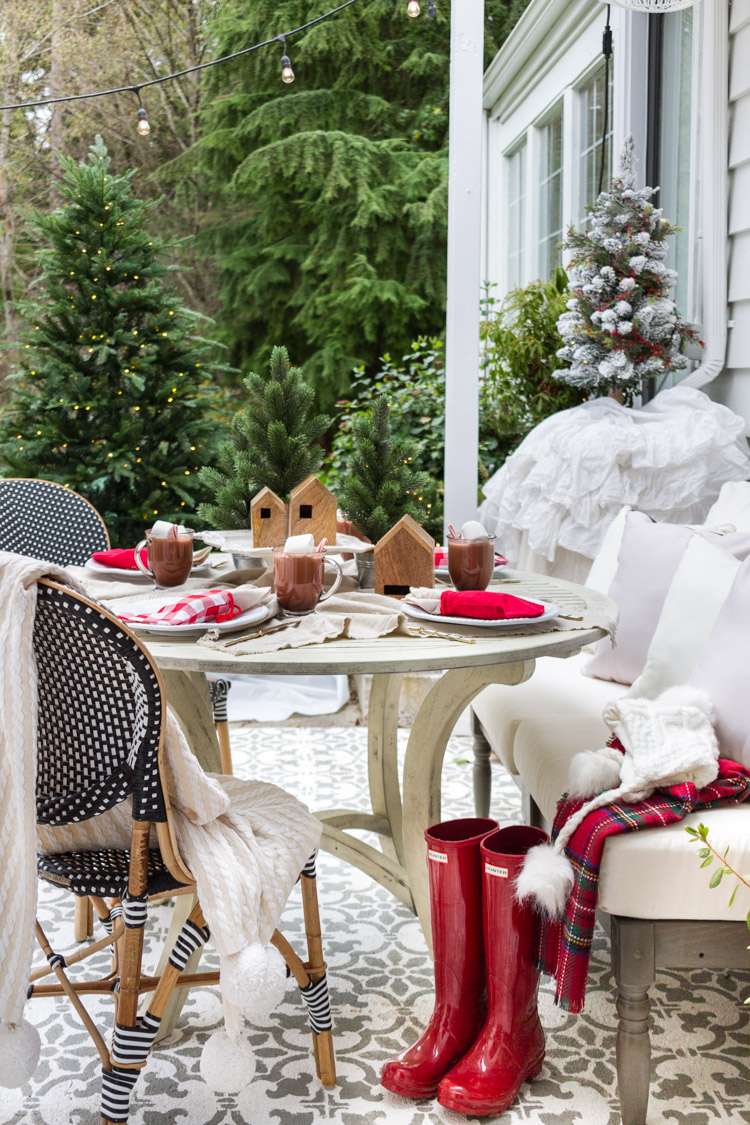 *This post contains affiliate links, please refer to my disclosure policy here.
Well hello again all… Thanks for coming back to visit with me today as part of another fun holiday seasonal tour! This time it is a Christmas Tablescape tour with my friends Alicia and Nick at A Burst of Beautiful! I recently did an elegant tabletop for the holidays here and today I wanted to vary it up a bit. So I came up with a more causal informal outdoor Christmas setting.
Even though it is getting to be quite cold around here, it doesn't mean that we can't enjoy a little cozy fireside dinner complete with scarves, hats and hot cocoa! I envisioned take out or pizza for this setting to make it simple and let the table set the scene with soft glowing lights in the background.
I was most inspired by this idea with a trip to Target the other day. I had something else completely different in mind, but then I came upon these cute wooden houses. I thought they would be perfect for the centerpiece.
Shop This Tablescape Here Below:

Next in the dollar section of Target they had these darling miniature stockings, perfect for a napkin holder.
And right next to the stockings were tiny trees priced at three dollars a piece! I couldn't resist and there came the simple theme for the entire scene! I did have some extra Christmas trees in the garage I pulled out to make things a bit more magical. But you could string lights around to get the same effect!
And these components could easily be replicated with things you may already have at home, such as snow village houses, napkin rings and any kind of small trees or outdoor branches!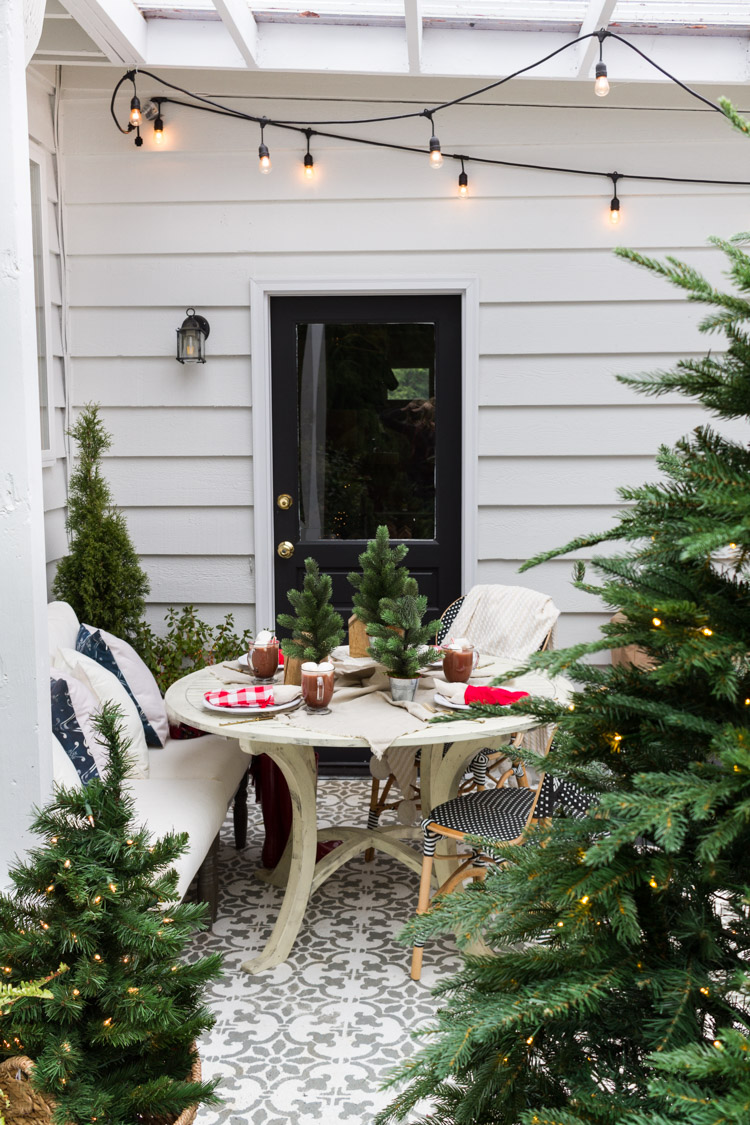 What I love most about this set up is how easy it was to put together. Just by using plain trees, some pops of red and twinkle lights I was able to make a table complete! It felt festive and ready for fun!
Unless you live somewhere sunny ;), you would need to be prepared with your winter clothes, haha. As it can be a chilly dining experience.
Hot cocoa with sweet giant marshmallows make everything better though.
Peppermint sticks also make the treats a little extra special and if you have kiddos at your party then they will be over the moon about the addition!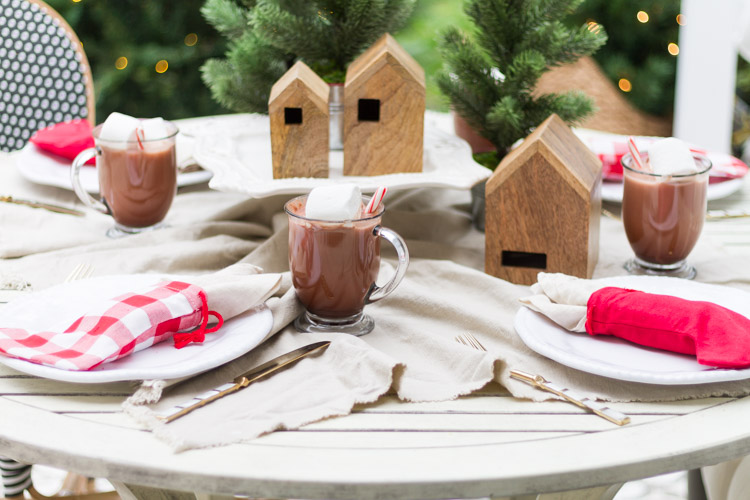 While I love a fancy table with fine dining, casual is necessary too! After all, we need a little bit of both sometimes and company is company no matter where they sit or what it looks like.
I hope you enjoyed this dining idea today and our Christmas tablescape as part of the tour. Thank you again to Alicia and Nick for having me. Don't forget to visit these talented friends below who are sharing some more inspiring ideas!
A Burst of Beautiful | Finding Silver Pennies | The Wicker House | Zevy Joy
Nina Hendricks | City Farmhouse | The Wood Grain Cottage | My Sweet Savannah