How To Buy Vintage Art on a Budget!
Tips and Tricks for Decorating with Vintage Art on a Budget!
Over the last year I have slowly been collecting vintage art… I have learned throughout these last 12 or so months some great ways to find art affordably. Most of my pieces were purchased around 20 dollars and always under $50! While at first, I was only shopping at my local thrift and antique stores, I have found some other great alternatives! I am not thrifting right now and so these other options are a little more convenient.
SEARCH FACEBOOK MARKETPLACE
I started using Facebook Marketplace for furniture… But now I have been finding some great art pieces there too! So I am adding that to the list of bargain places to check. Many times I find people are willing to negotiate and are cleaning up house as they clear out things they no longer need. I have noticed they have listed art pieces there that can be mailed to you as well!
I found this piece last week and just love the whole thing, frame included! It is so special and sweet.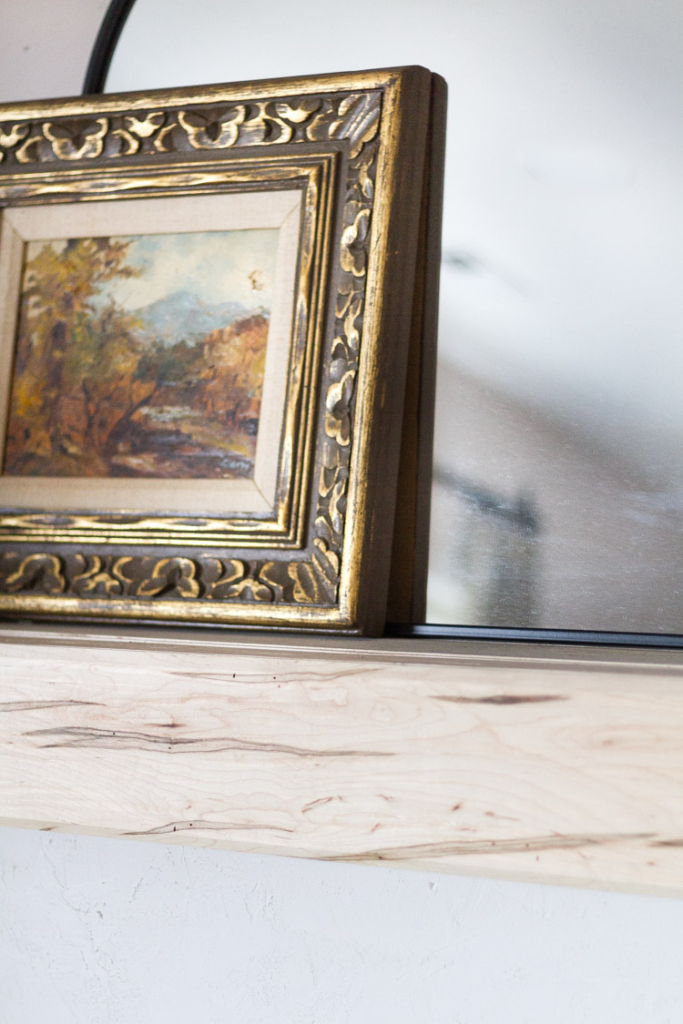 It was only $20! Then this week, I found the much larger piece! I always try to make sure and clarify size and if the piece is an actual painting with a signature or if it is a print. I paid up front for the piece and didn't check either of those things. As I picked it up I realized this one was actually a vintage print… But that is ok and I still really like it! It will be a nice addition for my growing collection regardless, also $20!
Just look at those pretty details on the frame! You will begin to notice that as I collect this art, I want them all to have different details, colors, themes, etc…
This has been a resource I am really enjoying and hope you do too. I will say it is important to create an account and then create a watchlist. Once you have done this you will keep an eye on your art piece and it is best to bid as close to the end of auction time as possible. Things go quick and prices go up fast… So make sure you have your highest bid in mind and try to stick to that or else this isn't a budget friendly resource any more ;)… Don't get discouraged if you don't get the piece you had your heart set on, they always have great inventory always coming in!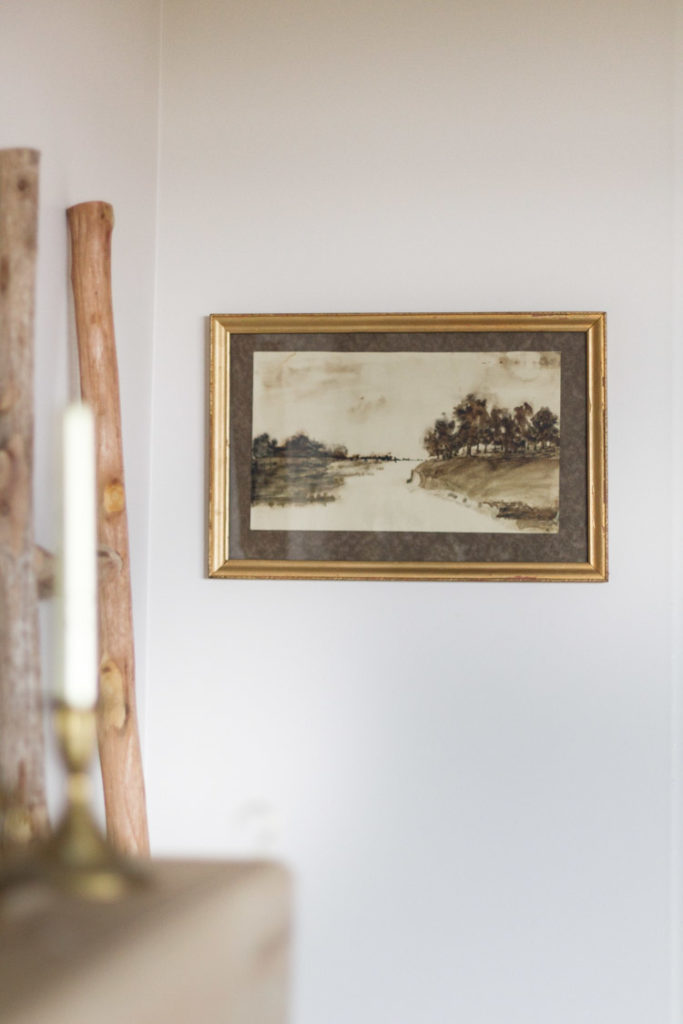 This piece above is a watercolor landscape and is my latest there. I bought it for about $17 and then paid for shipping.
This was my very first shop goodwill find. I didn't love the frame/mat so I ended up using rub'n buff to give it an aged golden look. This art was auctioned at around $25.
VINTAGE FRAMES WITH ETSY PRINTS
You can also used all of the above (Thrifting, Shop Goodwill and Facebook Marketplace) to find vintage frames and then search Etsy for affordable downloads of vintage reproduction prints to fill them with. Sometimes you find beautiful frames, but the art inside is not so great. So that is why this option works well!
I have a bunch of art from my Grandmother, but didn't love the look of the art itself. So I kept the mats and frames and printed out what I wanted from Etsy. The options are limitless!
I am about to replace these prints again with some vintage looking sketches… I will keep you updated with what I go with!
I hope that this is helpful if you are on the lookout for some quality, but affordable vintage art pieces for your home! Thanks so much for stopping by!