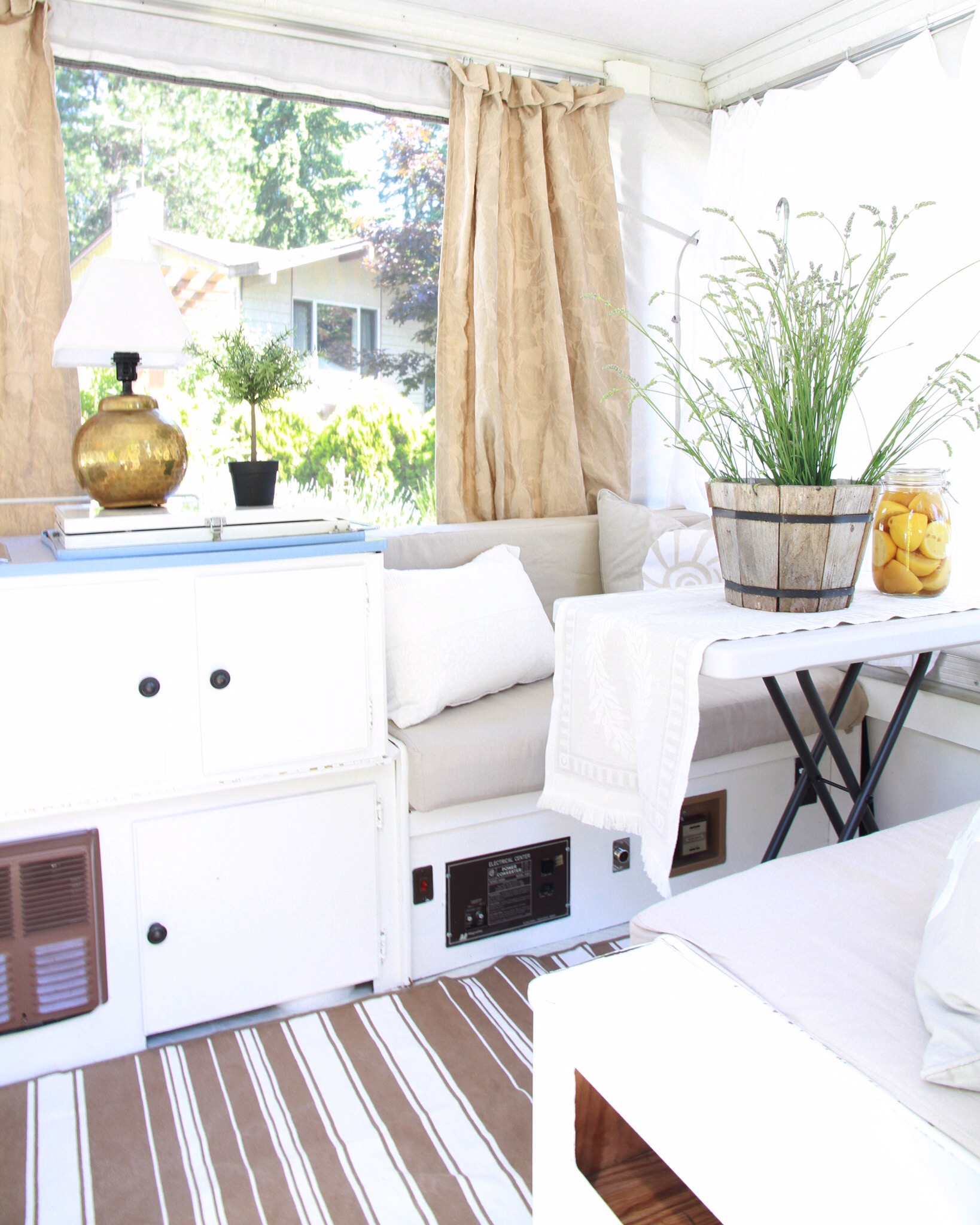 I'll be honest – camping really isn't my thing. I think camping is wonderful if you enjoy it (and so many people do) but it just isn't my kind of hobby.  My sweet husband, on the other hand, LOVES camping and it is absolutely his thing.  He is a skilled camper and when he does it he feels refreshed and alive. In an attempt to compromise, we got a pop-up-trailer to make camping a bit more enjoyable for someone like me and possible for Ty so that we could do more of it.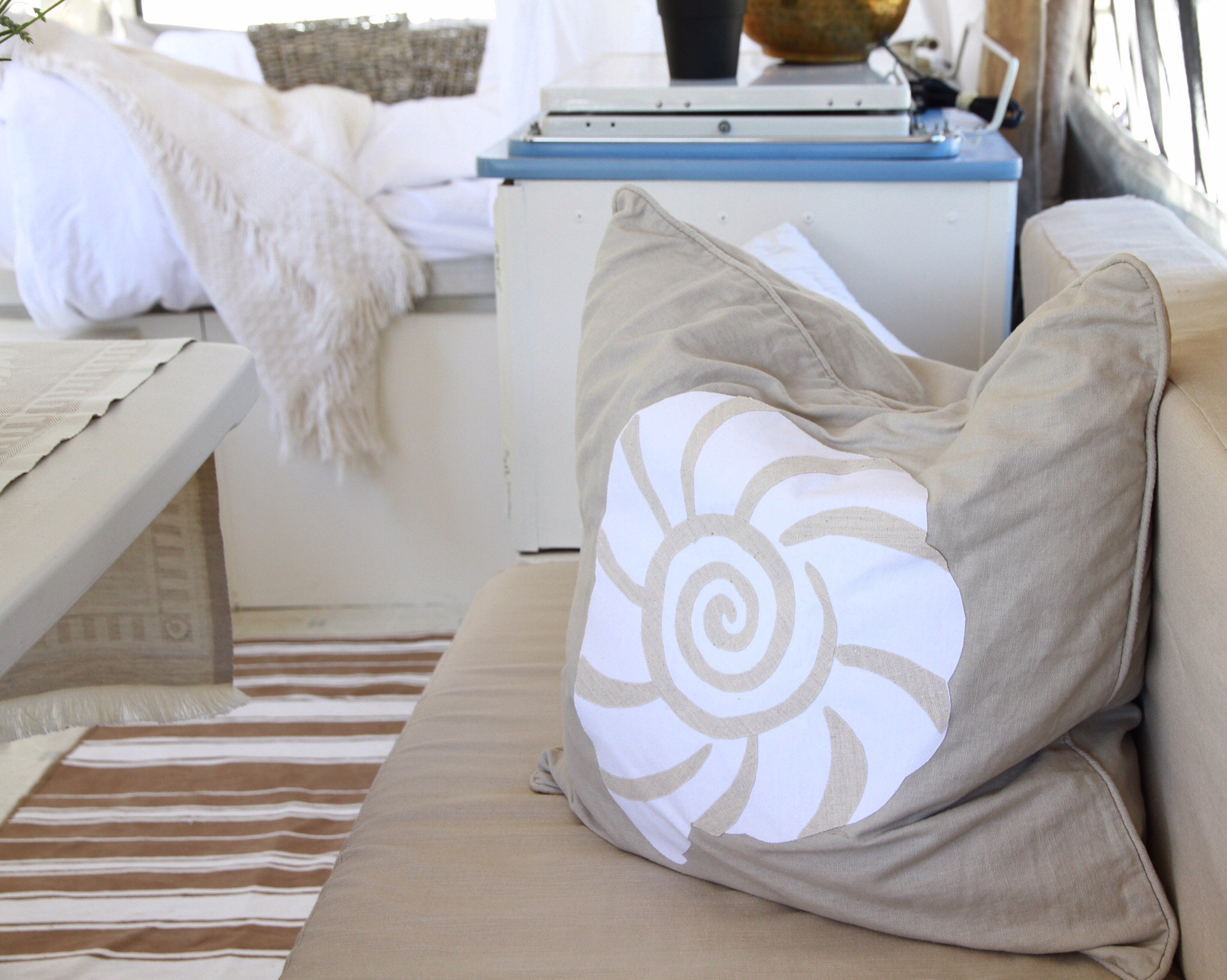 With little money to spend on updating this fun new adventure – I got creative.  This may seem silly to some of you as this trailer is intended for the outdoors. I often get asked why I choose light colored slipcovers and beds when I have little children and there is dirt everywhere… It is simple and works for us; whenever needed – we just throw it all in the wash.  I don't stress about dirty feet or hands and we still live full lives, but I know I can give our stuff a soak if need be.  Our pop-up was no exception to this rule.

I ended up sewing some basic slip covers for the cushions from thrifted table cloths, used thrifted shower curtains for dividers and extra curtains I had at home for the windows here. An old/washable runner covers the floor and a thrift store lamp gives some soft light. I painted the cabinetry white and ironed on starfish/shells to some old pillows. I used extra sheets for the mattress covers and some baskets for storage/texture.

I spent about 50 dollars on these simple changes and have some more in mind for the future. The great thing about almost all of it is that they are easy to clean and cost little to update.  This sweet little getaway also gives us some extra space for guests when they visit as we have a small house. It makes camping enjoyable for our little family and made compromise possible for a couple with different interests.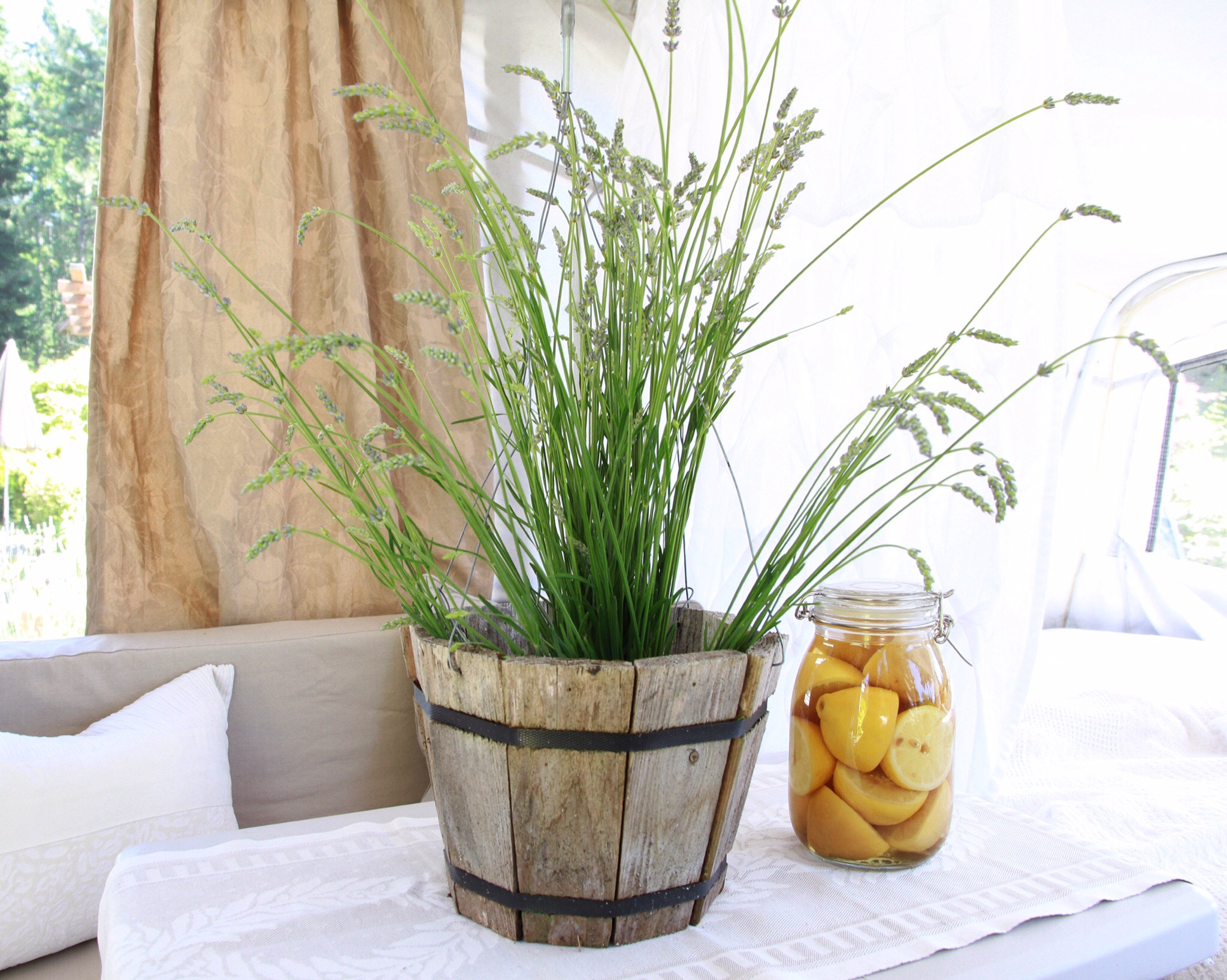 When you can't buy a beach house don't let that stop you from getting creative and making your own version.  This also applies to your home – think outside the box and have fun making your places a haven you enjoy spending time.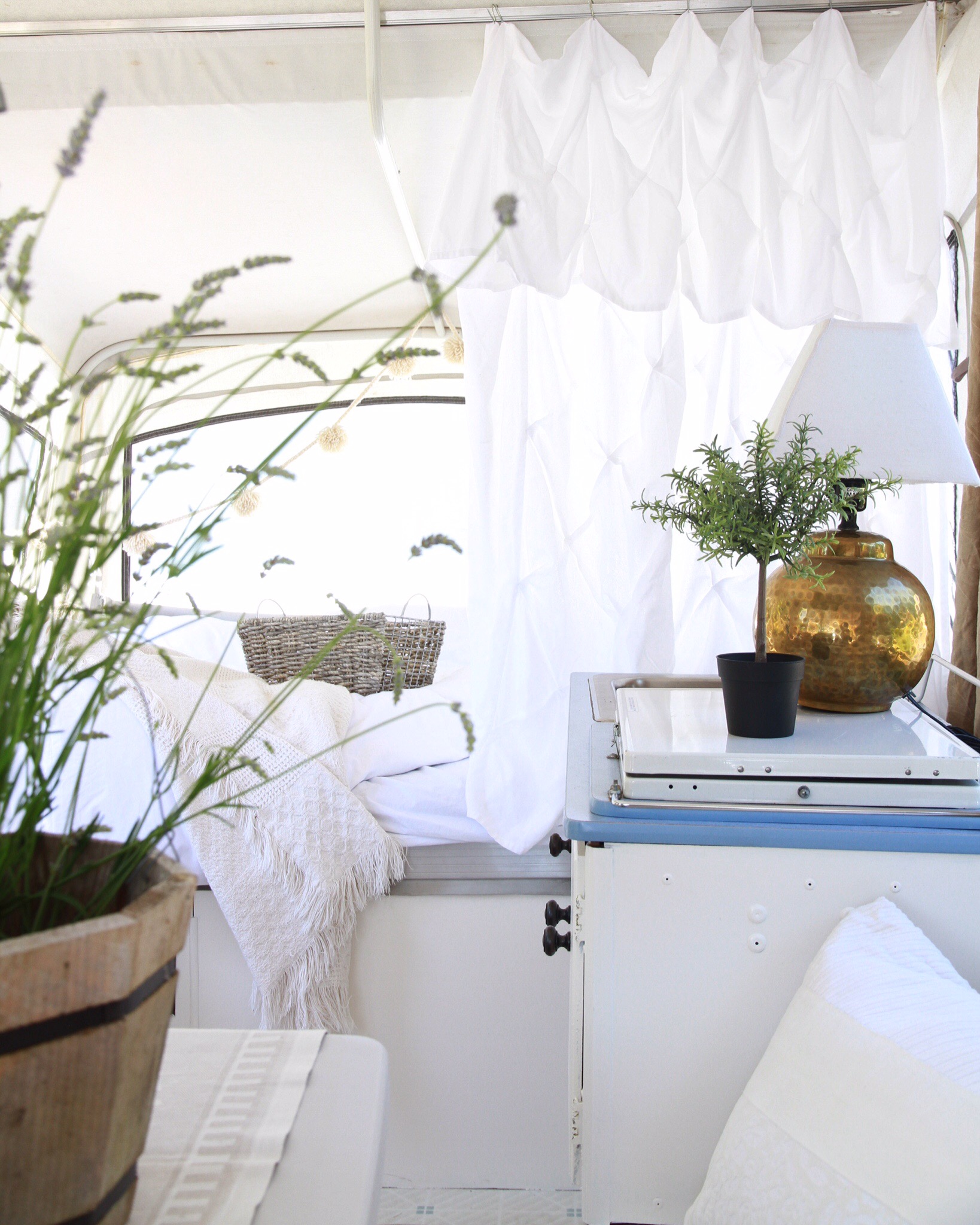 Just for fun here are a couple before pictures.
 Thanks so much for stopping by – hope you each have a wonderful week!