Fall Table Setting!
How To Use Black Dishes For Fall!
Good Morning you all! Another week passed by and things are finally calming down around here with the whole renovation of our laundry room. Believe me, there are still lots of messes, just less… lol! Anyways, if you are new and visiting here from Jennifer at Town & Country Living welcome! Jennifer is a sweetheart and so very talented, I can't wait to check out her lovely fall ideas! Today we are joining Lory from Designthusiasm for her Styled and Set Series. I set an outdoor table complete with matte black dishes.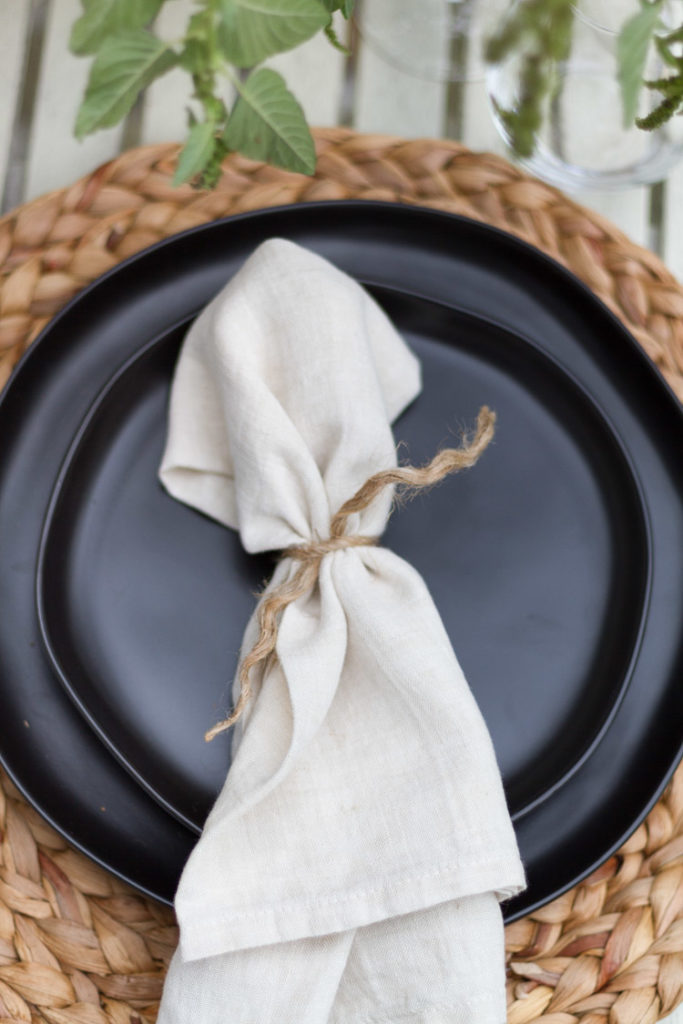 I took some very basic elements and made a little bit of a moody table.
In fact, I had these grand ideas for an arrangement and they were not going as planned at all…
So instead, I went for plan B (or C, D and E haha)! None of my plans were working. In desperation I ran for the weeds!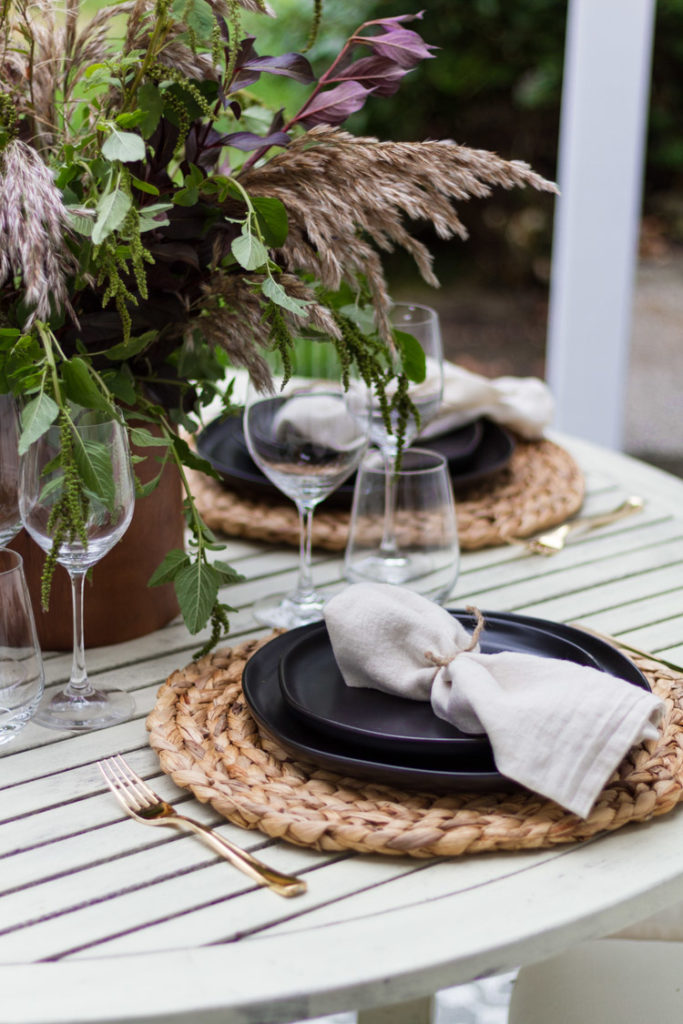 Truly, we have an unplanted veggie garden that has weeds throughout. I took a good look at my resources and started clipping.
In the world of decorating and DIY, these are my favorite moments, because they are the ones that I feel are the most rewarding!
While it may not be one of the MOST beautiful arrangements I have ever made, it definitely is one of the most creative. And the best part of all, I had so much fun trying to make it work.
I guess the moral of the story is to not give up, find a way to make it work and enjoy the creative process as weeds really can bring beauty. It is how you look at things and your perspective.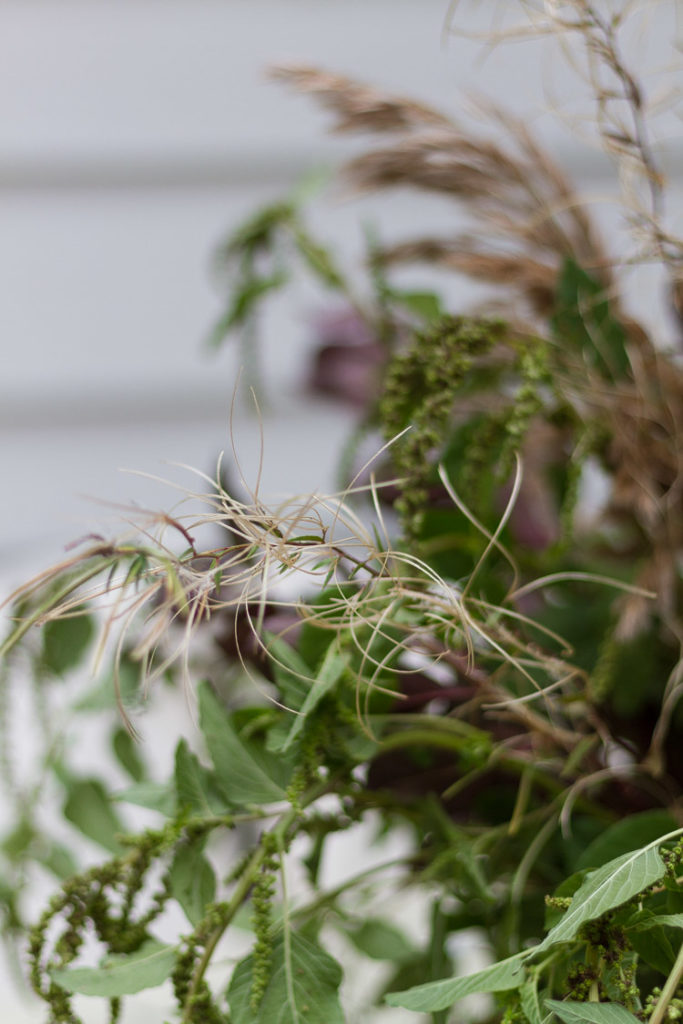 I did have some dried grass sprays that I inserted as well and they completed the whole look.
The true starting point for this table really was the matte black dishes though.
I love how dramatic they are and paired with the linen napkins they make a statement of understated elegance.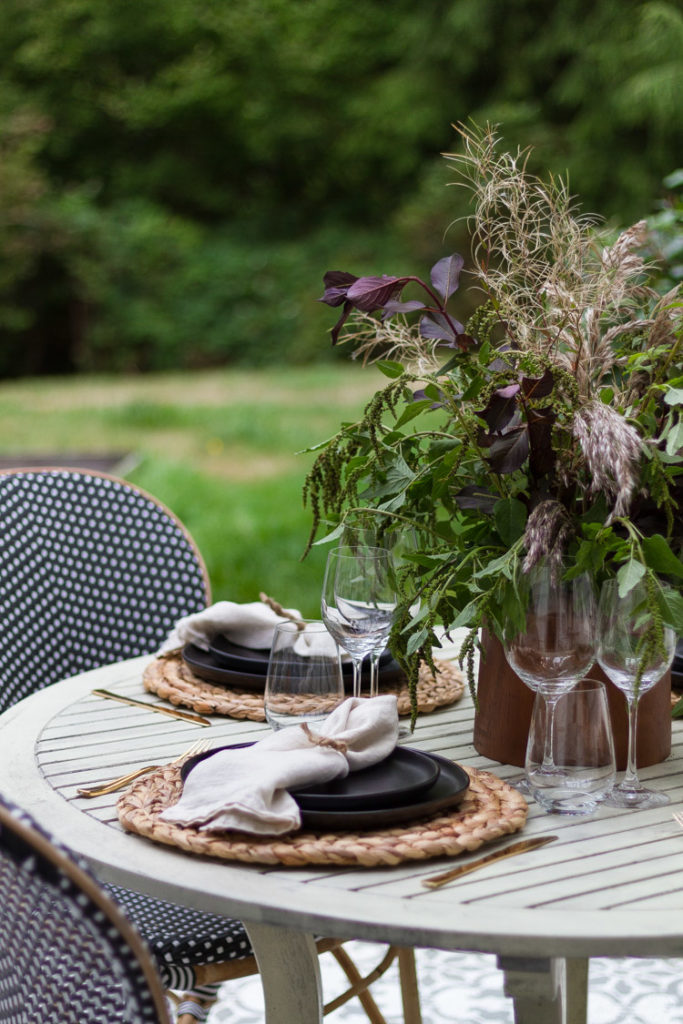 I didn't have napkin rings that worked well, so I just tied some burlap ribbon.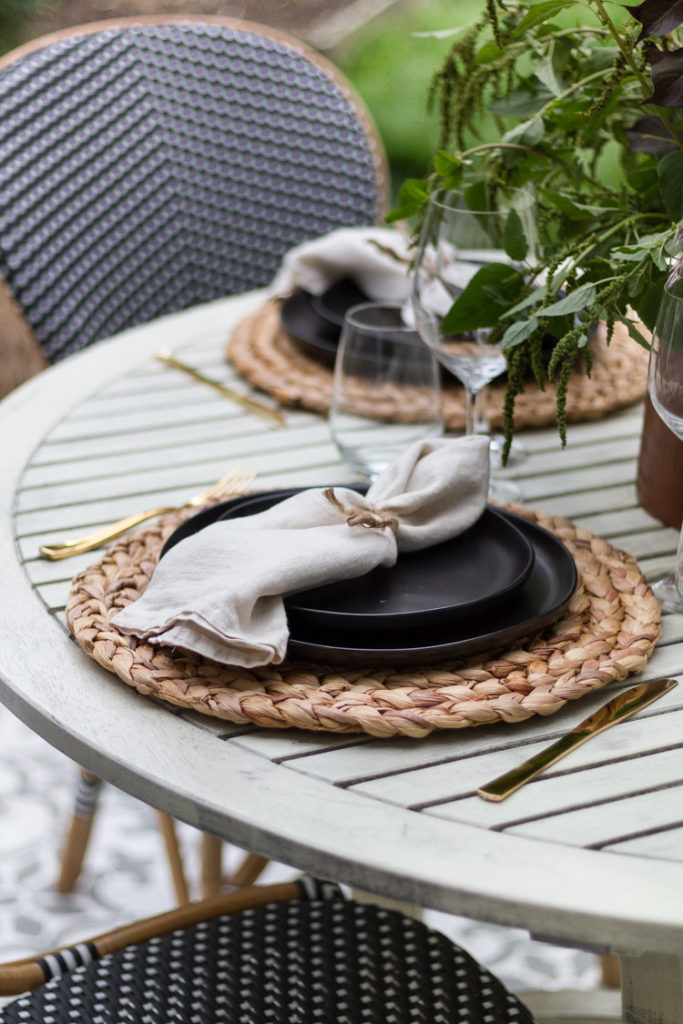 My best glassware and gold flatware (plastic actually) brought a little extra "fine" dining to the table as well.
Mixing and matching what you have is such a wonderful way to make a pretty table and I hope you found this inspiring. Especially the whole bit about sorting through weeds, haha!
I loved having you here to visit and hope you make sure to stop by Kristen at Ella Claire next. Kristen is incredibly creative and makes everything she touches beautiful!
Here is the rest of the tour for you to enjoy! See you tomorrow!
Tuesday's posts:
On Sutton Place | Shabbyfufu | Cedar Hill Farmhouse
StoneGable | Edith & Evelyn Vintage