A Simple Berry and Cinnamon Stick Wreath DIY
How To Make A Berry And Cinnamon Stick Wreath!
Wreaths are one of the easiest and funnest ways to decorate this season! I have a simple one that you can DIY in minutes… It is a berry and cinnamon stick wreath. I like to put a wreath on the hood in my kitchen and I was thinking how perfect it would be to have cinnamon sticks incorporated into the wreath! I am joining Ashley from Modern Glam, Janine from Happy Happy Nester and Leslie from My 100 Year Old Home, make sure to check out these amazing projects down below!
To make this wreath you will simply need, a wreath form, cinnamon sticks, faux berry picks and some hot glue.
I started by inserting a few berry picks at the bottom of my wreath. You can arrange these however you want. I chose to only keep a few at the bottom.
Then I carefully used my glue gun to attach the cinnamon sticks.
I glued them in pairs or glued one on at a time. I didn't overcrowd them though and spaced them out evenly.
I love the simple organic look of all of this and how it came together!
I'll show you how it looks in the kitchen soon, so stay tuned!
Here are some other great wreath ideas to enjoy down below… Thanks so much for stopping by!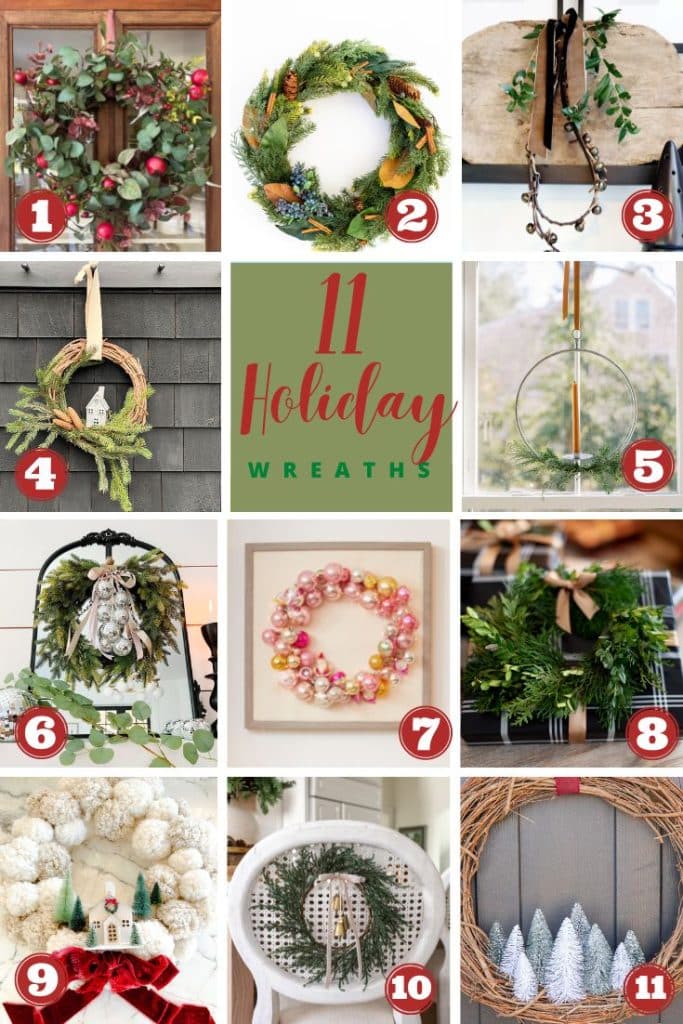 Blogger's Best Holiday Wreaths