I saw these adorable Pom Flowers on Pinterest and made my own simple tutorial. These could be used for any time of year but in sticking with the Valentine theme, I thought it would be fun to use some pinks.
Here is what you will need –
– yarn
– floral wire
Here is how you will make them –
– make poms using this tutorial from In My Own Style and found on my Pom Garland post.
– take a couple floral wires and twist together. Make a small loop at the top.
-attach poms to the top loops on the floral wire (with the two longer strings) by knotting and then trimming.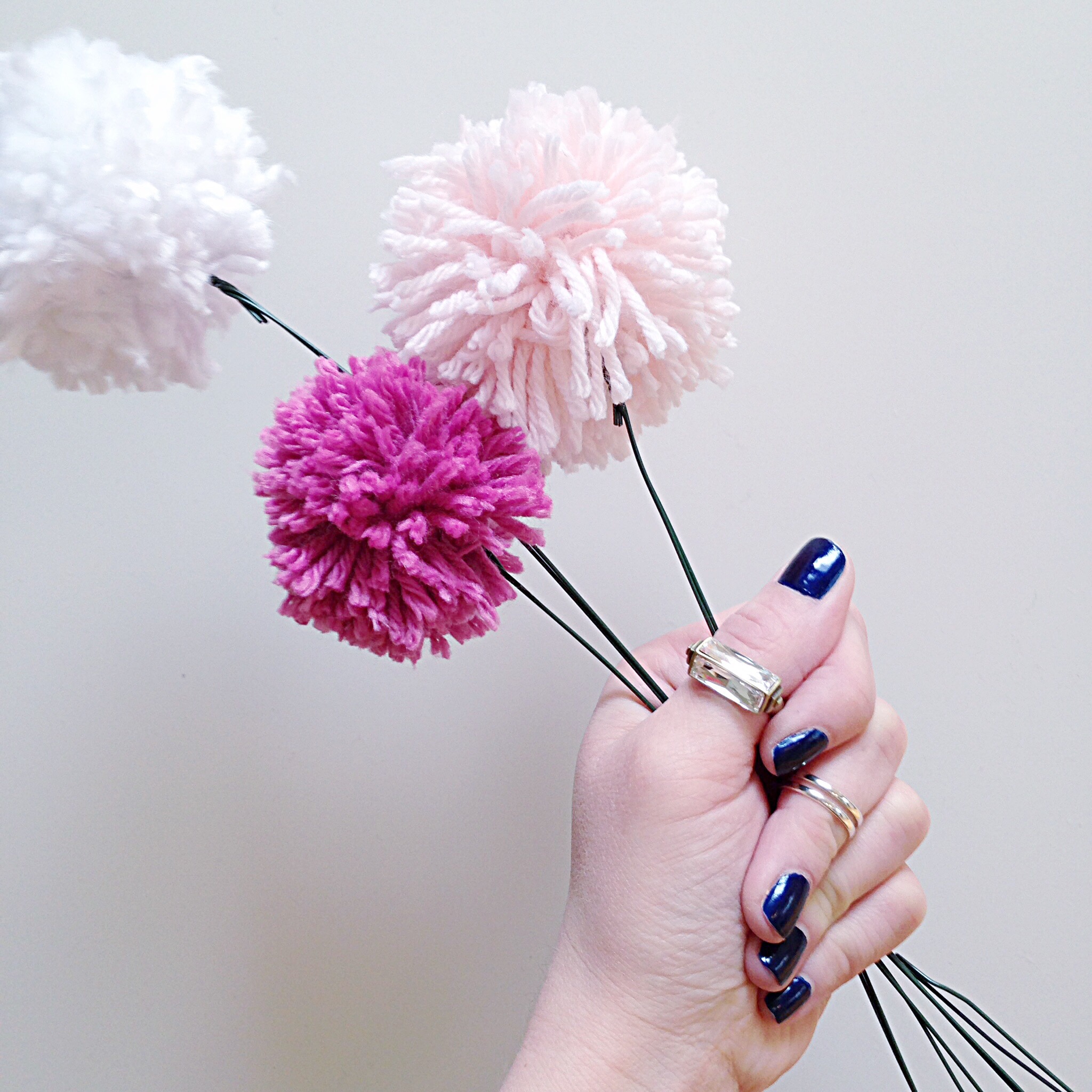 This was a quick and fun project. I love the whimsical look of these Seuss-like blooms! Hope you try it out and thanks for stopping by!