Hello friends! I wanted to pop in quickly and share a little bit about affordable flowers. I have been unplugging a little more than normal as we gear up for the end of our summer and the start of school for the majority of my family… This will be the first year that both of my kiddos are in school full time and to say that I am feeling the anticipation of the change is probably an understatement. I have loved being home with these sweethearts these last few years and my mama heart is feeling pretty tender.
And on another note, we added a new member to our family as well! Meet Wesley…
Wyatt is still adjusting ;), but the two are doing really well together. He has been a total joy to our crew and a lot of work, haha! But worth it all no doubt.
Now after catching you up a bit, let's move on to the purpose of today's post, flowers (with the addition of foliage and herbs). And even better yet, affordable options!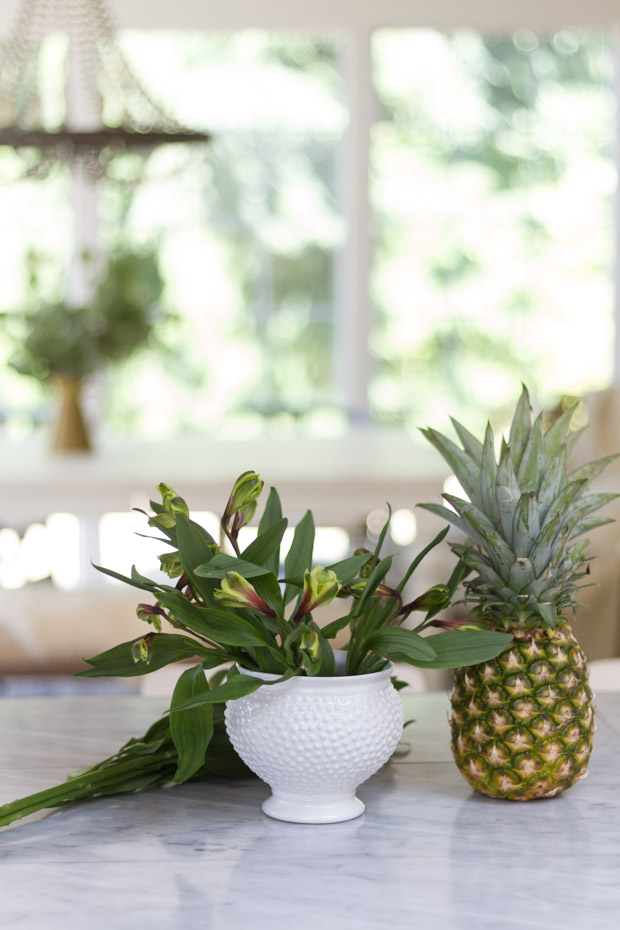 I do some of our shopping at Trader Joes so most times that is where I will pick up a bunch or two of pretty blooms. And more often than not, I feel as though these selections tend to be readily available (at least throughout the summer and into the early fall).
Starting with these Alstroemerias… they can be found in the most beautiful variety of colors and I can get a bouquet for under five dollars. I find them so beautiful on there own and actually am drawn to the leafy extras you will find on their stems. They remind me of a brighter and bolder seeded eucalyptus.
Carnations are another new favorite lately. Again the colors are magnificent and they are priced similarly to the alstroemeria. They have become a bathroom staple here and the last bunch made it nearly two weeks!
Eucalyptus (and any variety of this foliage) has remained my most loved filler. You just can't beat the movement and the greenery it adds to flowers or stands on it's own. Many times stores may have it mixed in with other green leaves.
Succulents (although this is technically not a flower ;)… They are hardy, easy to maintain and I added this potted collection to our kitchen for around seven dollars!
Basil (again not a flower, but an herb) is a fragrant addition to the kitchen and I love how it fills the space with lush leaves. Plus I can use it when cooking so it is a win-win.
I hope that these simple tips on affordable flowers/foliage may encourage you to try something new the next time you are shopping! Or maybe some of these are your favorites as well!
Check out my post: Thrifting for Home to give you more great affordable ideas!
Thanks so much for stopping by!