Hello again all! I am back with some more refreshing and organizing ideas as I continue to share our way through our home this New Year. Today I am focusing on our hall closet, which a few years ago, I changed into a make shift mudroom. It has functioned well for us, but truly needed a little sprucing up as you can see in the picture above, haha!
And here it is after a couple hours of work with paint and new accesorries!
Again our house is pretty small so every little square foot counts here! The hall closet was nice but didn't really serve us. I wanted a place to store shoes and backpacks easily. That is why last year we used this cubby storage system and fit it into the closet. I used cubes that held the shoes as seen in the first picture above, but they were bending and getting gross. So I chose to replace them with rattan baskets which were sturdier and looked a little nicer as well!
Even though it is a tight squeeze, it doesn't mean that a plant and decorative basket should be excluded… lol. So I used the top shelf as a place to hold some prettier things.
Hooks underneath make it a great place for backpacks and coats.
Shoes are tucked away in the cubbies. They are still right by the door but they are hiding so things look a little less cluttered in such a tight space.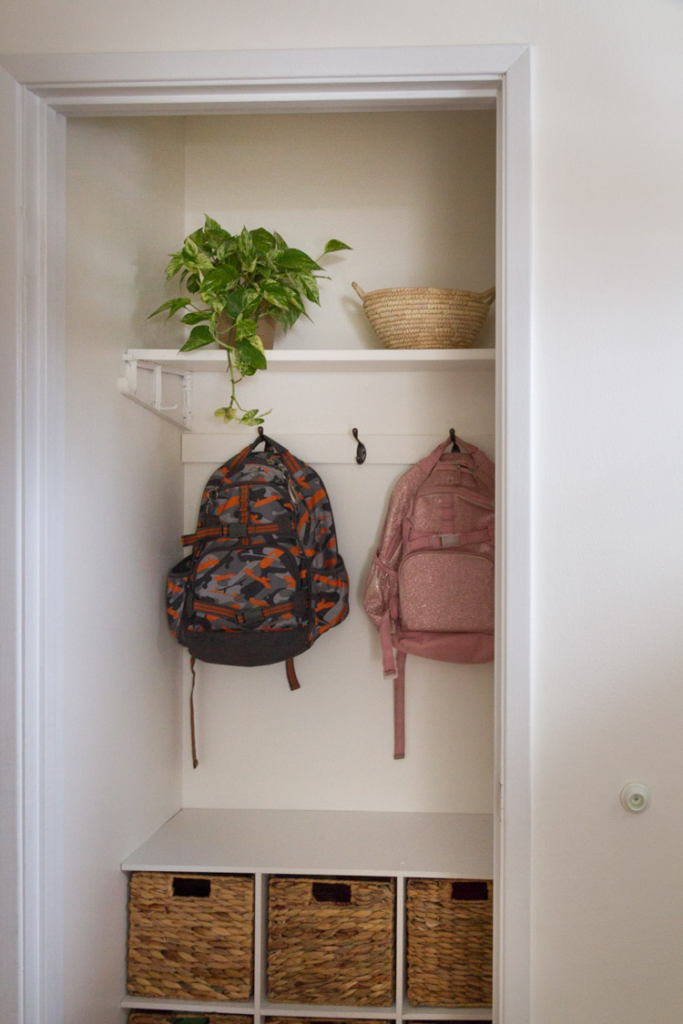 Here is a closer look at how backpacks are hung. Though on most school days, papers are flying out and it doesn't really look like this ;)…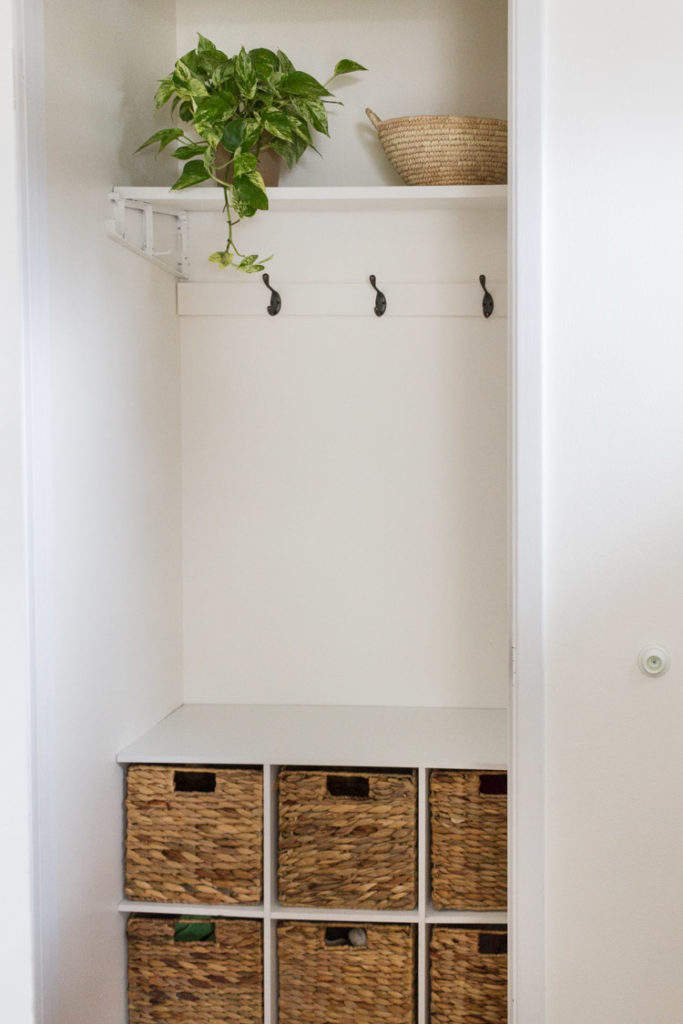 So for a little time, energy and money, this spot got a whole new look. I wish I would have done this sooner as it makes such a big difference! I hope it inspires you to get creative with your spaces, tiny or big and see the potential in how our homes can be everything we need!
Thanks so much for stopping by and make sure to visit again this week as I have a big update in the dining room!