An Easy DIY Cane Webbed Cabinet!
How To Transform A Cabinet With Cane Webbing!
I wanted to pop in real quick and share a little spot I updated here in our home for now. This is near the entrance to the basement and I consider it our front door…
I found this nice quality wooden cabinet with glass doors on Facebook Marketplace and knew it would be perfect for this spot!
I also knew that all it needed for a nice refresh would be some black paint and to cover the inside of the doors with cane webbing.
Everything got a good coat or two of paint and then I cut the cane webbing to the size of the glass inserts. I kept the glass inserts behind the new cane webbing as it protects the webbing and makes things a bit more durable!
The cane webbing I used was called Radio Weave to be specific…
I also had a thrifted painting to hang above. The frame and mat were wooden, so I just made them over with rub n' buff.
I paired everything up with some old thrifted vases and had fun styling it all!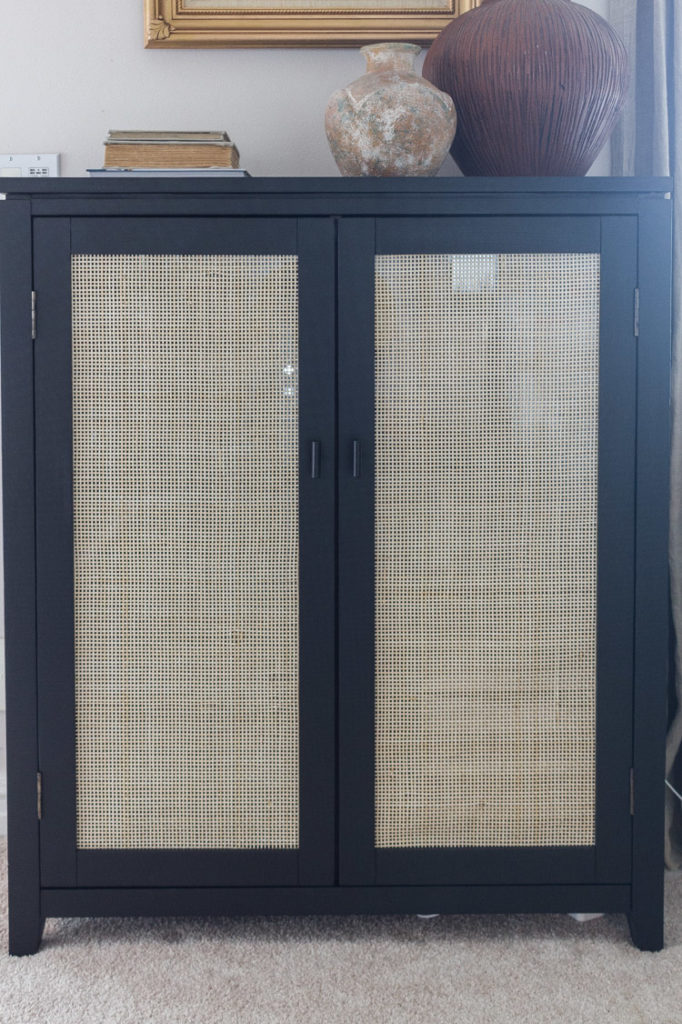 I even found these dried weeds on the side of the road during our walk and love how they look as an arrangement!
Such easy things to do that help pull this room of ours together even more now! Plus it gives me some joy to still enjoy those DIY projects that fill my bucket up! Hope you enjoy!