The Feel of Magical Fall Candlelight!
A Look Into Our Home During The Fall With Magical Candlelight!
I have been having so much fun sharing here as we head into the Fall season! Especially being new here in our temporary home, it has made getting things cozy and special a priority and I love that (so does my family ;)! I am joining sweet Kristen from Ella Claire & Co. again for another part of her Seasons of Home Tours. Today is all about magical candlelight during this beautiful season.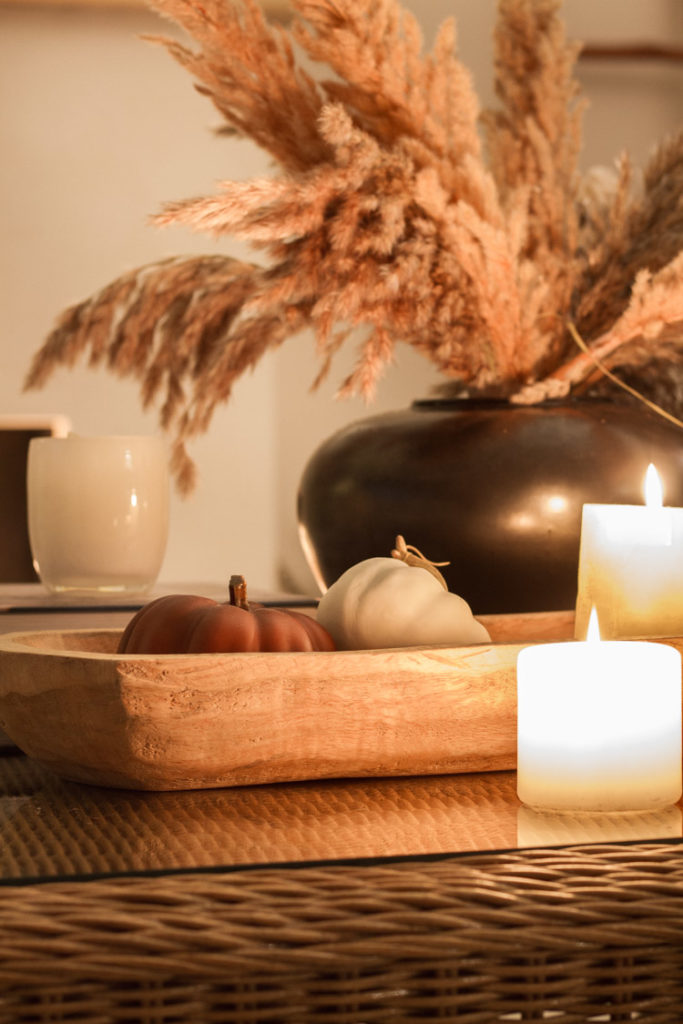 I was chatting with my dad about this fireplace we made the other day and he suggested I throw some candles in there… And I thought what a perfect idea and even better timing for this post!
So I grabbed as many candles as I could find and filled our faux fireplace up…
I had a few extra, so of course I added them to the coffee table!
I wanted the whole room to be filled with that soft ambience.
I can't get over the calm glow it created.
And of course it got me excited for Christmas, the idea of all the candles and the twinkle lights…
I have some battery operated candles I may exchange for these real ones. I think it will just be convenient to be able to push a button on the remote and turn them all on at once!
Having candlelight really does just make everything better…
I hope this inspires you to use magical candlelight this fall season and enjoy!
Thanks so much for stopping by, I appreciate you! Make sure to visit my sweetest friends below!
Ella Claire & Co. | French Country Cottage | Handmade Farmhouse | Dear Lillie
Inspired by Charm | Zevy Joy | City Farmhouse | Craftberry Bush