This is an amazing apple pie recipe that my Grandma used to make!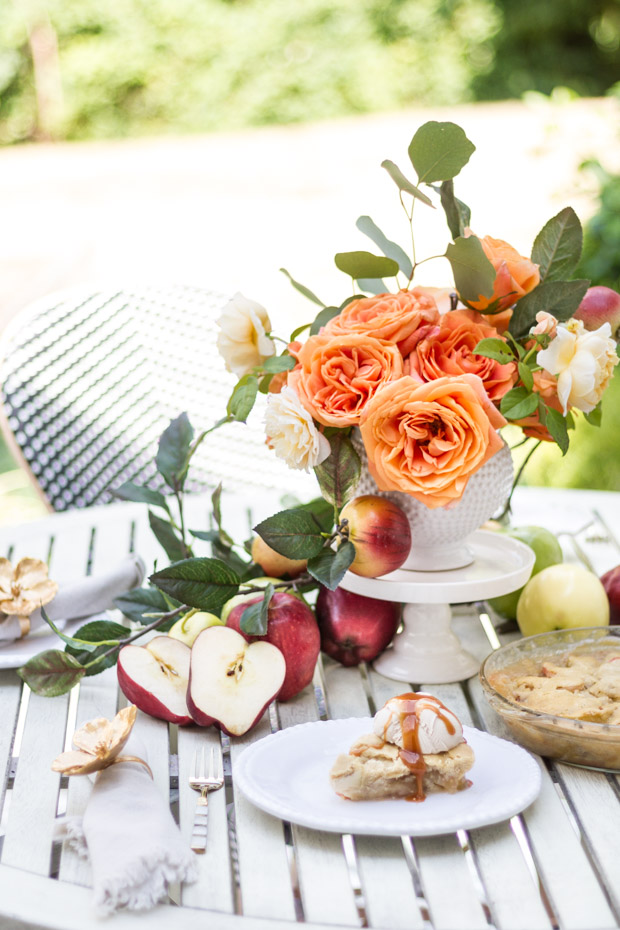 Hello again friends and welcome back today as I take part of a fun holiday recipe series, Tastes of the Season. It's being hosted by my oh so talented friend, Kristen at Ella Claire! Apples are all a part of today's recipe line up and mine is an Bird's Nest Apple Pie (with a Gluten and Dairy free option if needed)…
This pie came from my Great Great Grandmother's little recipe box where the fragile cards are nearly falling apart.
My mom handed down this box of sweet dishes and ingredients several years back. I have always intended to try some out as well.
Of course years went by and I had yet to bake one of these precious recipes.
When I heard that today's theme would be apples, I immediately knew that I was going to try this Bird's Nest pie out from the family recipe box. So I grabbed that special typewritten card and began baking!
You may remember me mentioning that one of my kiddos has a gluten and dairy allergy so we have had to alter our menu greatly around here. I was up for the challenge in this case too because I wanted our family to actually enjoy this decadent dish (not stare at it longingly, lol). Therefore, I am showing you how I made it allergy free for us… BUT I am also including the original recipe as it is intended down below so that it could be remade either way!
Here are the list of ingredients for either version…
Original Version for the Pie Filling:
 Butter for buttering pie dish
4 apples (I used a variety of apples and this could be less or more depending on sizes of dish etc…)
2 tbsp. flour
1 cup of sugar
1/4 tsp. salt
 1/4 tsp. cinnamon
Butter for dotting the pie
For the Batter:
One egg
1/2 cup milk
1 tsp. baking powder
Piece of butter size equal to the egg
Flour (enough to make the batter stiff, I used around 1 1/2 cups GF – but would watch as you go little by little depending on your ingredient choices =)
Gluten and Dairy – Free Substitutions – (all proportions were kept the same as the original recipe) :
Turn on the oven to 350 degrees and butter the pie dish.
Wash and thinly slice apples.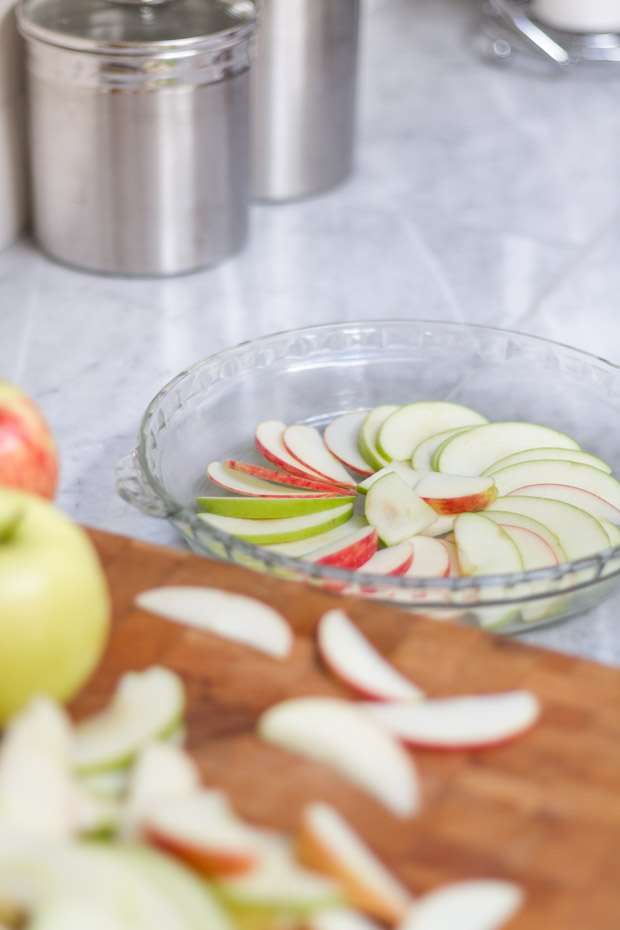 Put in the apples as circled layers.
Continue layering the apples until you nearly reach the top.
Sprinkle the pie with the 2 tbsp. of flour…
Sprinkle on sugar…
Sprinkle on salt…
And cinnamon…
Dot the pie with butter as seen above.
In a seperate bowl, mix together: egg, milk, baking powder, butter and flour.
Now pour the batter atop the pie.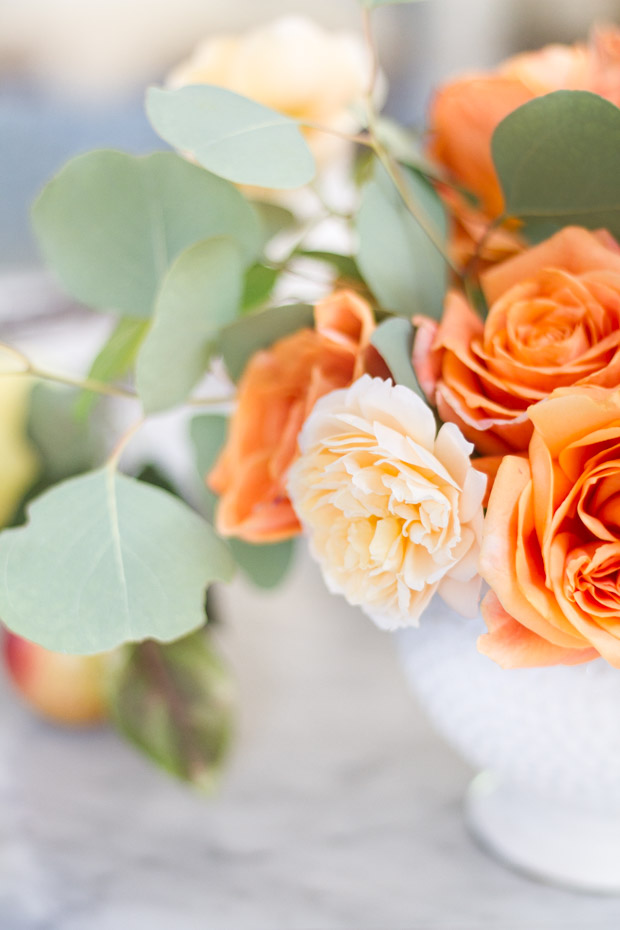 Set it in the oven for about 25 minutes. Depending on the ingredients and size of pie you use you will want to keep watch on the pie starting around 20 minutes. I left mine in until it was golden and the sugar and butter had carmalized (closer to 30 minutes).
Again, my version was made with allergy free ingredients so I think the original version may even be a bit more fluffy.
Of course I had to top it with some coconut milk ice-cream (and caramel for myself ;).
We set a little garden party to enjoy this new to us dessert!
Colorful apples lined the table with golden forks.
And I have to say, this pie was really good! Even more surprising was the fact that it was just as delicious with the first attempt at gluten and dairy free!
I love how it mimics the shape of a bird's nest (hence the name). The crust was nice and flaky while still being chewy.
This will definitely be a repeat dessert for the holidays and one that I plan to bring for multiple gatherings. Easy to make, delicious and most importantly a little piece of my family that I can pass on… I hope you will enjoy too!
Don't forget to visit the remainder of this tour and all the beautiful recipes down below that are shared by some more talented friends! Thanks so much to Kristin as well!
Apple Pie Cinnamon Rolls by Ella Claire | Rustic Apple Cranberry Pie by Anderson and Grant |
Apple-Cranberry Slab Pie by Inspired by Charm | Apple Donuts by A Burst of Beautiful |
Caramel Apple Tart by Julie Blanner
Easy Apple Dumplings by Craftberry Bush | Apple Crisp by House 214 Design |
Apple Cider Scones by Everyday Occasions | Apple Fritter Skillet Bake by Nest of Posies |
Rustic Apple Tarte Tatin by Maison de Pax
Paleo Apple Crisp by Nesting with Grace | Crock Pot Applesauce by My Sweet Savannah |
Gluten Free Apple Crisp by City Farmhouse |
Baked Breakfast Apples with Oatmeal by French Country Cottage |
Apple Blossom with Salted Caramel Sauce by Nina Hendrick Design
No Churn Apple Pie Ice Cream by Boxwood Avenue | Bird's Nest Apple Pie by Zevy Joy |
Apple Upside Down Spice Cake by Love Grows Wild