This is the week before Valentine's Day and I couldn't help but infuse it with some more pink here at Zevy Joy.  So I took my very favorite donut/muffin recipe and added a pink lemon glaze – renaming it pink lemonade.
I truly use this muffin recipe for everything!  You can find me sharing about it here and even here! I just baked it into heart shaped banana muffins last week…
I can't say enough about it – how simple it is, an easy clean up and tastes delicious too! I always have these ingredients in the kitchen plus from start to finish – I can usual have a batch ready to eat in 30 minutes.
The glaze also requires only a few ingredients and is a breeze to make. I took about a cup of powdered sugar and the zest/juice of one lemon. I mixed with a whisk and then dipped the top half of my donuts twice!
If this glaze is too thick you can adjust it by adding more juice or if it is too runny then add more powdered sugar.
I rarely use food coloring, but in this case I wanted them to have a pink hue so I added one drop of red to my glaze/frosting.
These were seriously yummy and gone in one day!
I keep leftovers in the fridge to prevent drying out and even freeze them when they haven't been devoured.
Be prepared to see some variation of this recipe again in the future – ha!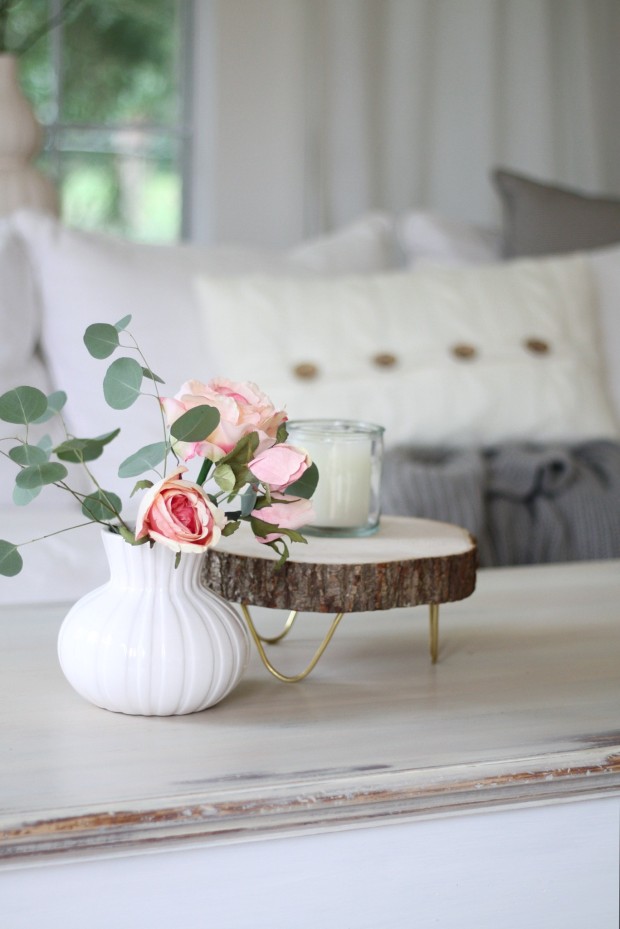 I'm also over at Craftberry Bush today sharing how to make this DIY Footed Woodslice Tray – I would love for you to visit and thank you so much for stopping by!