What's in the kitchen heart shaped muffins are the best most moist muffins ever, plus they are perfect for Valentine's Day!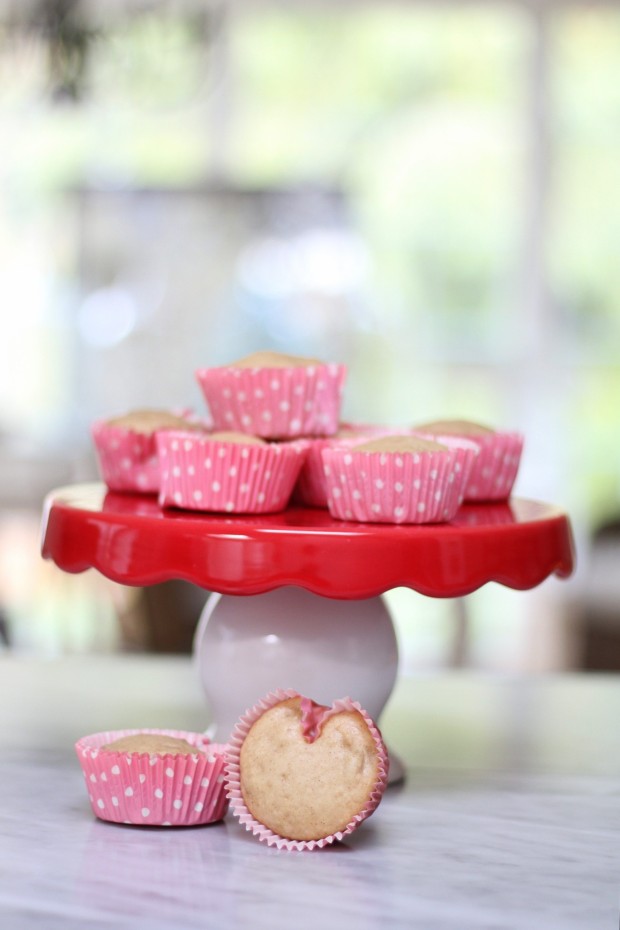 We always have bananas on hand and I always throw 1 or 2 away that have gone bad by the end.  I have good intentions to use them for some type of banana bread or muffin, but time gets in the way.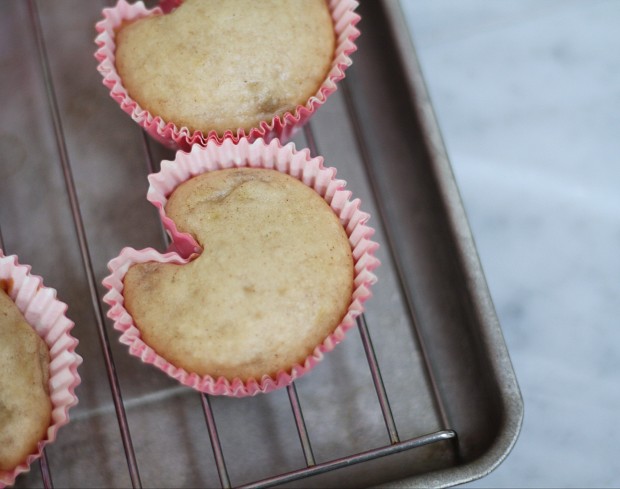 I was browsing Pinterest and quickly saw a picture here showing heart cupcakes.  I stored it in my brain for later =), and then found some browning bananas hanging around our place…
(The tutorial for these Marquee Letters can be found here)
I put the two together and made these sweet little banana heart muffins.
I used my favorite muffin recipe adapted from Chocolate Covered Katie (here) and this time around I…
added two smashed ripened bananas.
made marble sized balls out of tin foil to squish in between the liner and cupcake tin to create a heart shape while baking.
increased the bake time 3-5 minutes.
This specific recipe made about 16 muffins. So easy!  Seriously, this recipe is the best – no big mess, easy clean up and I think they taste delicious.
For extra fun, I added some simple buttercream frosting, which helped make the heart shape even truer to form. I have never made this type of frosting before (from scratch) and let me tell you – I had no clue what a delightful indulgence it is! Its name is quite fitting – ha!
This treat would be fun any time of year – great for Valentine's Day or really any day!
The muffins without frosting and made in a simple circle are easy take and go breakfasts. One thing I have learned when making these is to refrigerate them and the cupcake liner seems to come off much easier.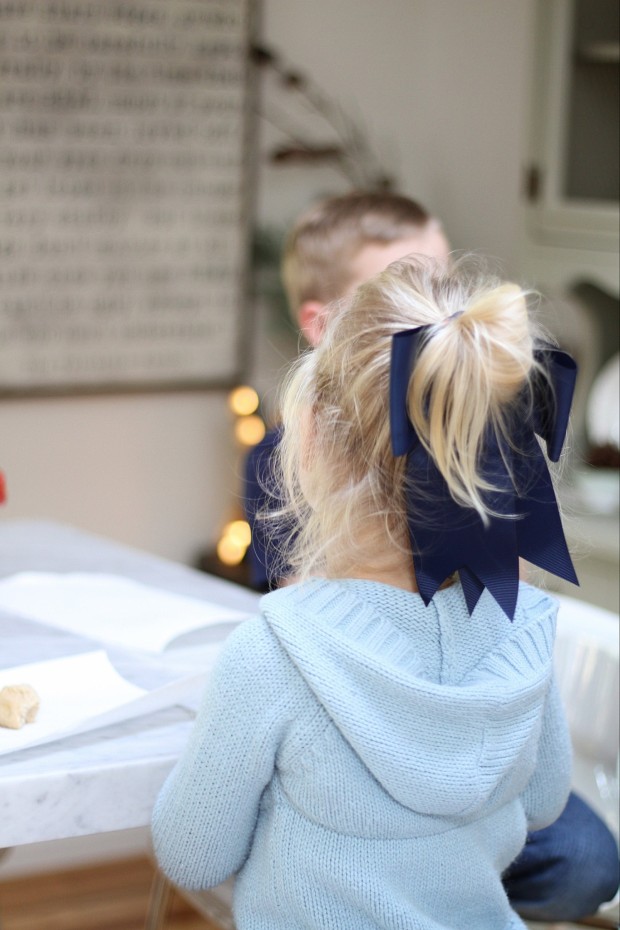 For good measure, here is a real life picture of our kitchen in use (not styled up and just baked in).
Hope you enjoy and thanks so much for stopping by!