This is an easy tutorial on how to arrange flowers in a bowl!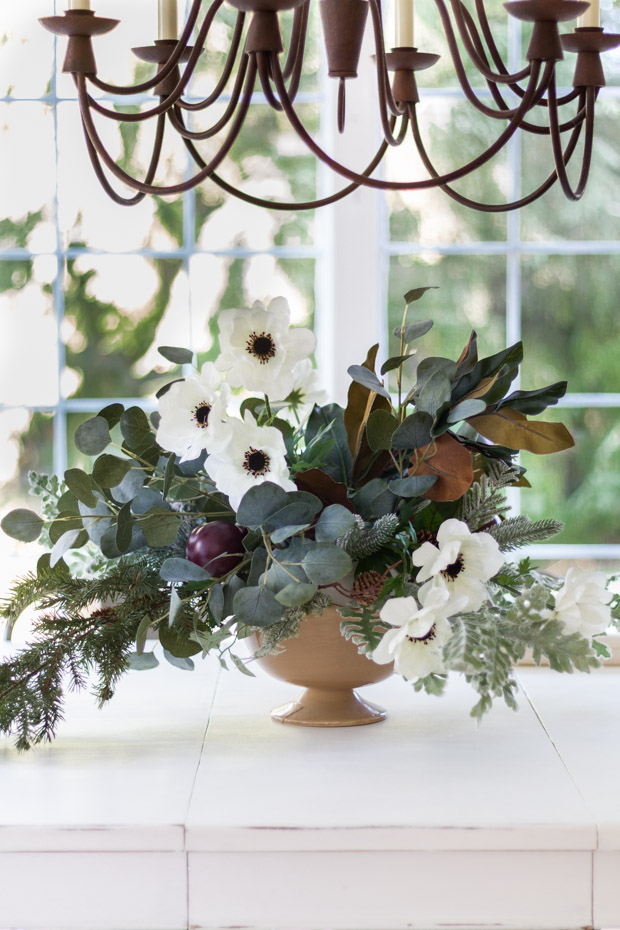 Hey you all and glad to have you here today =). I recently found some beautiful faux Anemones and couldn't wait to dress them up for some type of  versatile winter arrangement. As I debated how I would display them I thought it would be fun to show how easy it is to put them in any type of bowl.
At first I thought I was going to do a mixture of faux and real, but as I continued through with my plan decided it was best to leave the real ones out this time.
Because you will be using styrofoam for this project, you would not be able to "keep" the real ones thriving for long… Although, you could do it for a short amount of time or a dinner party.
Here is what you will need to make this easy floral arrangement:
A bowl
A half sphere of styrofoam (available at craft store and not the floral foam type)
Faux flowers/foliage and even faux fruit with stems
Here is how I began arranging:
Begin by fitting your half sphered styrofoam into the bowl. I didn't need to trim but if you didn't have a great match in size for bowl/sphere you may need to trim some off.
Then start inserting the stems straight into the sphere. I didn't worry about trimming the stems as I wanted to keep them longer for reuse later, but this job would be a little easier if you shorten the stems.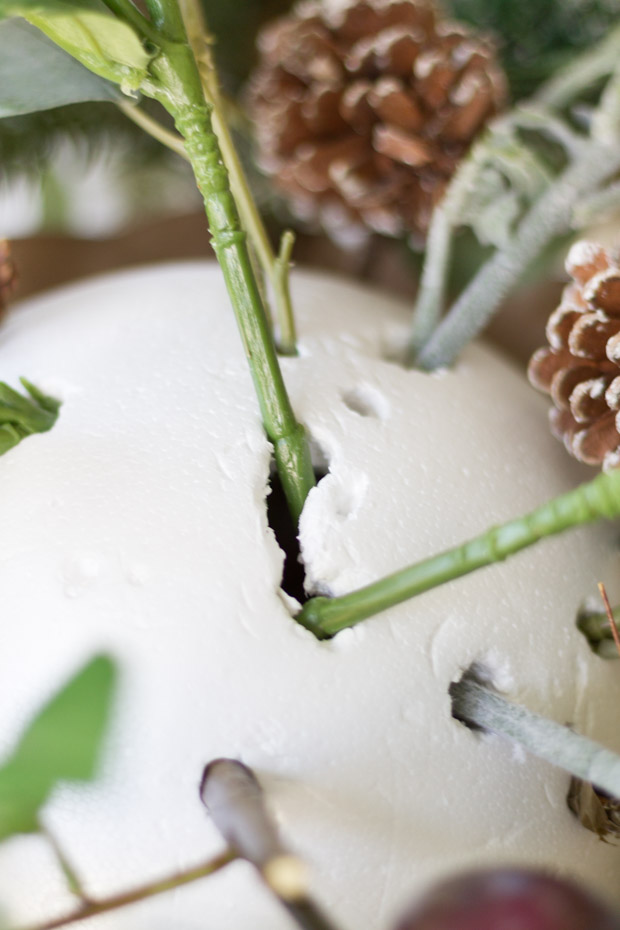 I did find that as the longer stems filled the inside center of the bowl/sphere it made it more manageable to open some longer holes and bend stems in half as if they were trimmed.
Keep filling the sphere up and I didn't worry too much about how I was putting pieces in. As usual, I wanted things to be organic, appealing and look natural.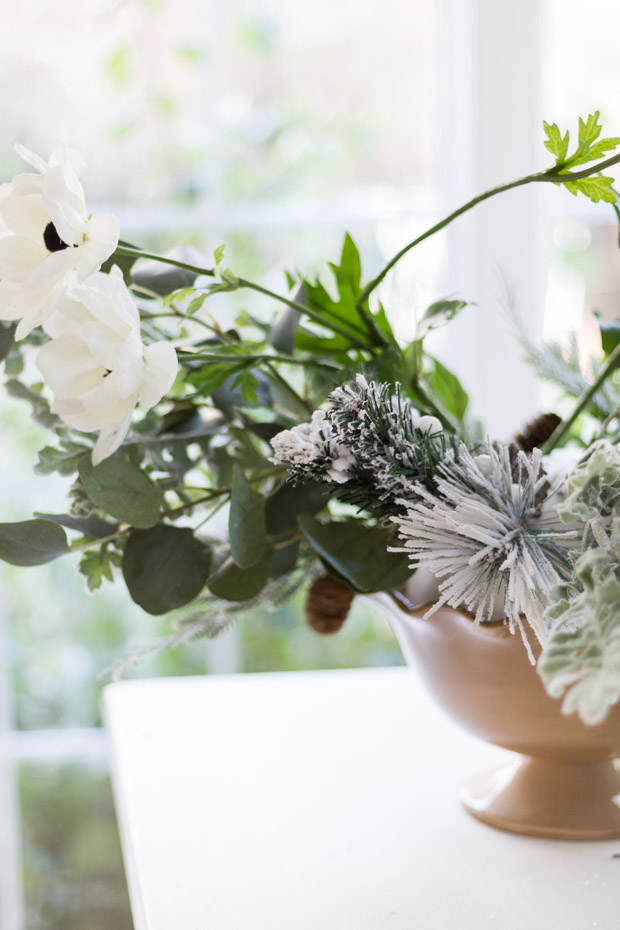 In fact, I liked keeping some pieces longer and droopy. Some foliage draped long over the side and some shorter stems and fillers were holding things up around the border. Really anything goes!
And there you have it! A centerpiece that took about 15 minutes, was budget friendly and looks festive for the season. I was able to use mostly what was on hand which is another big bonus to faux flowers.
I think Wyatt enjoys them too or maybe he just enjoyed taking naps all over the house ;)…
p.s. the styrofoam is helpful for arranging like this because it strongly holds the delicate flowers in place.
We have had this sitting on our table all week now it is still in full bloom (wink wink).
I hope you find this little tip or tutorial useful and thanks so much for visiting today!
Don't forget to stop by later as we share for The Inspiration Gallery…