I have wanted to add some "Christmas Cheer" to our sofa this year and I think this may have been just the perfect addition.  Emily, from Jones Design Company did a project that involved using iron-on adhesive; that is where I got this idea.  She has a great step by step tutorial on how to use the iron-on adhesive here.  I will give a shortened tutorial…
Here is what you will need:
pillow cover (mine was an Aina from Ikea and measured 20 x 20 in.)
12 x 12 square piece of black fabric
iron-on adhesive (I used Heat n Bond)
scissors (not pictured)
thin permanent marker (not pictured)
First, cut out the deer silhouette.
Cut out fabric and iron-on adhesive to the size of the silhouette.
Iron your cut fabric on to the iron-on adhesive – use the wool setting on your iron.
Trace the silhouette to the back of the adhesive and cut it out.
Peel off the paper from the adhesive (this will be the side you iron on to your pillow cover).
Iron on your silhouette (I put mine on the center of my cover).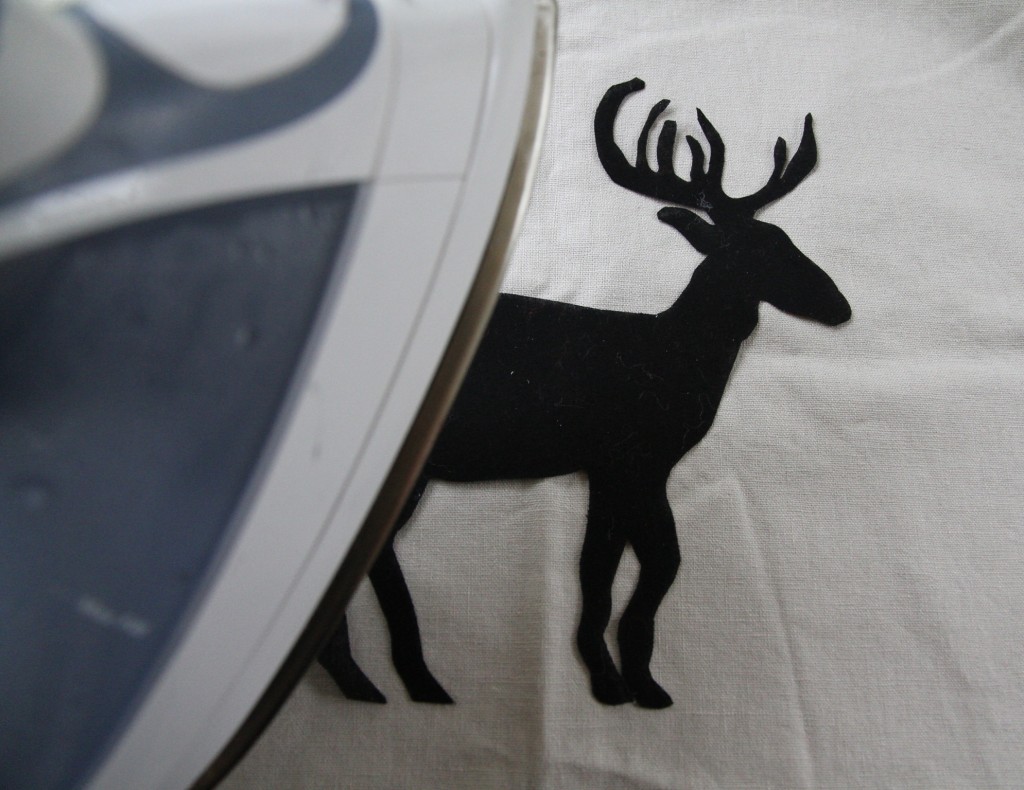 You're done!  This project is really simple and as seen on Jones Design Company, there are so many things you can do with this adhesive.  Hope you try it out!