A Fun Twist On A Brunch Classic, Waffle Eggs Benedict!
How To Put Together Easy Waffle Eggs Benedict!
Can you believe that Easter isn't all that far away?! I love this special holiday and celebrating it… The Easter eggs and of course the food, are some of the fun ways we enjoy traditions each year. Growing up, our Easter meals consisted of ham and some type of egg dish. Wanting to keep that up, I chose to incorporate my favorite brunch dishes into one! And I have to say, this waffle eggs benedict is absolutely delicious and so easy! I am showing you how to put these together and they are simple because you can use any waffles/sauces you may want! I am joining Ashley from Modern Glam, Janine from The Happy Happy Nester and Leslie from My 100 Year Old Home!
Here is what I used for these:
Waffle triangles (These are a gluten free version we make, but you could use frozen, from scratch, blueberry etc…)
Canadian bacon
Sunny side up eggs
Hollandaise sauce (I made a dairy/egg free version, but the traditional sauce would be perfect too)! For my version, I heated up some Miyokos (DF) plain cream cheese and whisked in chicken stock until I got a nice creamy consistency. I finished it off with some salt and natural yellow food coloring.
Assembling this brunch dish couldn't be easier! I simply…
Starting layering all the goodies!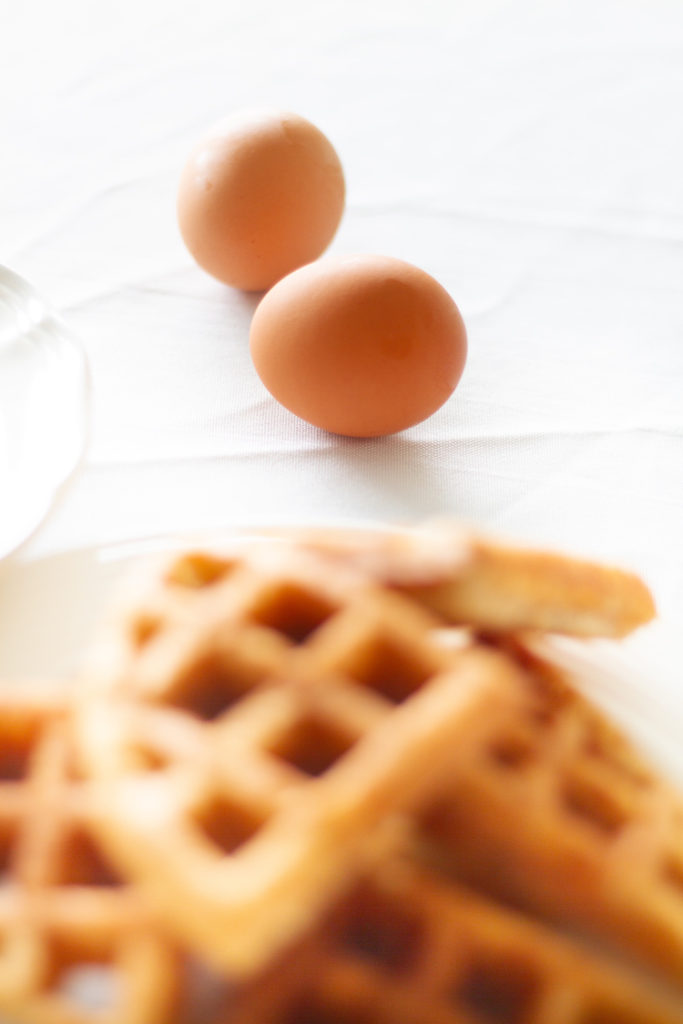 Each plate got two triangles of waffle…
And then each waffle piece got a couple rounds of Canadian Bacon…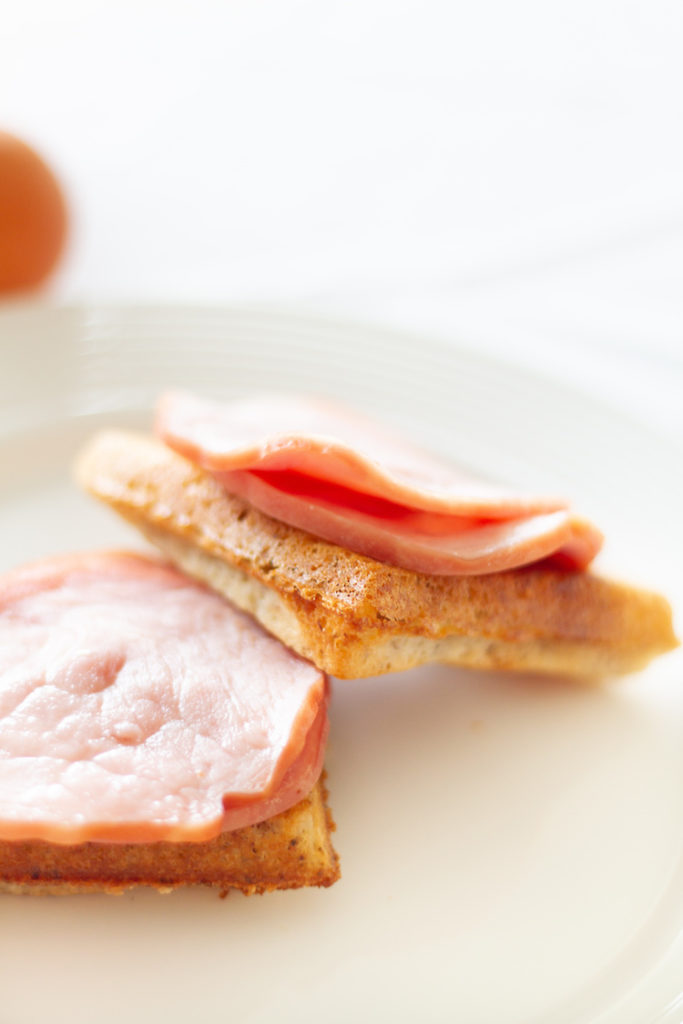 Followed up by sunny side up eggs (I overcooked this a bit, oops)!
To finish things off, I spooned the creamy sauce atop with some chopped parsley for garnishing!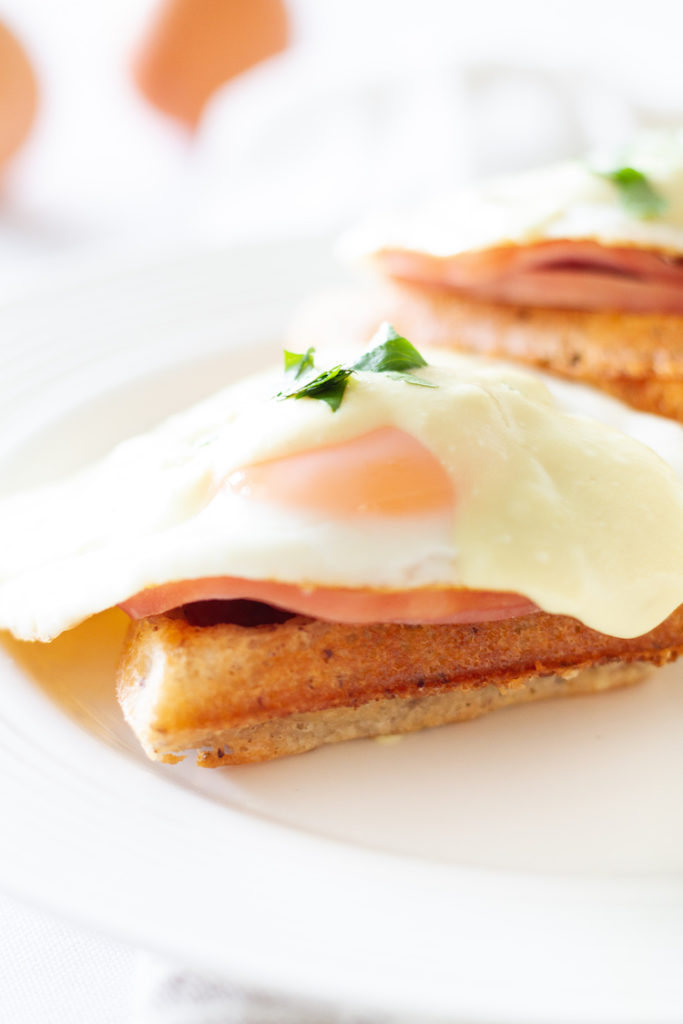 So pretty and decadent all at the same time!
The little bit of sweet from the waffles, mixed with the smokiness and salt of the bacon/eggs was just the right combo!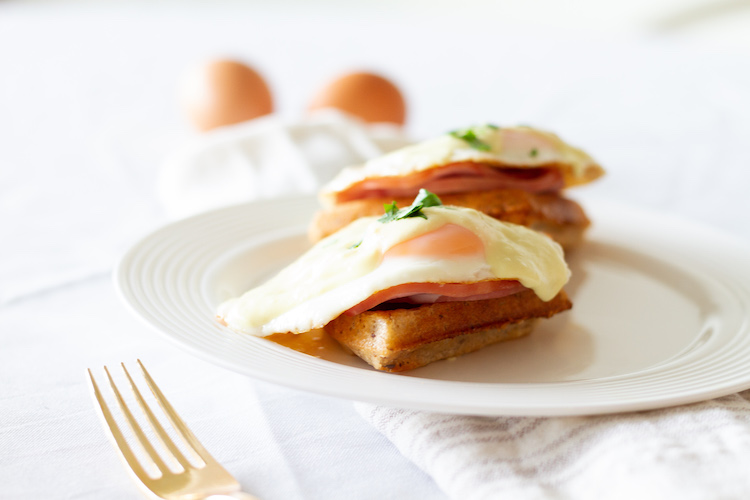 Again, this could be adapted to whatever dietary needs you may have or how you crave it! If you use frozen waffles, it involves very little cooking which is nice when serving a larger group!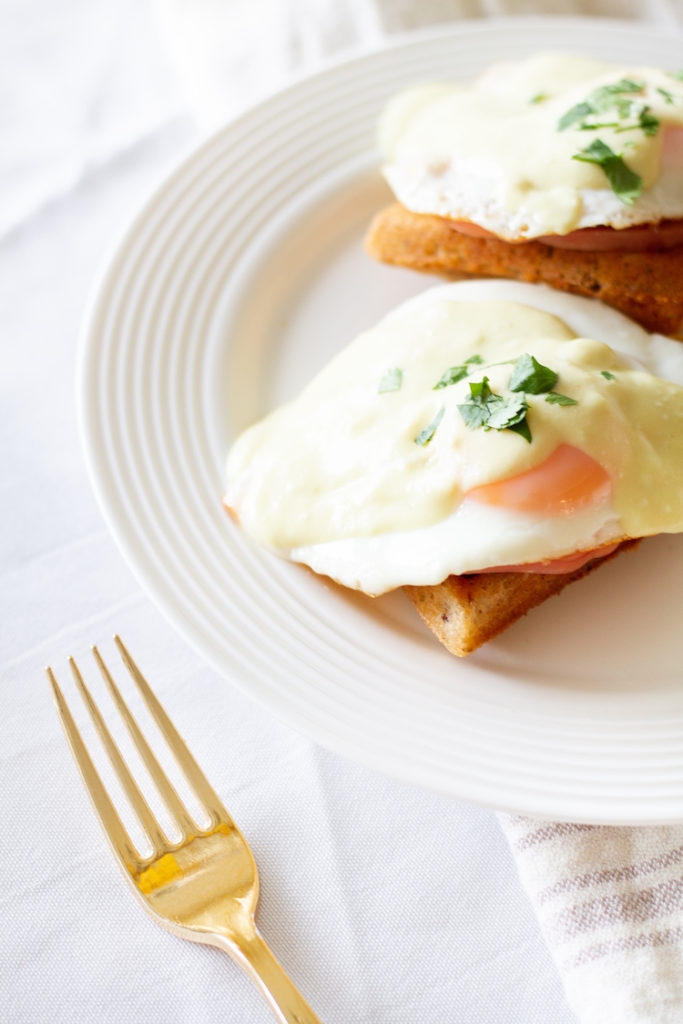 I hope you enjoy!
Don't forget to visit my friends delicious brunch recipes down below! Thanks so much for stopping by!
9 Best Easter Brunch Recipe Ideas

Keto Low-Carb Dutch Baby Giant Pancake // Tatertots & Jello
Easy Waffle Eggs Benedict // Zevy Joy
My Favorite Easter Brunch Recipe Ideas // My 100 Year Old Home
Fluffy Japanese Souffle Pancake // Happy Happy Nester
Raspberry Greek Yogurt Muffins // The DIY Mommy

Waffle Brunch Board // Modern Glam
Blueberry Donuts with Lemon Glaze (Gluten Free) // Satori Design For Living
Brioche French Toast Muffins // Twelve on Main
Easter Brunch Recipe Ideas // My Sweet Savannah