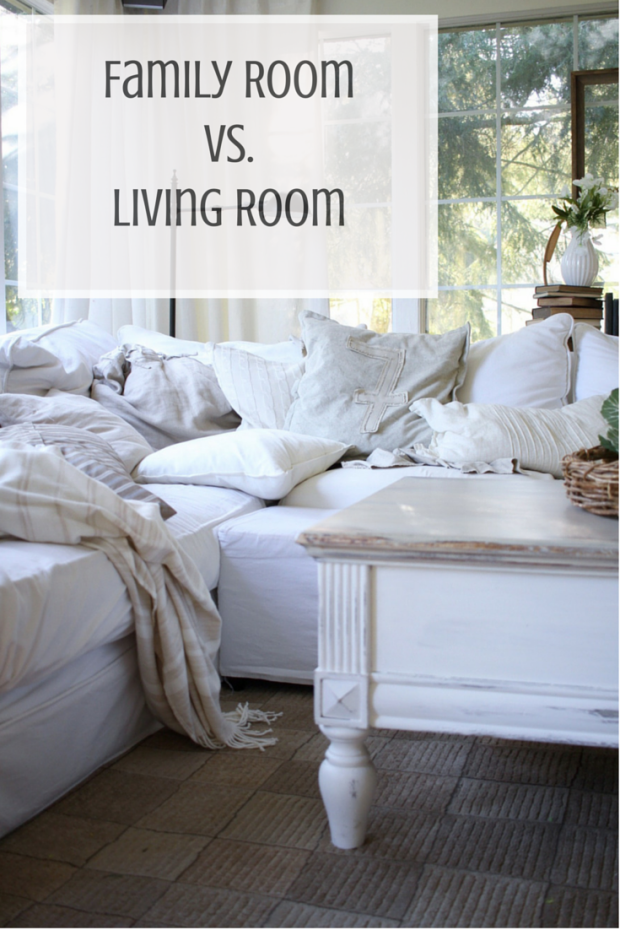 Sometimes I find myself using or saying a word incorrectly. Of course it is unintentional and it can also be confusing =).  I recently started thinking about the descriptions of family room and living room.  I have thought that I understood what each meant, but in truth – I think I may have been wrong all this time later.  Frankly, I am not sure I still have it right, ha!
From what I gather, you can differentiate the two when a home has more than one space.  From there, a living room is one that is fancier, used less and for hosting company.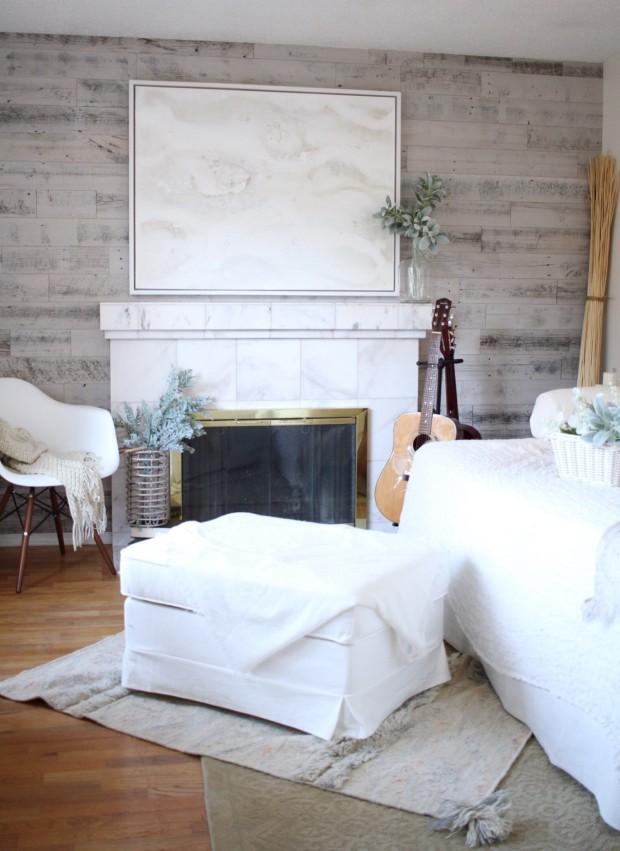 (Weathered Wood Wall – Stikwood)
It may even be decorated with valuables or collectables like art shown above (by Wellbrock Art).
A Family Room on the other hand, is a room that is used more on a regular basis, casually and for reasons outside of entertaining company.
According to these descriptions, I have been calling ours the wrong names…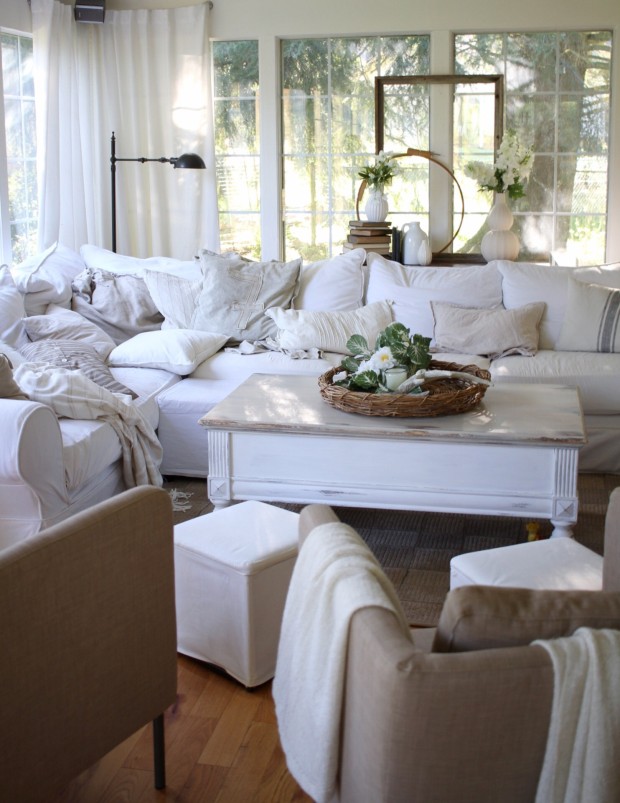 Up above here is our more casual family space (it is also in the back of our home which is another distinguishing feature), shown with unfluffed pillows and very lived in.
The newly updated room (update details here) is actually our living room.  I never would have thought, and again, I am not sure that I am correct still (but this does seem to make sense).
I would love to hear what you think and maybe I am not the only one who has been confused.
Thanks so much for stopping by friends and till next time!