Hello friends! I'm joining you here today to share some "little" bits of news and updates from behind the scenes at our place (or things that you may see if you visit me on Instagram).
I hope that you all had a good weekend. Ours was extended by the surprise of a snow day. You can never start a Monday wrong by getting the day off when you weren't expecting it ;)… Here are my sweeties enjoying the view and we had the best time playing in it for a bit and then staying warm inside.
I love flowers, I really do. And I love them even more when they are a surprise bouquet from my hubby. And while he does do this from time to time, the other day he decided to go with blinds instead of blooms. We had been saving up for them for a while and this was such a treat coming home to his thoughtfulness (not to mention, the fact that he did it all without me knowing). My guy knows me well and he is my very best match in so many ways!
Here's a little peek at a DIY I plan to share with you later this week. And a little hint… it is faux (as usual) and was so easy to do! Stay tuned…
Lastly, I had the complete honor of being published in part of Artful Blogging's (by Stampington) latest edition released this February.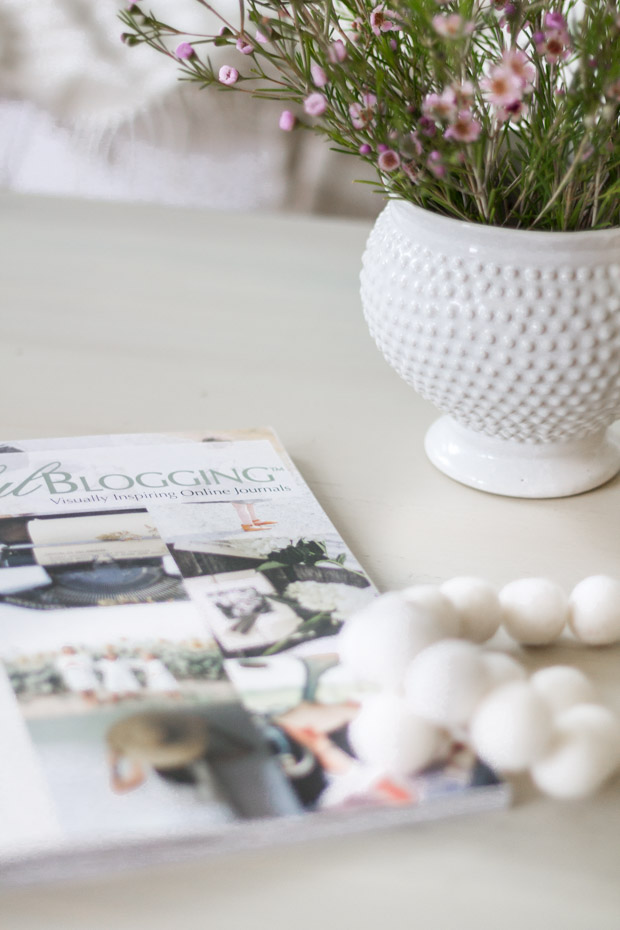 This magazine is full of beautiful inspiration by so many talented bloggers. When they reached out, I had to pinch myself over the idea that they would put our story in their pages.
It is with such a grateful and humble heart I share this news with you and if you would like to check it out, you can find it available today… A big thank you to Artful Blogging for including me in this lovely edition!
As always, thank you for being a part of our journey and supporting us as I share our lives with you! Have a wonderful week ahead friends!