I love my new DIY linen headboard!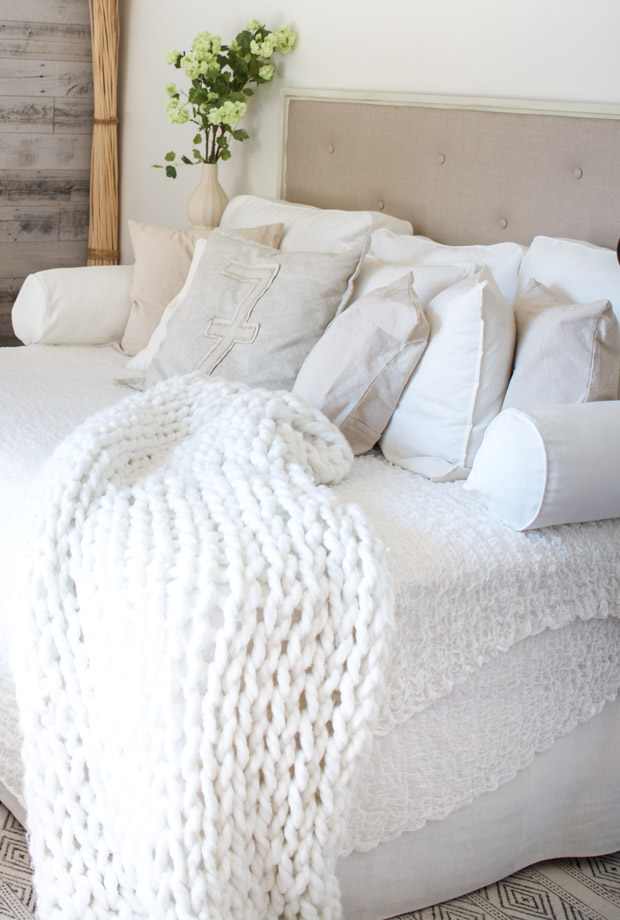 Hello friends and welcome back! I made over this tufted headboard about a month ago, I have been meaning to share the simple process and am finally getting to it.
This is more of an inspiration project than a DIY because I took something and adjusted what was already there, but I think it could be a DIY without too much trouble =)…
I was searching my local Hobby Lobby when I ran across this wall art on clearance seen above. After seeing the price I couldn't resist buying it and making a transformation. I knew it would be the perfect addition to our DIY sofa bed.
This wall art had a frame attached that could easily be removed. I first took the frame off and then began the fun.
I didn't want to keep the dark embellishments or the roping, so those were the first to go.
They were screwed into the plywood (similar to a drawer pull).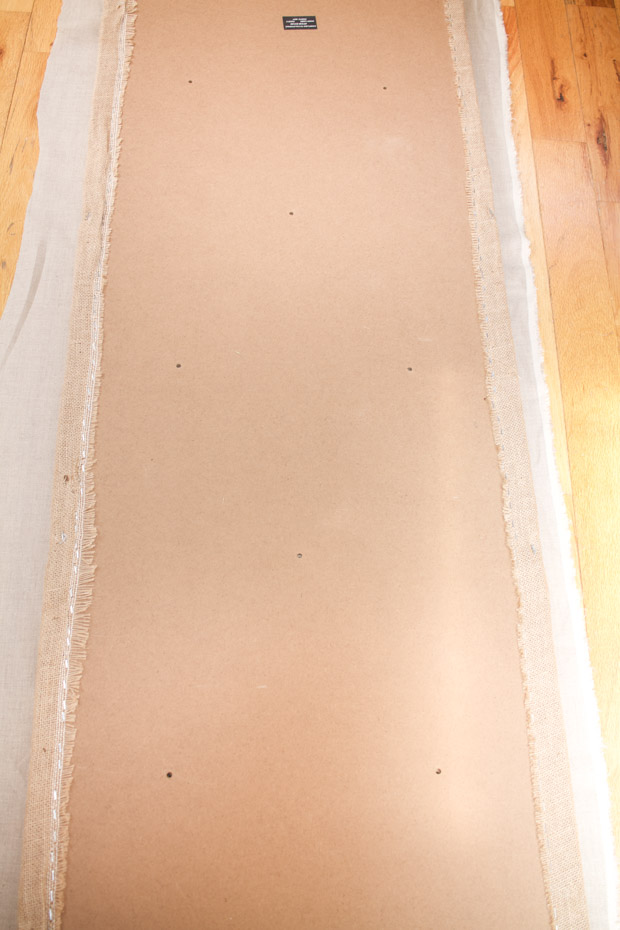 Now I lined the board with linen. I just cut around the frame ensuring it would fit.
I stapled around the entire piece, making sure to put in lots of staples. I wanted this to be nice and snug.
I bought one of those button cover makers (which was a breeze to use) and then made all new linen buttons. I tied them together on the back and re-tufted the wall art.
I gave the frame a chalk paint finish and assembled it back on.
(Rug from Rugs USA, Art from Wellbrock_Art, #7 Pillow from Painted Fox, Affiliate Link in Sidebar)
It gave our sofa bed just the right amount of height needed to finish this little space. I kept feeling like the bed was missing something and love the headboard. Now it adds texture, neutral tones and balance.
Again, I think this could be done with a lightweight board, some foam and following the basics of this piece I found (minus the frame). I hope it inspires you that decorating can be inexpensive while looking beautiful =).
Thanks so much for stopping by!