These are the best Christmas molasses cookies you can make, even Santa loves them!
One of the sweetest traditions we make sure to do each Christmas, is to put out cookies for Santa on the Eve of the big special day. I have been sharing some cookie recipes this month (here and here) all of which we include onto Santa's variety plate. This Christmas molasses cookies recipe has to be one of the most popular choices!
The original comes from The America's Test Kitchen Family Cookbook.  As a side note, this cookbook is amazing and would be an excellent Christmas gift! Now back to the recipe, here are the ingredients…
1/2 cup of sugar for rolling and 1/3 for the cookie batter
2 1/4 cups of flour
1 teaspoon of baking soda
1/2 teaspoon of cloves
1/4 teaspoon of pepper
1 1/2 teaspoon of cinnamon
1/4 teaspoon of allspice
1 1/2 teaspoon of ginger 1/4 teaspoon of salt
1/3 cup of brown sugar (dark)
12 tablespoons of softened unsalted butter
1 teaspoon of vanilla extract
1/2 teaspoon of orange extract
1 egg yolk
1/2 cup of molassess
Here is how you will make them…
Set the oven at 375 degrees.
Cream the butter and sugars using your mixer.
While that creams, hand whisk the dry flour, baking soda and spices.
Now add the egg yolk and extracts to the creamed mixture.
Next, add the molasses to the mixture.
Once incorporated, slowly add the flour mixture.
Make large cookie balls (about 2 inches in size) and then roll them into sugar.
Bake for 10-12 minutes – rotating the pan halfway through.
Let cool…
Now go enjoy the best molasses cookies or save them for Santa!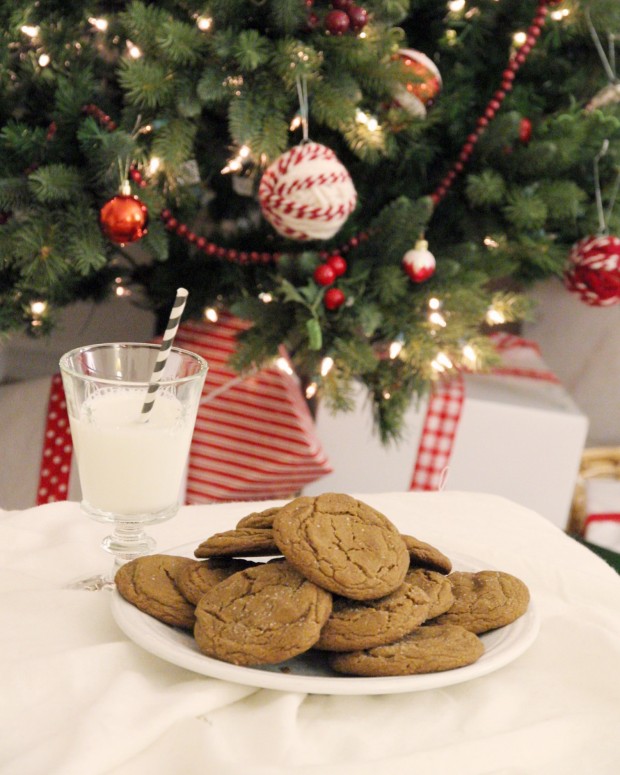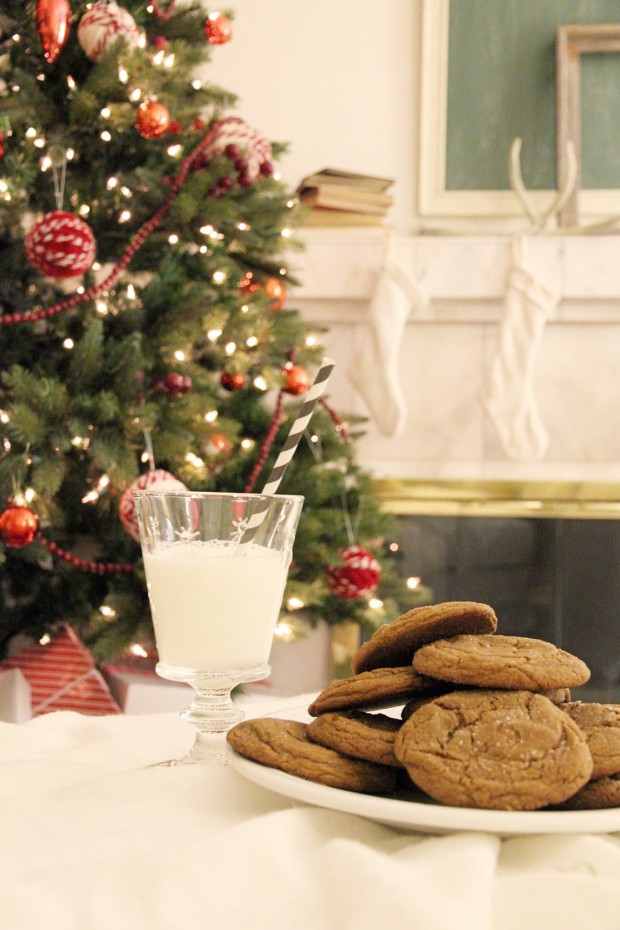 Y
Thanks so much for stopping by friends.  I am hoping that this last week before the big day involves some calm.  I know how busy it all gets and the pressure to get things just right.  But remember that those are not the things that matter most and the rest will truly fall together…