I will show you how to make this DIY lavender wreath which has woodland charm!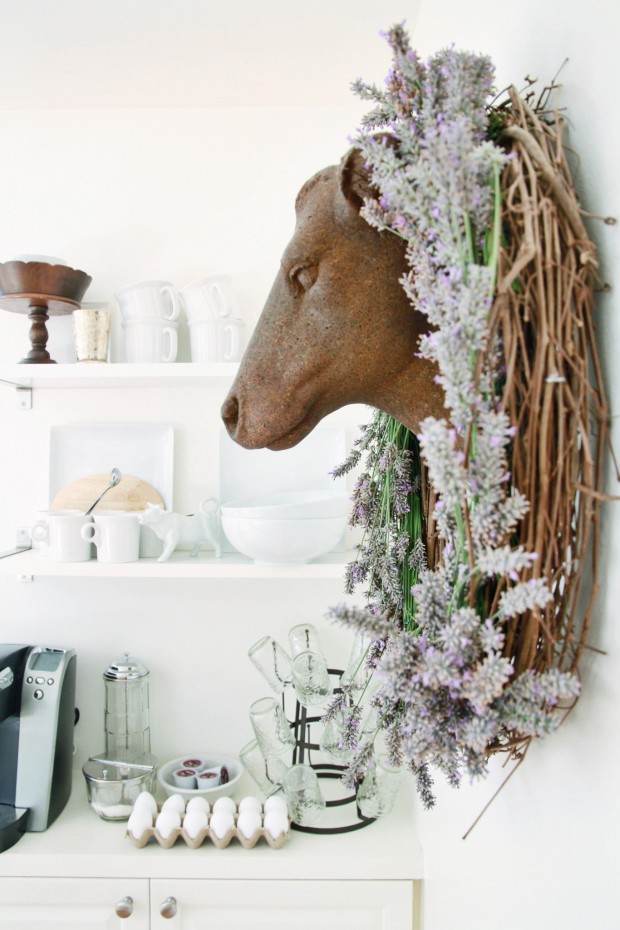 Today I am going to share a quick tutorial for a homespun wreath using lavender. As some DIY's go, I learned a couple things along the way. If doing this again I would use dried lavender because as it dries now on the wreath, some lavender is falling off. But it is still holding up good enough for now. Therefore, this would make using fake flowers good for this job too!
Here is what it takes to make this wreath –
a grapevine wreath – size is up to you
floral wire
scissors
a few bundles of lavender. I wish I could give an exact amount, but the thing I like about this wreath is its organic form and you can use less or more.
Now to make the wreath-
Start grabbing a handful of lovely lavender and tie it with wire
Begin laying it on the wreath and tie it in with the same wire used to hold that handful
Continue to layer one bunch after another
Trim each bunch and tuck into the other bunches to hide it
At the end take smaller bunches and tuck them into spots that seem bare
There is no need to cover the entire wreath. I enjoy the grape vine branches peeking out
Now hang your whimsical wreath somewhere fun!
So easy! I hope my DIY projects can be adapted to your personal taste and I try to always think of things that can be done in that very way. You can use lavender, fake flowers or boxwood too!
Have a great weekend all!