Hello friends, hope you had a good weekend. The hubby and I celebrated our anniversary and had such a relaxing/refreshing time. It is amazing how necessary those getaways are and how grateful we were to get some time together. It was especially wonderful after all the work we just spent updating our patio – you may have seen the fun Bloggers Patio Party here. Today I wanted to share the simple tutorial for our DIY Stenciled Patio. Please note that the process is simple but the time is extensive, haha….
Before we dive in, I wanted to share a before. When I was gathering photos, I couldn't believe I didn't grab a good before shot of this messy little spot! So the best I could do was show you all the stuff piled out as we prepped for the paint… So her you go =)
As you can see we pulled everything off of the patio and onto the lawn.
We only needed a handful of materials and with projects like this make sure to factor in drying and application times. I had mentioned before that the tile design was inspired by my very talented friend, Brooke at Nesting with Grace and her beautiful kitchen/home. The tile stencil I picked out was from Cutting Edge Stencils in the large size.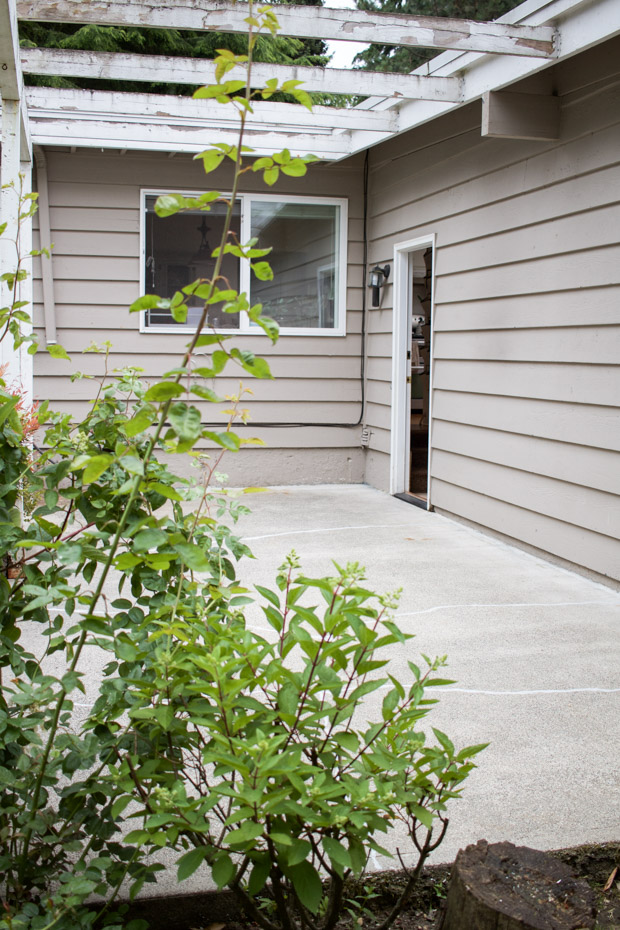 There were quite a few cracks and this really helped prep the surface. I was amazed at how hidden the cracks became with the new stenciled pattern.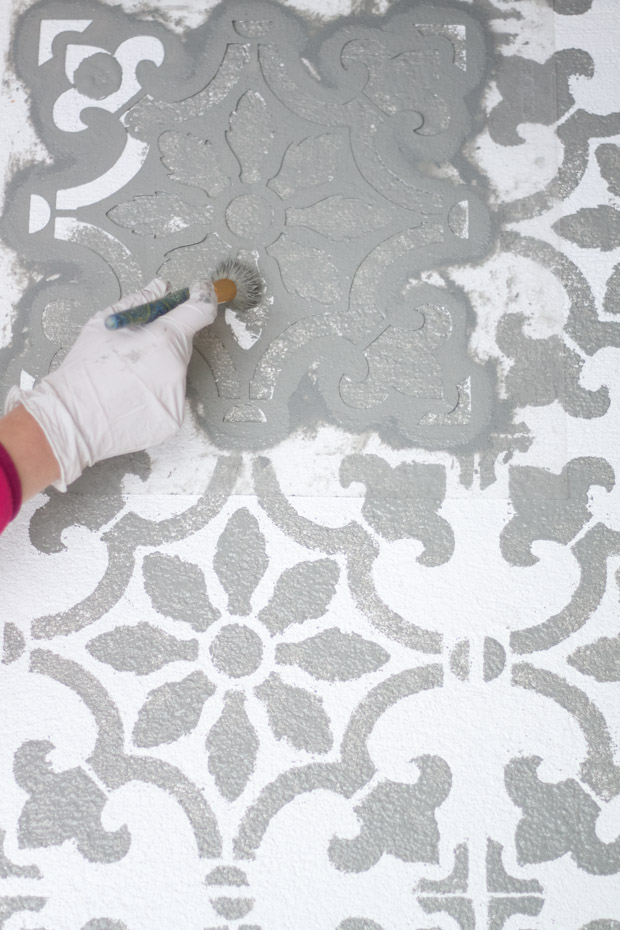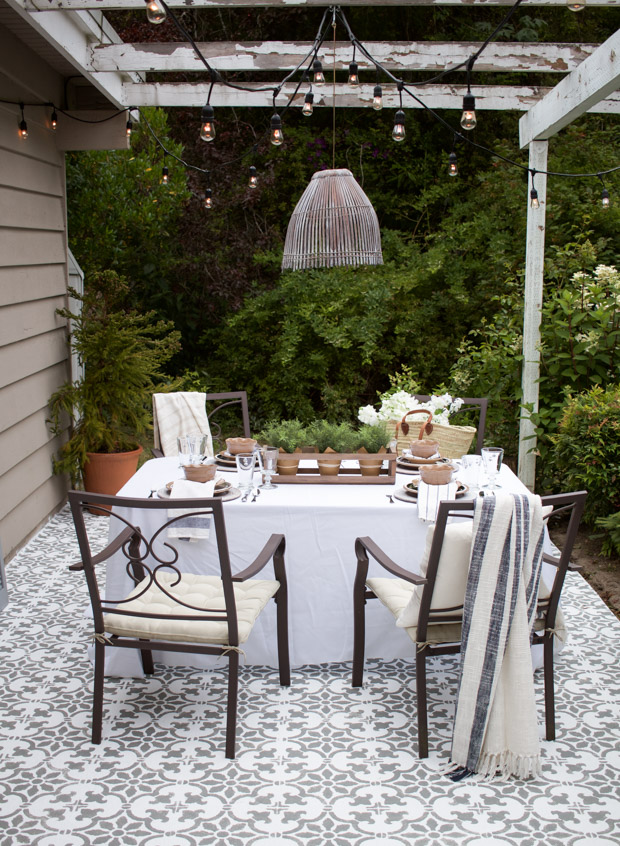 So there you have it! Some basic steps, lots of time and a new patio! I will be checking in with you over time to see how it is holding up and will be crossing my fingers that it lasts well over time. I am excited to see how it will age because real tile will do the same. So in this case, I am actually hoping for some dirt, moss, etc…
Thanks so much for stopping by and I hope this inspires you to enjoy your spaces even on a budget – so much can be done with paint!