Today I am sharing with you Grandma's simple sugar cookie recipe!
Hello friends! I am winding down the season with some sweet posts and today is all about holiday cookies… I am thrilled to join some wonderful friends to share our favorite cookie recipes and it is all apart of a Christmas Cookie Exchange! Welcome to those of you who are here from Tana at Your Marketing BFF! Tana is incredibly talented and I can't wait to enjoy baking her recipe soon! Here today I am showing you how to make Simple Sugar Cookies that can be decorated as well…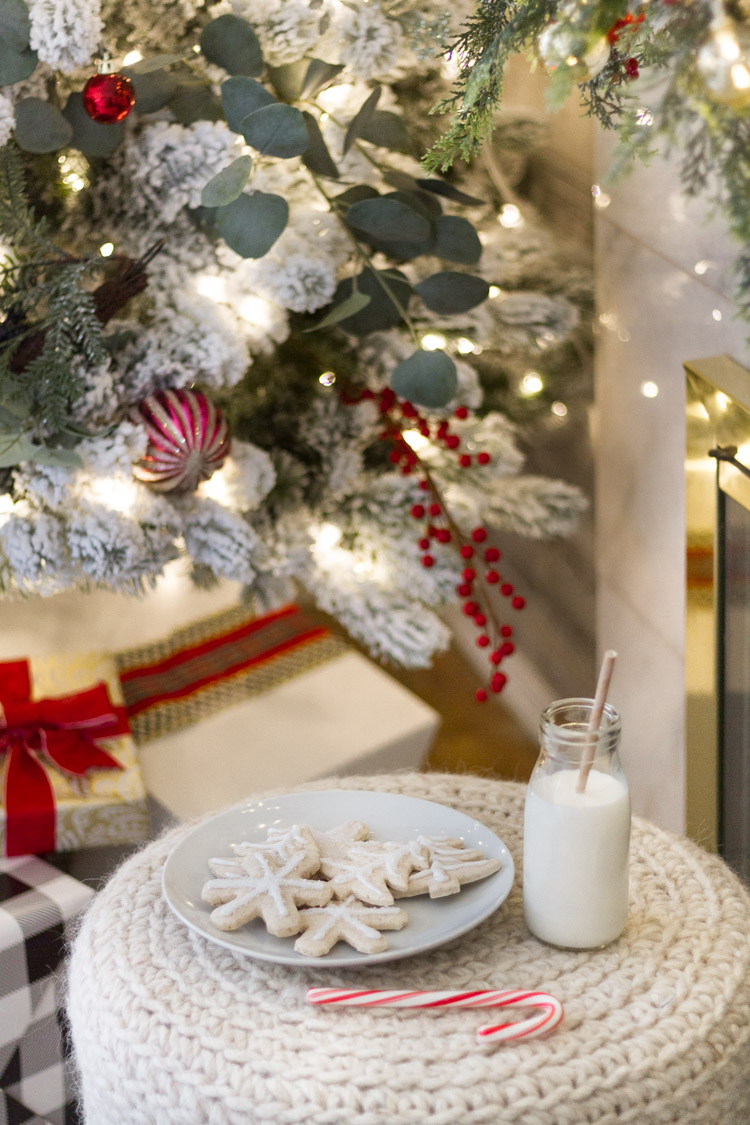 I have been LOVING getting to recreate family recipes this season and today's treat is no exception. If you have joined me here from some time, then you will know that we have dietary restrictions that require us to eat gluten and dairy free. Well on normal days that can feel tricky but it gets especially tricky during the holiday seasons (no eggs around here either, yikes)… With all that being said, I do hope that these posts give encouragement to any of you friends out there who may have to adapt to the needs of your loved ones. It is possible to still enjoy your "most memorable" cookies and things this time of year, it just takes a little creativity.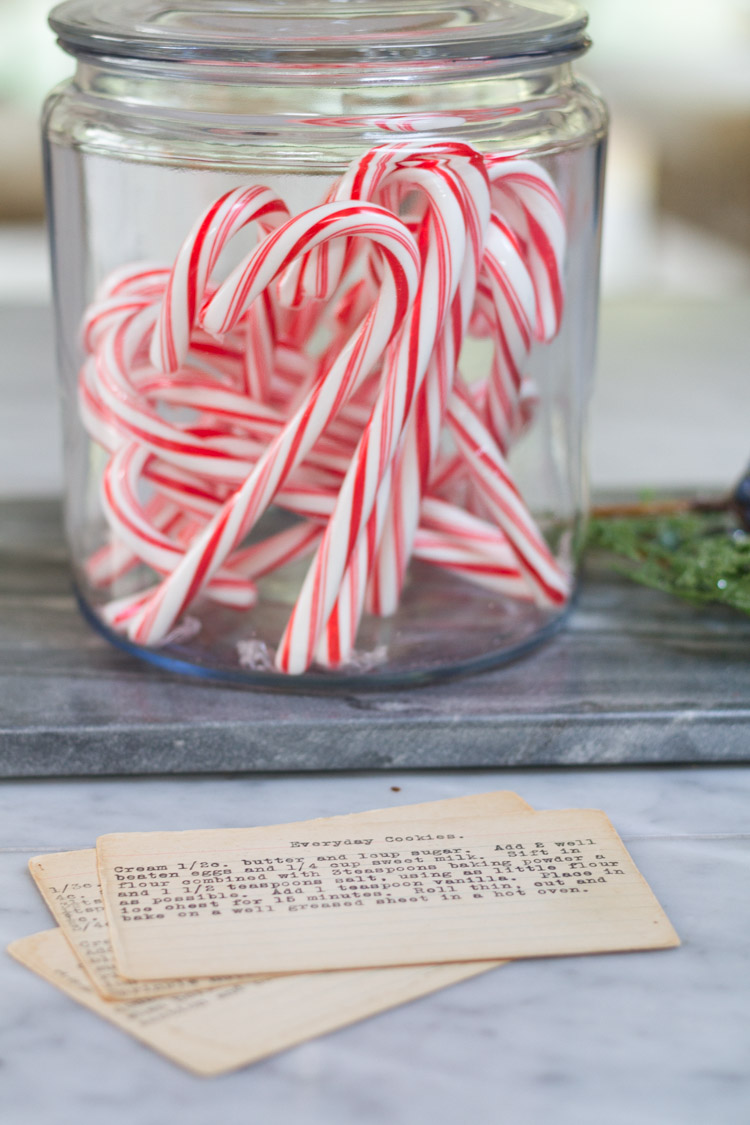 Therefore, my great grandma's recipe has been adjusted to be gluten and dairy free. Of course you can still make the original version of the cookie too!
When you are grabbing all the goodies, don't forget to grab your favorite cookie cutters too! Looks like I am due for a new set soon, lol… These seem to have seen their last cookie session.
Here is what you will need to make these delicious classic cookies! My Great Grandma referred to them as "Everyday Cookies"…
1/2 cup dairy free butter (regular butter if you prefer the original)
1 cup sugar
2 tbsp. of flaxseed and 6 tbsp. of water mixed (or 2 well beaten eggs)
1/4 cup almond milk (or dairy milk)
3 cups of gluten free baking flour (or regular flour for the original version)
3 tsp. baking powder
1 1/2 tsp. salt
1 tsp. vanila
Here is how you will bake up these yummy cookies…
Set the oven to 350 degrees. Cream the butter and sugar together. Then add the flaxseed/water mixture and the milk. Slowly mix in the flour along with the baking powder and salt. Lastly add in the vanilla.
Split the dough into two portions and place the sugar cookie dough onto some cooking plastic wrap and wrap it up.
Put the wrapped balls of dough into the freezer for about 15 minutes.
Flour your board generously and be prepared to continue using flour as needed so that the dough doesn't stick to the board. Take the dough out and roll it thin.
Begin to cut out your cookie shapes and move them to your cookie sheet.
Bake them in the oven for approximately 6-10 minutes, the longer you leave them in the crispier they will be. So just do it based on preference.
Remove cookies from the oven and let them cool.
I like to spread mine out once they have cooled on parchment paper so that I can decorate them.
I kept these simple and just used plain white icing with sprinkles. I had some store bought icing on hand, but also made an easy powdered sugar/water mix for spreading. It dries nice and hard, plus you can color it with dyes however you like!
Here's a sampling of how the first batch turned out. I threw the rest in the freezer to enjoy decorating with the kiddos one day after school or on break.
Sugar cookies are one of my favorite cookies and activities to enjoy during the Christmas season.
What I love about this gluten/dairy free version is that you can whip them up easily and there is no egg, so really no fuss either!
The kids thought they tasted pretty good too, I had to remind them to hold off on eating them all so that we could actually decorate them, haha.
Thanks so much for stopping by today and don't forget to visit my sweet friend Randi at Randi Garrett Design… Just look at these amazing cookie treats!
And here are the rest of the lovely ladies who are sharing their delicious cookies as well… They are listed here below so you can go enjoy their gorgeous posts!