A Fun Nature Inspired Halloween Front Door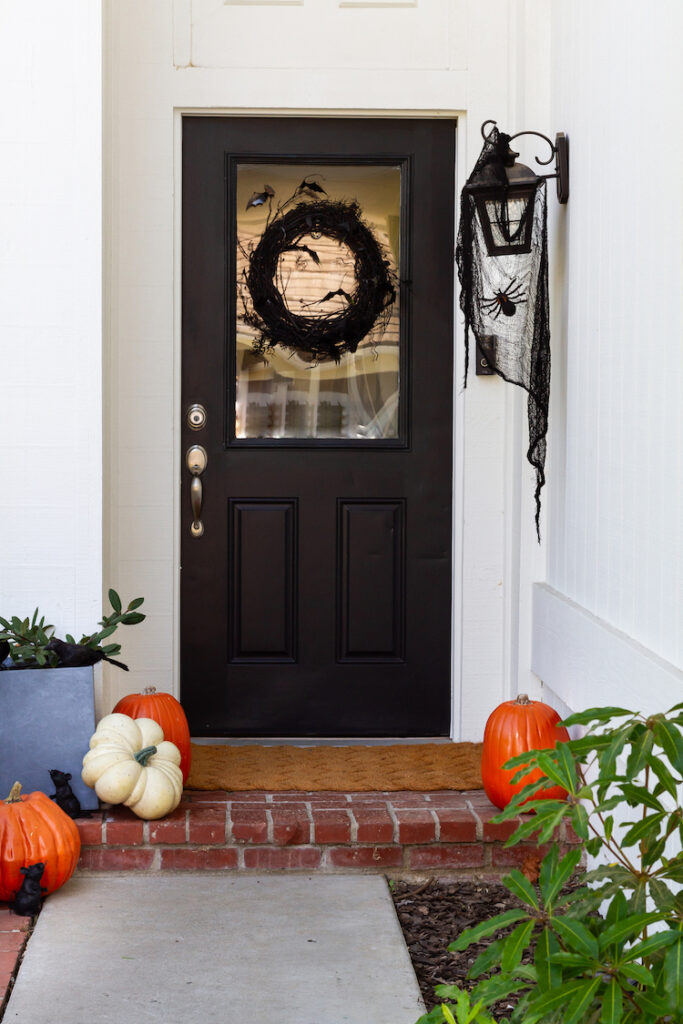 How To Easily Decorate Your Front Door With Nature Inspired Halloween Decor
Hello friends! I don't share a lot of Halloween Decor, but I do enjoy sprinkling some seasonal stuff here and there. Today I am sharing our front door decorated with Nature Inspired Halloween Decor. This is perfect for us here because I don't do any of the very scary stuff… But my kids love having a little fun with creatures, pumpkins, etc… I am joining Jen from Tatortots and Jello along with some friends to give some front porch/door Halloween Inspo. Make sure to check it all out below!
I used faux pumpkins because it is still very hot here and the real ones would be rotted in a few days. I will get some of those closer to the end of the month.
I scattered rats, spiders, webs, and crows around to go with the nature them I mentioned earlier.
I find all of those creatures pretty scary in real life, so they seem fitting for the job, haha!
This took very little time to put together, yet it has big impact on our small entryway!
I wanted things to feel realistic with birds perched, rats peeking out and spiders crawling.
And while things feel realistic, they aren't too real ;)…
I love that I kept the entry light dusty as it felt more fitting that cleaning it for this project.
Here is a look at the DIY bat wreath I made last month, it fits right in with the whole look! I still need to finish painting our door with a fresh coat of paint… That is coming soon!
Don't forget to visit my friends posts down below as well! Thank you so much for stopping by!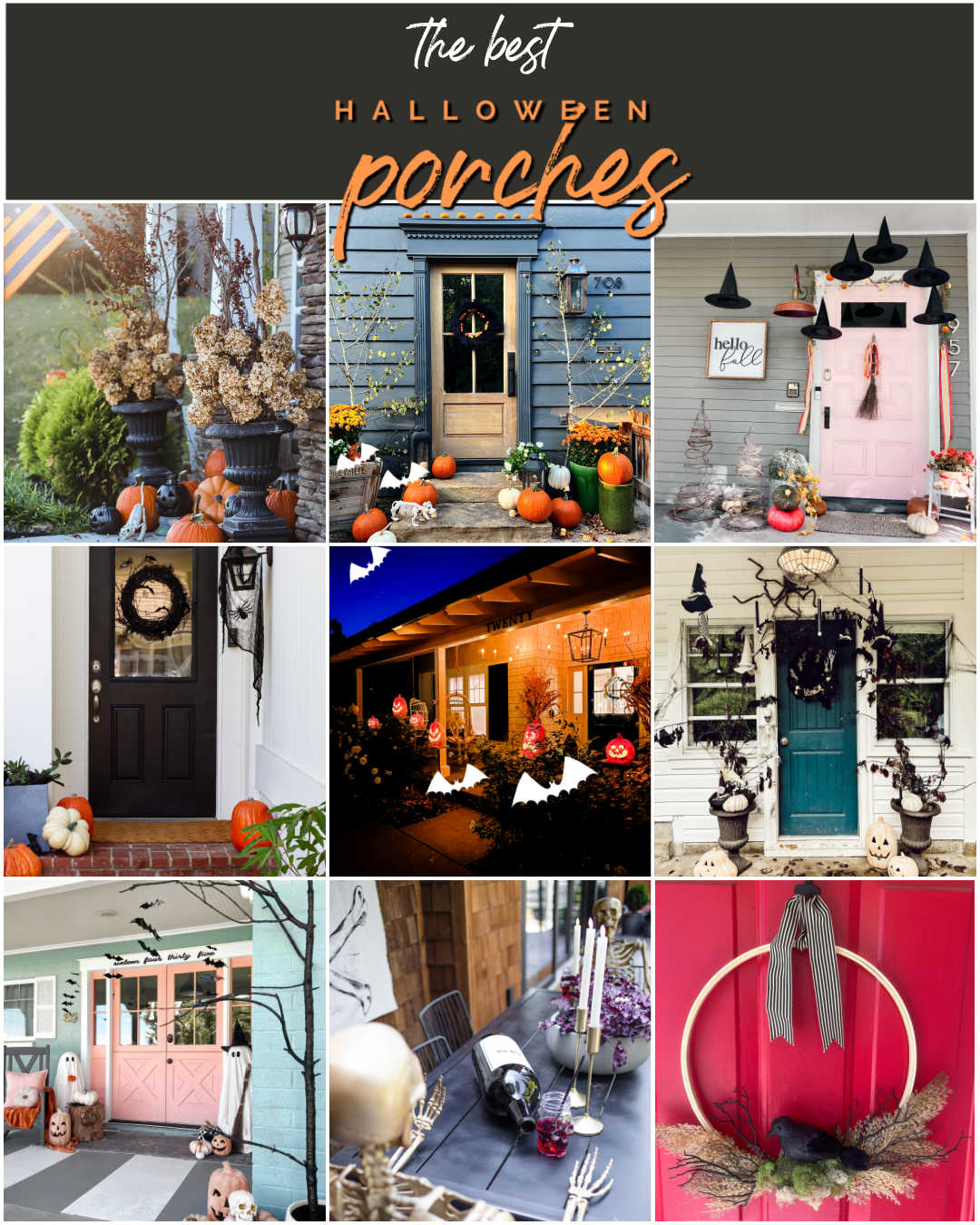 A Blue Nest | Creating a Natural and Spooky Halloween Porch
The Tattered Pew | How to Transform Your Yard into a Whimsical Halloween Wonderland on a Budget
Tatertots and Jello | DIY Pottery Barn-Inspired Witch Hats for a Spooktacular Halloween Porch
Zevy Joy | Nature Inspired Halloween Front Door Decor
Modern Glam Home | Scary Chic Halloween Front Porch
Hallstrom Home | Spooky Halloween Porch
Lolly Jane | Halloween Porch Decor Ideas
My Sweet Savannah | Halloween decor on our deck + DIY art
Today's Creative Life | Crow's Nest Wreath