Fun Halloween Bark!
How To Make Easy Halloween Bark!
I have got an easy, sweet treat perfect for Halloween to share with you! It is the recipe for a Halloween Monster Chocolate Candy Bark that comes together In minutes. I am joining Ashley from Modern Glam, Janine from Happy Happy Nester, and Leslie from My 100 Year Old Home as we all share some Halloween treats.
To make this Halloween Bark, you simply need: melting chocolate, coconut oil, and fun sprinkles (they had this selection at the craft store).
I used baking chocolate chips and some coconut oil (about a tablespoon). The coconut oil makes the chocolate melt nice and creamy. Be aware though that once as room temp, it all begins to melt rather quickly. Then place parchment paper in a glass dish. I used a small one because I was making a little batch. Pour the melted chocolate into the dish and on top of the parchment paper. Put it in the freezer to set a bit, but not too long. You want the chocolate to still be soft. Pull it out and then sprinkle in your treats. Place it all back into the freezer to let it firm up completely.
Once it has hardened you can take it out of the freezer and carefully chop it into big chunks.
I kept ours in the freezer so it would not melt. It is such a silly but fun treat.
The eyes definitely make it look like little monster eyes, but isn't too scary! I hope you enjoy and don't forget to visit my friends down below.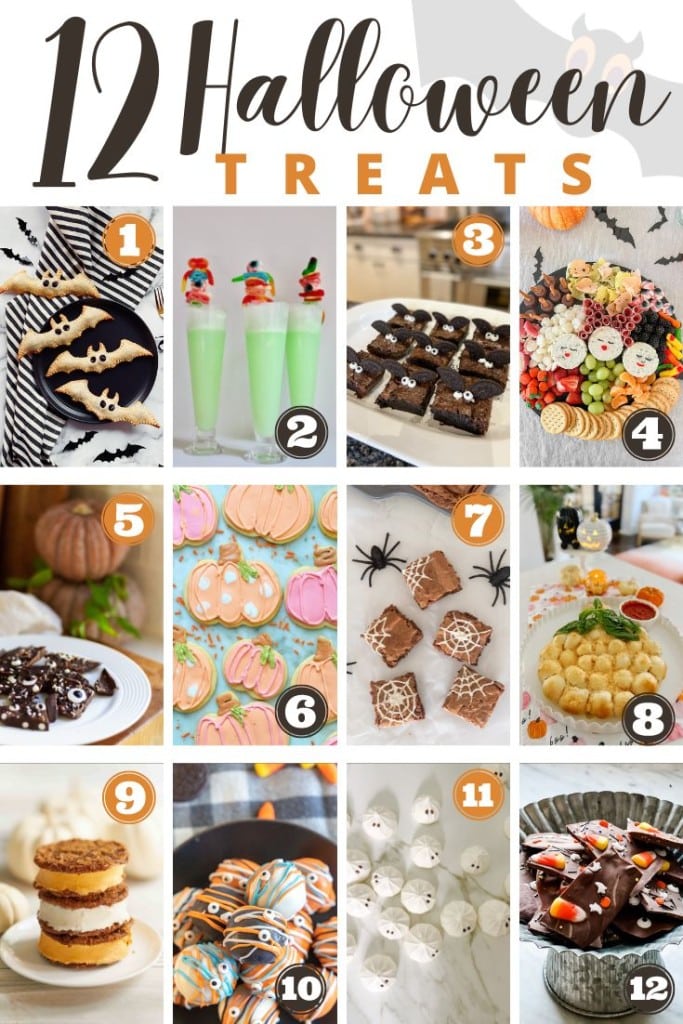 Blogger's Best Halloween Treats