Good Morning friends! I am thrilled to have you here as always and joining me today as I share a sweet recipe for the Bloggers Cookie Exchange! A big thank you to my very talented friend Randi from Randi Garrett Design for having me along today and welcome to those of you who are coming over from her beautiful blog…
I love sweets and I especially love cookies, so the opportunity to share a special recipe with you is one I have really been looking forward to.
Growing up my grandma (on my dad's side) was quite crafty, clever and the very best cook/baker. So much of what I share or what I do here on Zevy Joy makes me think of her. She would delight in craft days and she would show her love so much so through her kitchen. Friends and family couldn't get enough of her treats or meals.
One recipe in particular, was her Old Fashioned Cookies or what we fondly call, Grandma Cookies. The original was baked with raisons and nuts, but it being Christmas, I chose to make these with a small twist (you can see modifications below).
Here are the ingredients you will need: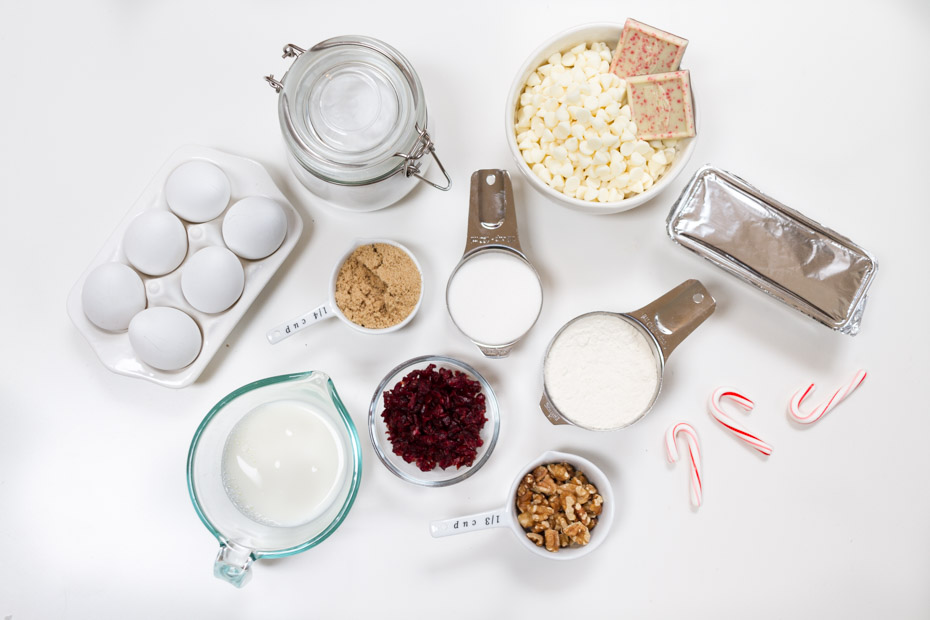 1 cup of shortening
1 cup of brown sugar
1 cup of white sugar
1 cup of milk
1 tsp. vanilla
7 cups of flour (reserve a cup at the end for kneading and rolling)
1 tsp. of salt
1 tsp. of baking soda
2 eggs
1/2 cup of nuts (I substituted with white chocolate/peppermint candy – chopped in large chunks)
1/2 package of raisins (I substituted with dried cranberries)
To make these cookies you will:
Measure and prep the ingredients… Then cream the sugars and shortening together.
Add the eggs one at a time and then finish off the wet ingredients with the milk and vanilla.
Begin to pour in the flour a couple cups at a time (I used a kneading hook attachment for this part of the recipe – not necessary, just helpful if you have it).
Roll out your cookie dough onto a floured surface (using some flour from the cup that was set aside).  This will be a large batch of dough so you can roll it out in two or three turns.
Using your cookie cutter about 3 inches in diameter (I used a small plastic cup) cut out your circle shapes and line them on your cookie sheet.
Set the oven at 350 degrees and cook them for about 6 minutes (if you cook till brown they will be too dry).
They should look something like up above =)…
For another fun variation, we added some cookie icing and crushed peppermint. Because more sugar is never wrong with more sugar – right?! 😉
I hope you enjoyed this recipe and please do let me know if you try it out! I can't tell you how much I cherished making these cookies with my family.
It brought back the most precious memories of this sweet lady who left us this recipe. My kiddos got to hear more about her as we constructed her creation. They asked questions and got to know her a little bit even though she is gone now.
I loved the tender expressions on their faces as they took their first bites and now this will become our tradition to carry on each year… A place to have my grandma in some of that Christmas magic, she would have absolutely treasured the time we spent making these cookies together and that alone warms my heart.
Wishing you a very Merry Christmas sweet friends! Hope you know how I appreciate you all coming to visit with me this season and how very much it means.
Don't forget to make your next stop over to my amazing friend Jennifer at Decor Gold Designs… You won't want to miss these gorgeous red velvet cookies –
And you can find the entire tour listed here below!
Randi – Randi Garrett Design
Annie – Zevy Joy
Jen – Decor Gold Designs
Kelley – Kelley Nan
Tamara – Citrine Living
KariAnne – Thistle Wood Farms