*This post is sponsored by Soraa Home.
Hello friends! We just finished Spring Break yesterday and it was such a nice time to step away and enjoy some quality time as a family… The weather decided to give us a mixed bag of sunshine and rain at times, but that was ok as we love to spend time at home cozy with crafts, movies, warm drinks and blankets! Speaking of indoors… Lately, we have been learning about how the lighting in your home and the bulbs that you use, really can make a difference. It is possible to pick lighting that is both comfortable to look at and healthy for your home environment. That's why I was thrilled to partner with my friends over at Soraa Home!
We had the opportunity to try out their Radiant and Healthy lightbulbs and to say I am a fan is an understatement… To be honest, I really didn't think there would be a difference when using varying, kinds of lighting… Lightbulbs are lightbulbs right?! Well that really isn't the way it works.
Here in our family room, we have converted the lightbulbs to the Soraa Home's Healthy brand and the soft white light is truly noticeable (noticeable in a good way that is). It is a LED light bulb that has zero blue light! This is a great lightbulb to use in all the areas of your home that you wind down or spend a decent amount of time before bed. By getting rid of the blue light that is emitted, you are helping your body prepare for sleep. I have been doing my own research on all of this blue light, red light stuff and it is really so fascinating.
Here in our kitchen we are using Soraa's Radiant brand light bulbs and they are equally as impressive. The Radiant line is also a LED light that is different, because it enhances natural colors! It shows the true spectrum of color in each space you use it.
You can see colors as they were meant to be and they are not washed out when using LED or artificial lighting.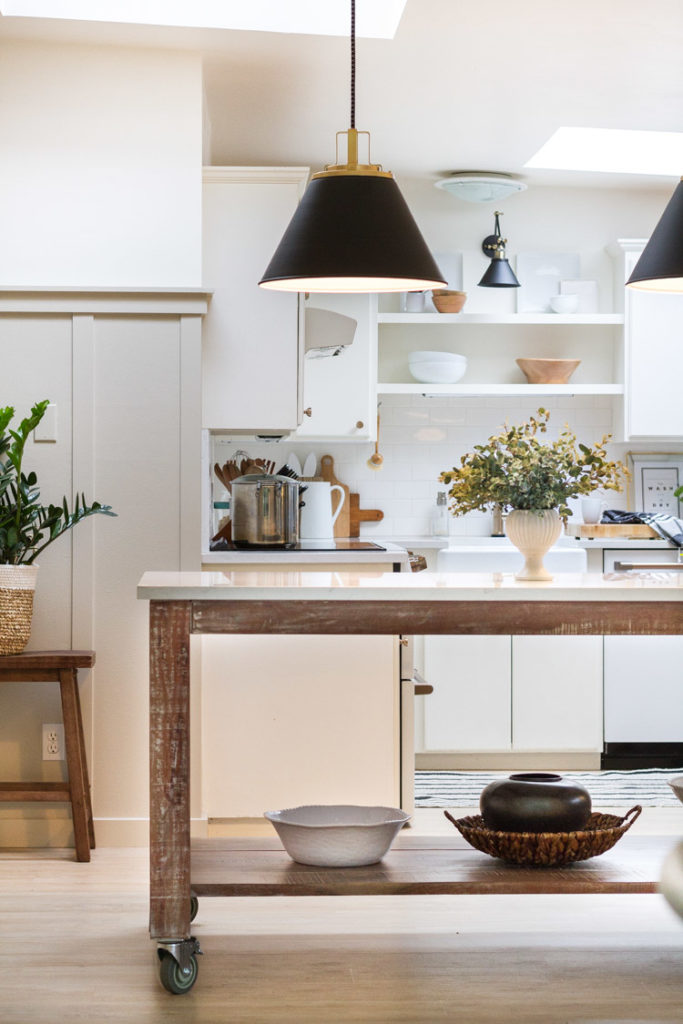 My hubby really gets into this stuff, so you can imagine how excited he was to try these all out ;)…
Here we have the Radiant lights in our bathroom, which has made getting ready in the morning that much better too. I have especially enjoyed having them for applying makeup. Again, as they really do help show true colors, I can now see when I may be getting a little intense with the bronzer or blush, haha.
And lastly, we put a healthy set here in our bedroom. Which has been so great for winding down at the end of the day with a book in bed.
It may sound silly, but in all seriousness the lights are calming. We do notice a difference and I feel like you can even see that in all the photos above. It is an investment in lighting that impacts your daily tasks and even your sleep! Make sure to go see what I am talking about, as Soraa Home has great information about each line that they offer and their special features too. A big thank you to our sponsor, Soraa Home!