Good Morning friends! I am thrilled to have you come back today for our fun Mystery Box Design Challenge! I am joining these sweet ladies:
To give you a little background, we did this last month and had so much fun, we are back for round two! We each pack a box of goodies and ship it to our friend who then has the challenge of using those items in their decor. Each recipient is allowed to alter the items how they see fit. The theme for this month's was unused Christmas Decor that could be used on our mantels or in our homes…  I got to sen my box to Lucy at Craftberry Bush. In case you don't know, Lucy has been my biggest inspiration and one of the first friends I made here in the blogging world. She is incredibly talented with the kindest heart, truly. I can't wait to see what she did (just go see for yourselves and you will know what I mean).
Here below you get to see what was in my box from Kristi and Kelli at Lolli Jane (these ladies are quite the talented team and they are sisters!) They actually sent me some really pretty stuff that made it an easy challenge! Thanks ladies!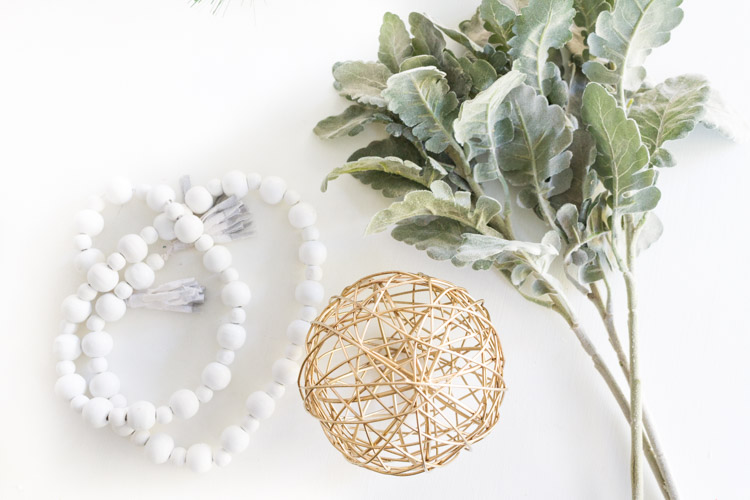 I will note, that the wired ball was actually copper and I forgot to grab a "before picture". The only thing I did to change up the look a bit, was give it a fresh coat of brass spray paint.
Here below you can see a look at how I incorporated each piece onto the mantel.
I kept it simple and just added to what I already had going up there on our fireplace.
I hung the wood bead garland from the stocking to add a little extra detail as well as texture. I didn't do anything to these as I loved them as is!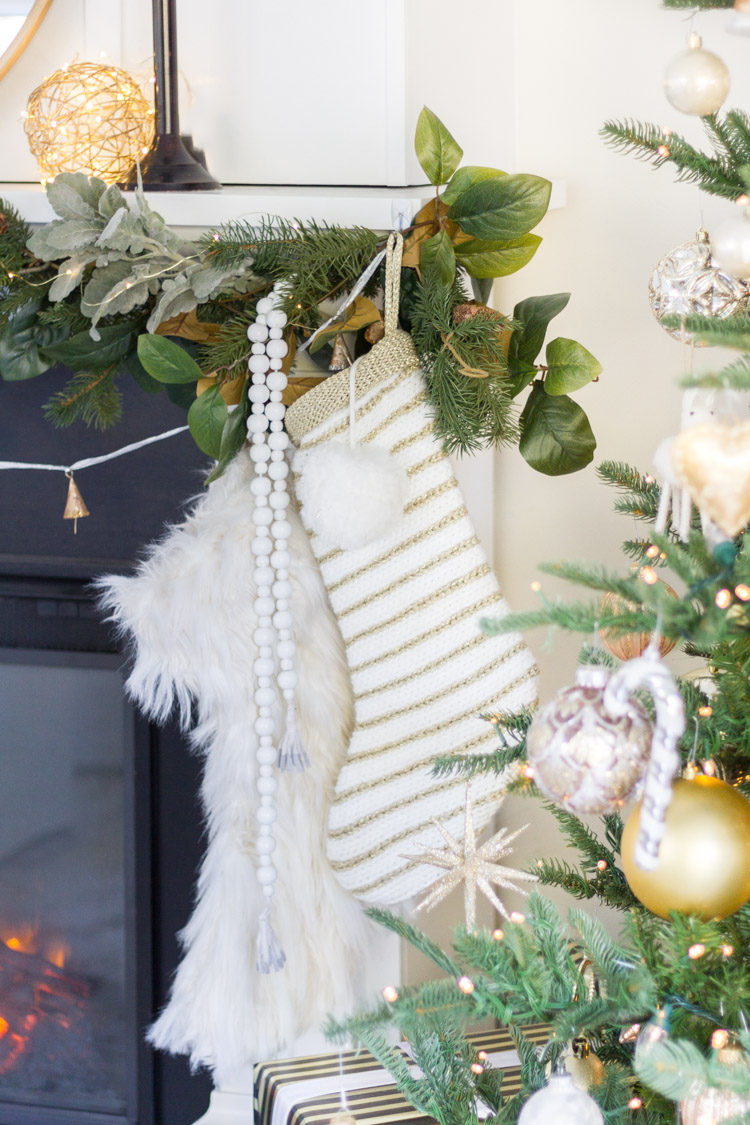 Then I took the faux lamb's ear and tucked it within the garland, so easy! And it fit right into place!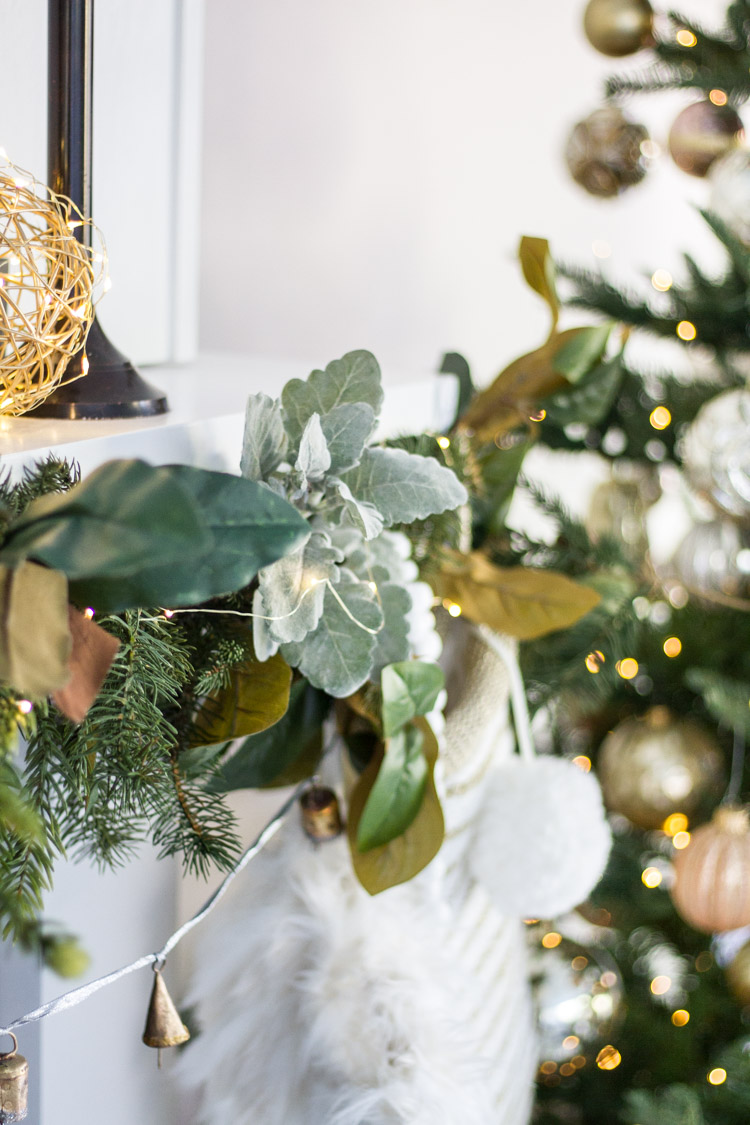 It is tricky to avoid getting caught mid photo when taking pictures around mirrors ;)…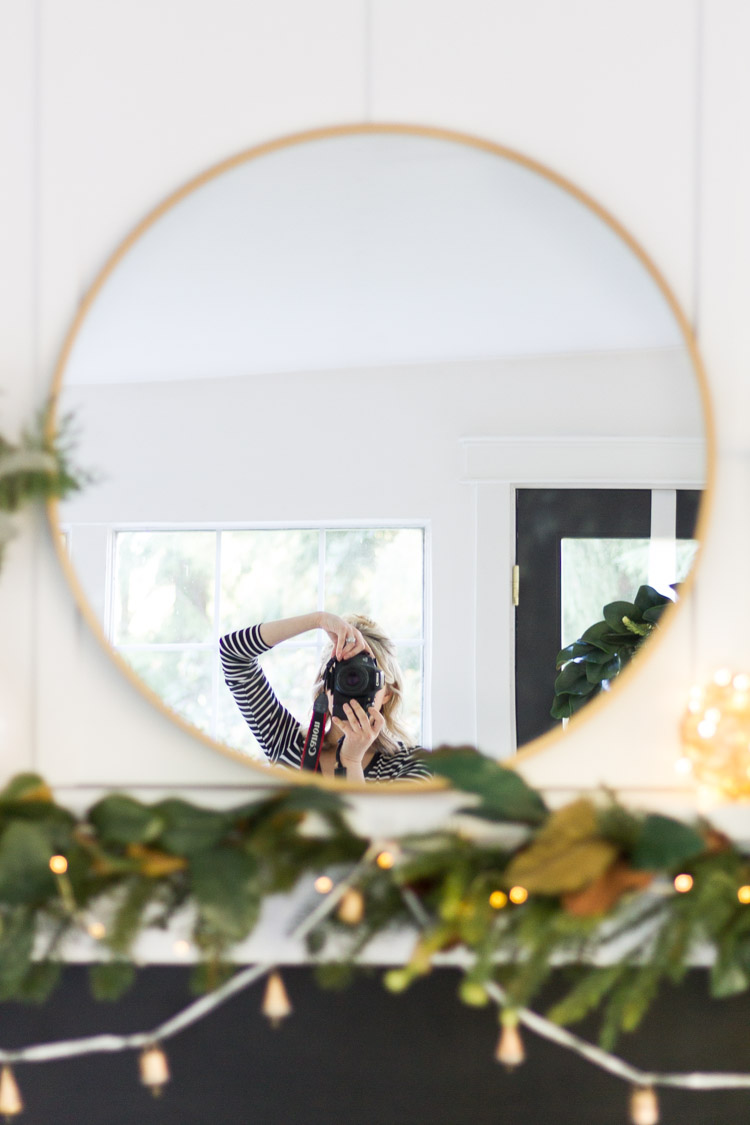 Then I took the wired ball (after spray painting it) and wrapped it in some wired twinkle lights. It gave that extra little sparkle the mantel needed.
And there you have it!
A fresh and simple way to update the mantel, all while recycling decor from some sweet friends! One man's trash is another's treasure… So true!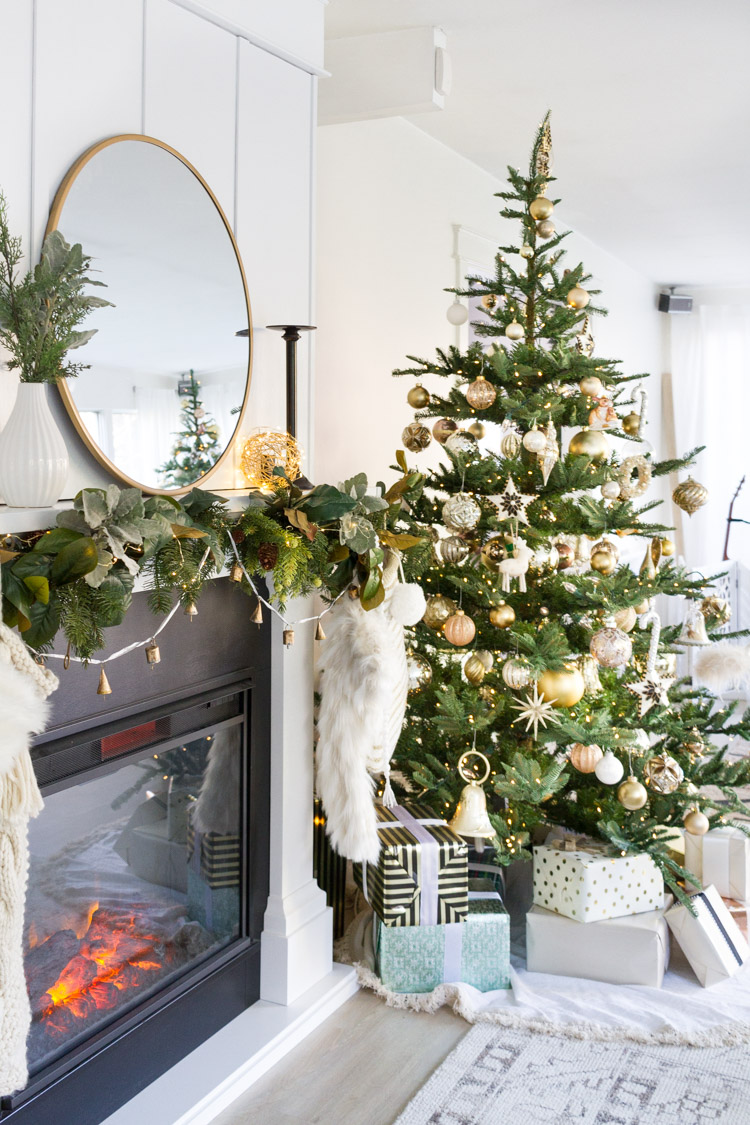 I love finding stuff like this when thrifting too because you are always finding treasures like this. And the same goes for shopping your house.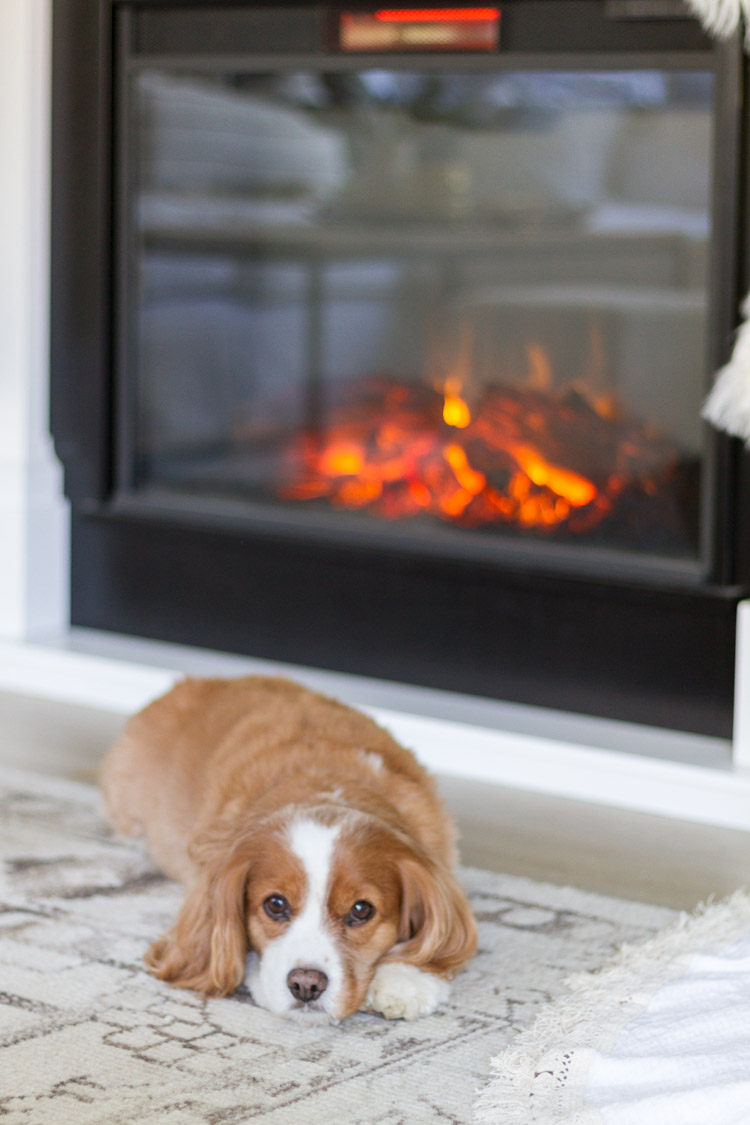 These guys stayed close by while I documented the whole process…
And I think they approved of the final look of the mantel as well, lol. Thanks so much for stopping by and please don't forget to visit these sweet friends too! Make sure to head back for round 3, planning is already in the works!