Thank you California Closets for sponsoring this post.
Hello there friends! I was pretty excited to have the opportunity to work with California Closets for this project and show you a good transformation of a space I rarely share here on the blog. Everyone always loves a good "before and after" right?! Well today's is all about how to maximize your closet…
As you can see above, this was our little "reach in" closet before doing anything with it (I am showing it to you in its raw and messy form, haha)… I had the chance to sit down with Michelle at the Seattle, Washington California Closets, before tackling this space. She inspired me with some excellent ideas from Marie Kondo. Michelle took a look at my space and gave me some thoughts about how I could make this closet work better for us, no matter the size! Now you can take a peek at the "after" and see how these tips helped transform our space!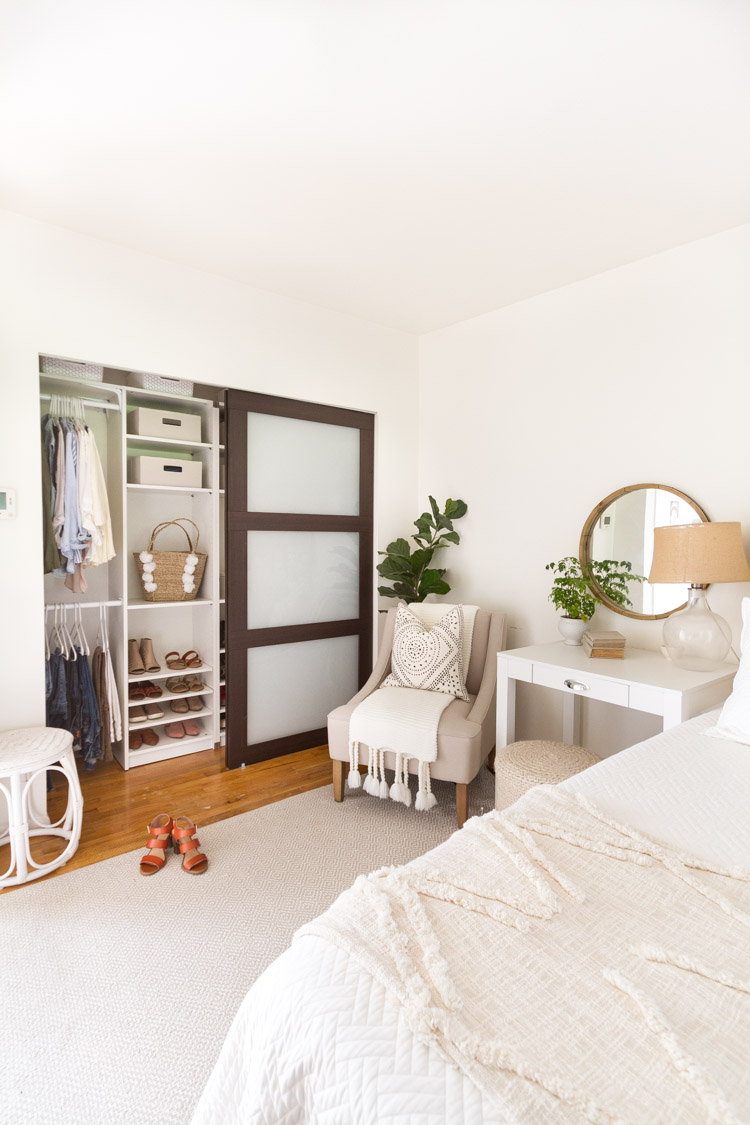 The consultation at California Closets left us amazed with the results of how we could better maximize our space using their design ideas and tips we hadn't thought of before!
Michelle suggested that when cleaning and purging clothing to pull everything out. To start with a clean slate. And so we did! She said with a blank space, it is easier to be "intentional" and only put back the things that bring you "joy" or have true purpose. This allows you to look at things singularly instead of at large piles according to the KonMari Method.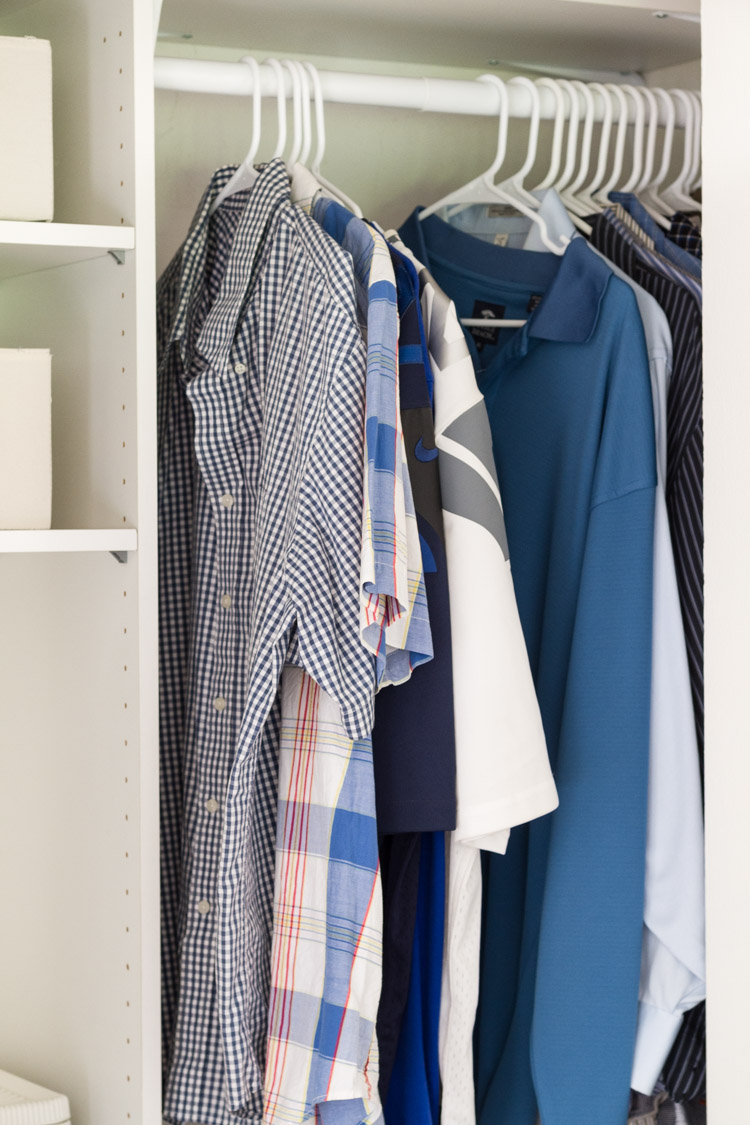 Michelle also suggested keeping things organized with "like" items together. Such as short sleeved items and long sleeved items. To take it a step further, you can coordinate it by color. And when things must be hung, to hang only items that need to "keep their shape". Such as dress shirts, silk fabrics etc…
Folding items is encouraged by Marie Kondo and Michelle said having low profile bins are a great use if you do not have drawers. So you can see above how we folded shorts for pulling out and seeing all at once easily.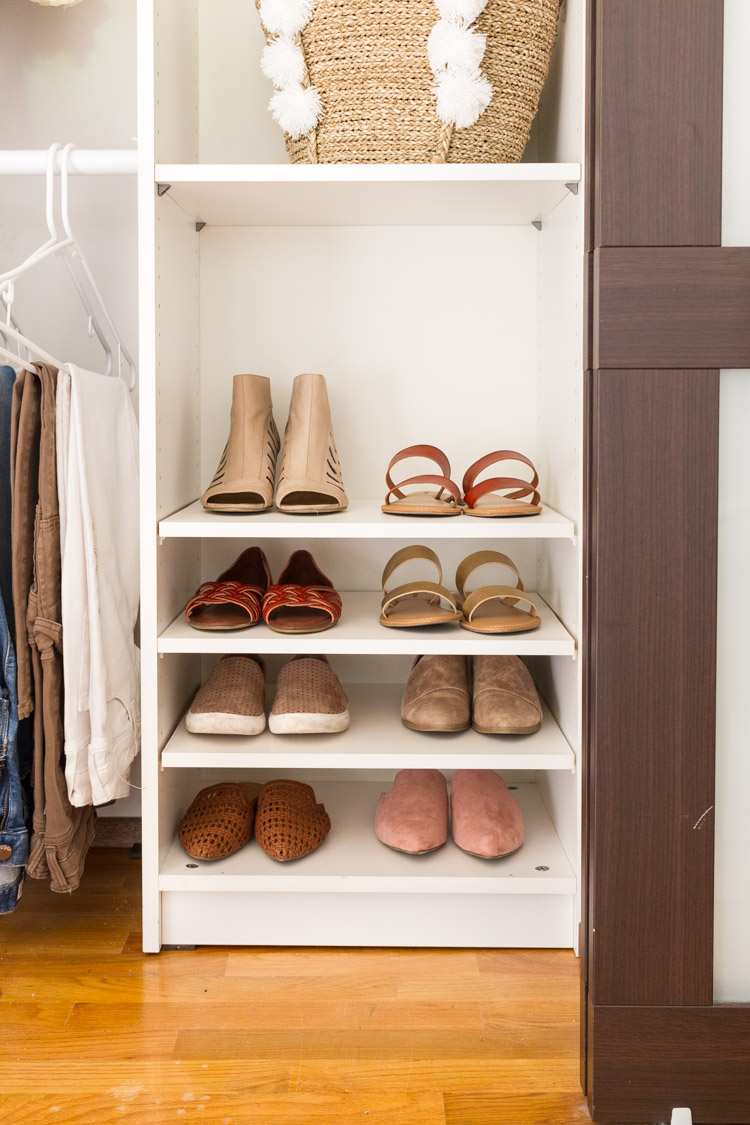 If you have shelves, she also made it clear that arranging shelves according to the height of things is the best space saver. For example, flatter shoes need less room and the taller shoes will need more room to sit. Using the KonMari Method allows for better storage. California Closets can design spaces to fit the many needs of their customers (for example, if they are desiring drawers or not etc…)
In our case, pants or jeans needed a place to hang, so Michelle said to put those on the bottom rod if possible.
And with "reach in" closets there is sometimes a taller shelf (like we have here). These are to be used for items you are less likely to need on a regular basis. When scheduling a consultation with California Closets they can use their CAD technology to give you a better look at how the space will be visually, with a mock up of the design!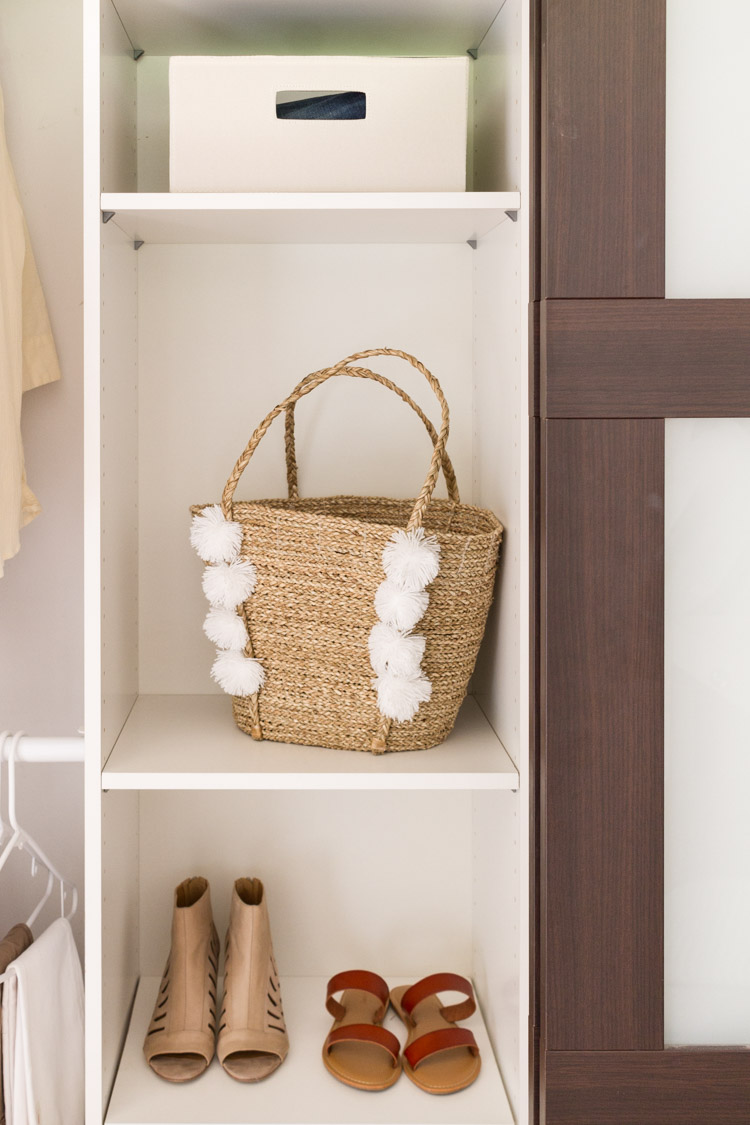 Everything should have purpose and spot where it belongs in your closet. Purses are stacked within each other as recommended by Michelle per the KonMari Method.
I will say that my hubby was hesitant to clean things up and clear them out. But with the help of a consultation at California Closets, we were able to make the VERY most of this space using their space saving solutions and were inspired by their design ideas! We are in awe of what a difference it makes and how much simpler getting dressed or ready for the day can be now.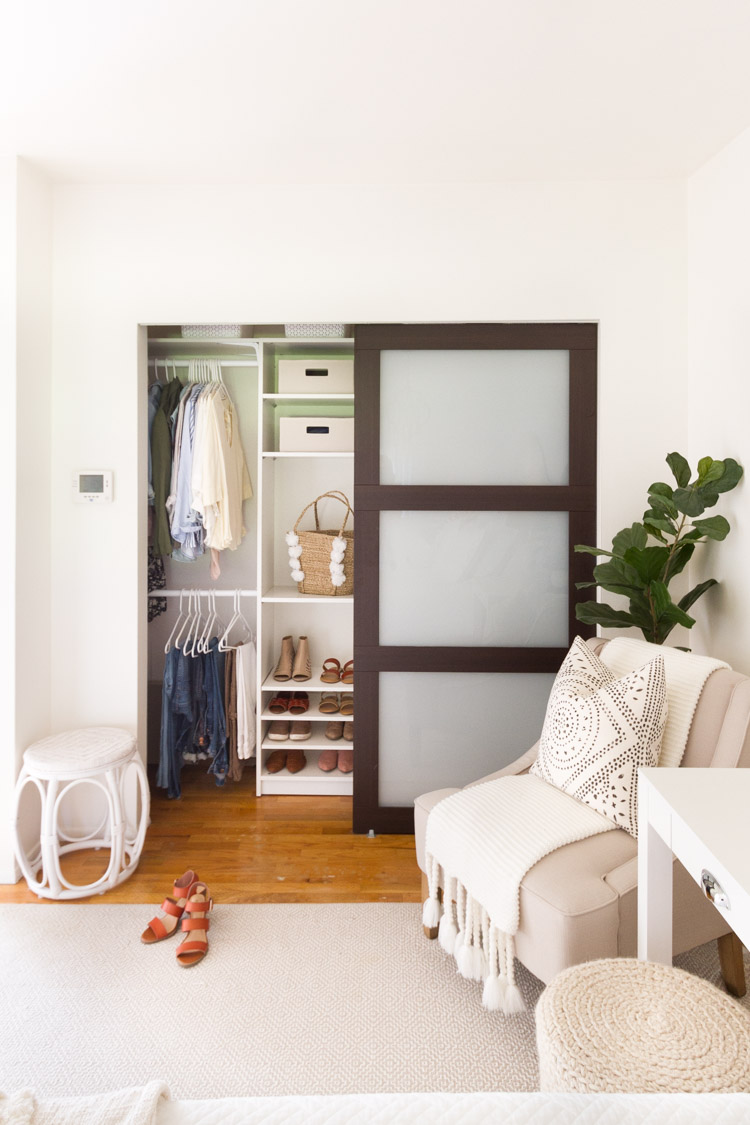 California Closets consultations can help you design a space or project with your style in mind. They have a wide variety of high quality products that enhance any room. Using their design expertise and CAD technology, they can transform spaces all while working around your needs and budgets. In fact, many of the stores have seasonal promotions and/or financing options. You can schedule your own consultation and get all the details!
I was selected for this opportunity as a member of CLEVER and the content and opinions expressed here are all my own.