Hi friends! I wanted to stop in today and share a little bit about our humble, vacation home on wheels. I know that I have already shared it in several posts, but I thought it may be fun to put them all together in one spot. That way if you have any questions regarding set up, storage, decor etc., you can find it here!
This is a look at the outside. It is a Destiny model and no we have not touched up nor tried to update the exterior at this point ;)…
Here is what she looked like to start…
After her first update… You can read about that here.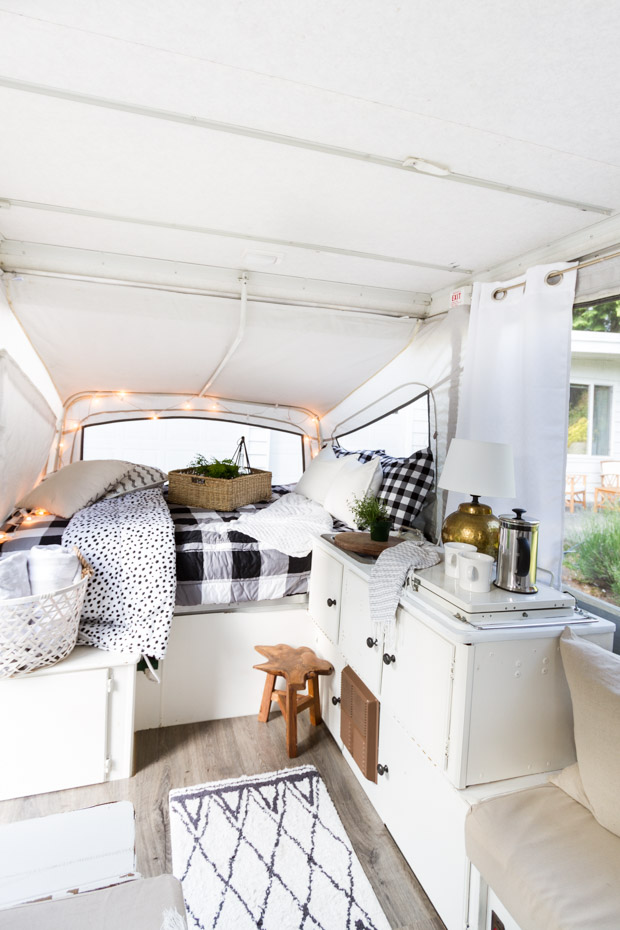 After her second update here…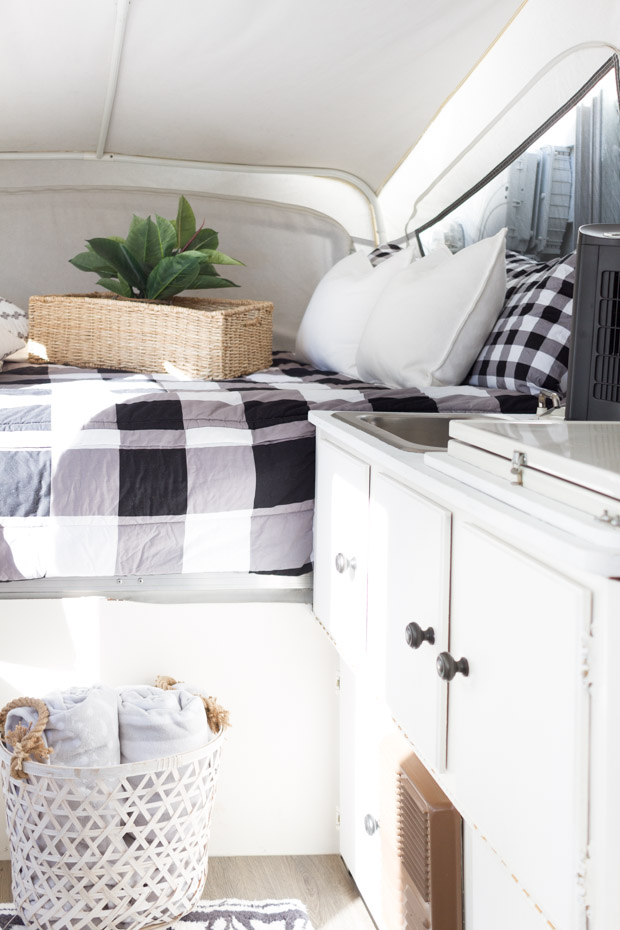 And if you are looking for some tips on how we organize the whole thing you can find that here.
This little vacation home on wheels has gotten some good use these past few summers and we are thankful to have a sweet little ride to take us on adventures!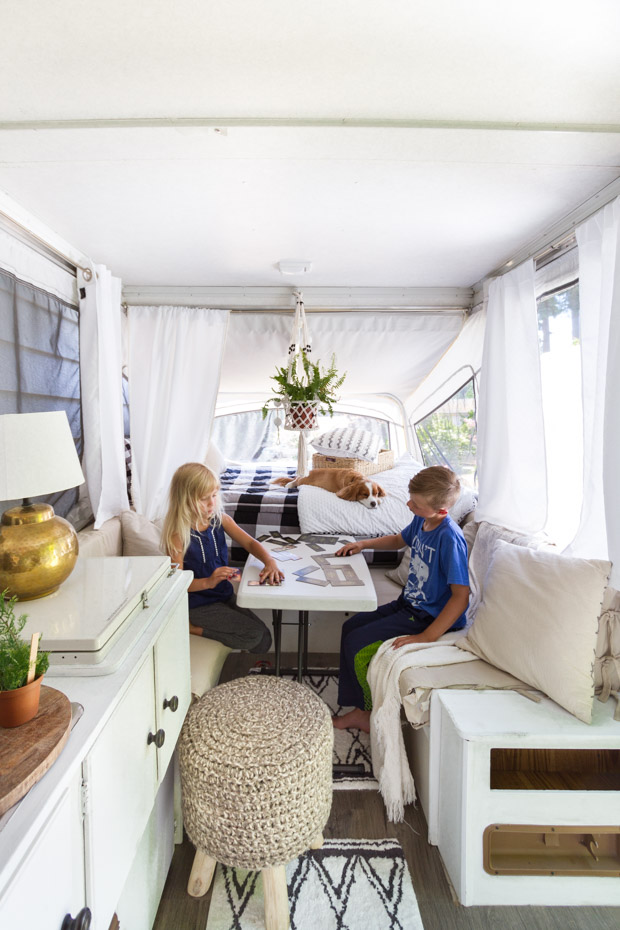 I would love to upgrade to something a bit bigger in the years to come, but for now she suits us just fine! Camping in this pop up is getting easier over each trip and we are learning the ins and outs of what works well and what doesn't. I hope our knowledge along the way inspires you a bit too.
Hope you enjoyed a little tour of her throughout the years =). Thanks so much for stopping by!